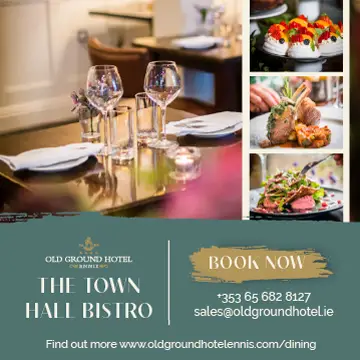 *The Errina Canal. 
Contracts have been signed for the design of the Limerick to Scariff Greenway.
Waterways Ireland are leading the project in conjunction with the ESB, Clare County Council, and Limerick City and Council. The signing of the contracts will allow the entire project proceed to the planning stage.
Senator Roisin Garvey (GP) expected the whole project including construction to last three years. She stated, "This contract will bring the entire project to planning stage, including all the necessary environmental studies on what is a corridor of exceptional beauty". She was confident the Greenway would make "a real difference to the region" and added that it "will be great for tourism, great for locals and great for the rural economy".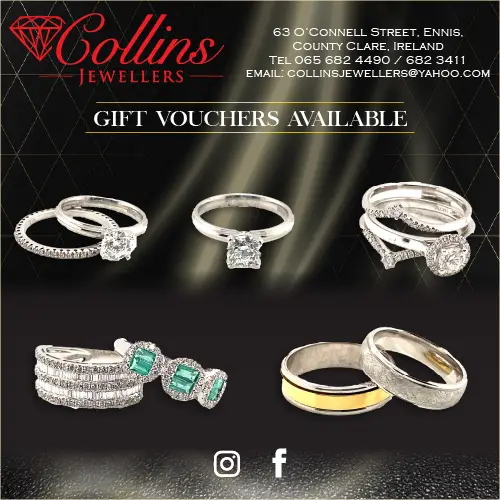 It will be a Greenway of over 40km in length and will be "an important sustainable commuter route from East Clare into UL and the city as well as showing the best of our natural and industrial heritage," the Inagh woman stated.
The route will stretch from Scariff to Killaloe and onto the Ardancrusha Headrace along the historic Errina Canal, O'Briensbridge and Clonlara, the Greenway will then cross over the Black Bridge near UL, which will be restored as part of this project, and then travel along the existing path along the River Shannon and the Park Canal to Limerick city centre.
Clare TD, Cathal Crowe (FF) predicted the project could be "transformational" for south and east Clare. "There are really good road linkages between south and east Clare and Limerick City but a greenway will take people off the beaten track and allow them to experience the natural wonders of our county. The old Errina Canal was once one of the busiest waterways in Ireland but has fallen into a state of dereliction over the decades".
Footfall to smaller villages will increase, Deputy Crowe said. He believed it emphasised the need for a village renewal scheme for Clonlara "to make it attractive for people to stop for tea, coffee or lunch before proceeding on along the route. The greenway will terminate at Scariff and I hope that this will lead to possibilities of people going further afield and exploring Inis Cealtra/Holy Island and all that Lough Derg has to offer".