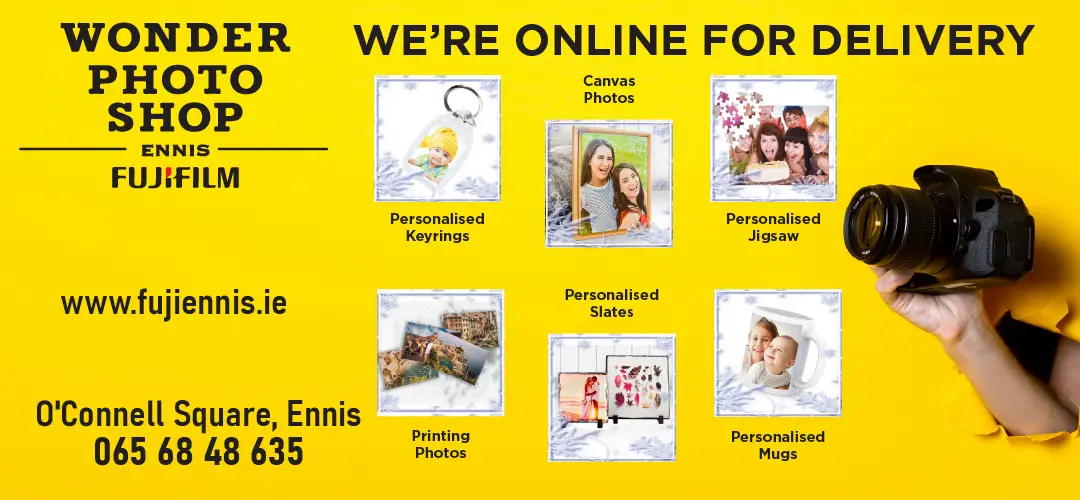 *Photograph: John Mangan
New cases of COVID-19 continue to spiral with 5,325 across the country including 89 in Co Clare.
A considerable surge is currently being experienced in the Republic of Ireland. On Tuesday evening, the National Public Health Emergency Team (NPHET) announced 5,325 new cases and a further 17 deaths, all but one of the deaths occurred in January.
Numbers in critical care are at 76 as of 2pm on Tuesday with a total 840 persons in hospital as a result of the virus. 102 hospitalisations were recorded over the past 24 hours.
Of the 5,325 cases, 1,931 are in Dublin, 767 in Cork, 323 in Kildare, 322 in Limerick, 238 in Donegal and the remaining 1,744 cases are spread across all other counties including 89 in Co Clare.
Clare's 14 day incidence rate per 100k of the population is now at 559.7, the thirteenth highest in the country. The national cumulative rate is 674.4 which equates that 1 in 150 persons have the virus.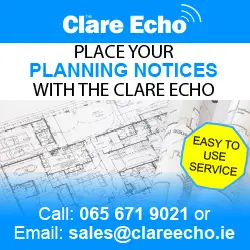 "We are now experiencing a considerable surge in cases and hospitalisations. We can turn this around quickly if we stick to the measures we know worked last spring," the Chief Medical Officer stated.
Early progress has been observed with the average number of contacts per case dropping in recent days, Dr Tony Holohan outlined. "We need to continue this effort to limit as much as we can our contact with other people in the days and weeks ahead".