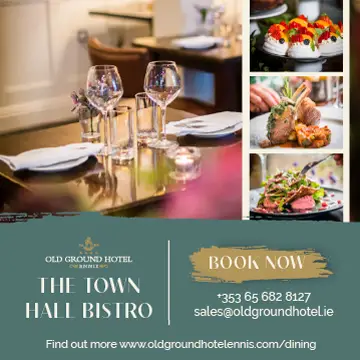 Alannah Prendergast (15) from City West, Holly Dunphy (15) from Ennis Co Clare, and Clodagh Ramsey (14) from Westmeath pictured at Toy Show The Musical auditions for the lead character Nell. TSTM opens in December 2022 at The Convention Centre Dublin for more see RTÉ.ie/toyshowthemusical. Picture Andres Poveda
Holly Dunphy of Connolly has made the final shortlist of 24 to play the lead character in a musical about The Late Late Toy Show. 
Toy Show The Musical was created and developed by RTÉ and it will tell the story of The Mooney family, who watch and celebrate the magic of the annual show on their couch at home.
Directed by Donegal native, Séimí Campbell, Toy Show The Musical will run in The Convention Centre from December 10 2022.
"I appeared on the Toy Show and I love musicals so it is like the two things coming together," Coláiste Mhuire student Holly said of Toy Show The Musical.
Campbell decided to get involved with the project because The Late Late Toy Show has always been a tradition in his house, and he's excited to be a part of RTÉ's first play. He said, "The talent that we saw over the tapes is incredible". The Director added, "We know the talent is there but it's so encouraging when they come through the door".