*John Conlon. Photograph: Martin Connolly
THE Covid-19 pandemic has created many challenges over the last 11 months – and as they say, with challenges come opportunities. When it comes to education, nobody has been more prepared than institutions which specialise in distance learning.
This week, The Clare Echo speaks to intercounty hurler John Conlon about his experience at Thurles-based Setanta College, where he obtained a Certificate in Strength & Conditioning.
Well used to being tackled by intercounty hurlers, Conlon is a primary school teacher by trade at St Aidan's in Shannon where he is currently tackling individual zoom sessions with his fourth and fifth class pupils. Despite being a qualified teacher, the Clonlara clubman chose to widen his educational horizons in 2017 by taking on a distance learning Strength and Conditioning course with Setanta College.
The 31-year-old explains, "Coming from a background of intercounty and club hurling, I had a big interest in strength and conditioning and trying to get the best out of myself. I'd always ask loads of questions since I first joined the Clare panel and was introduced at minor level to the S&C side of things with gym, diet, how to make myself better, stronger, fitter and faster. I probably wouldn't have seen myself as the quickest or fittest when I was younger. Getting more education on that side of things was what I wanted to do. I also was thinking for the future, if I was ever training teams or for using it in my professional side, teaching and helping children."
John has already been able to put his education to the test as S&C coach with the Clonlara senior camogie team with whom his fiancée Michelle Caulfield is a team member.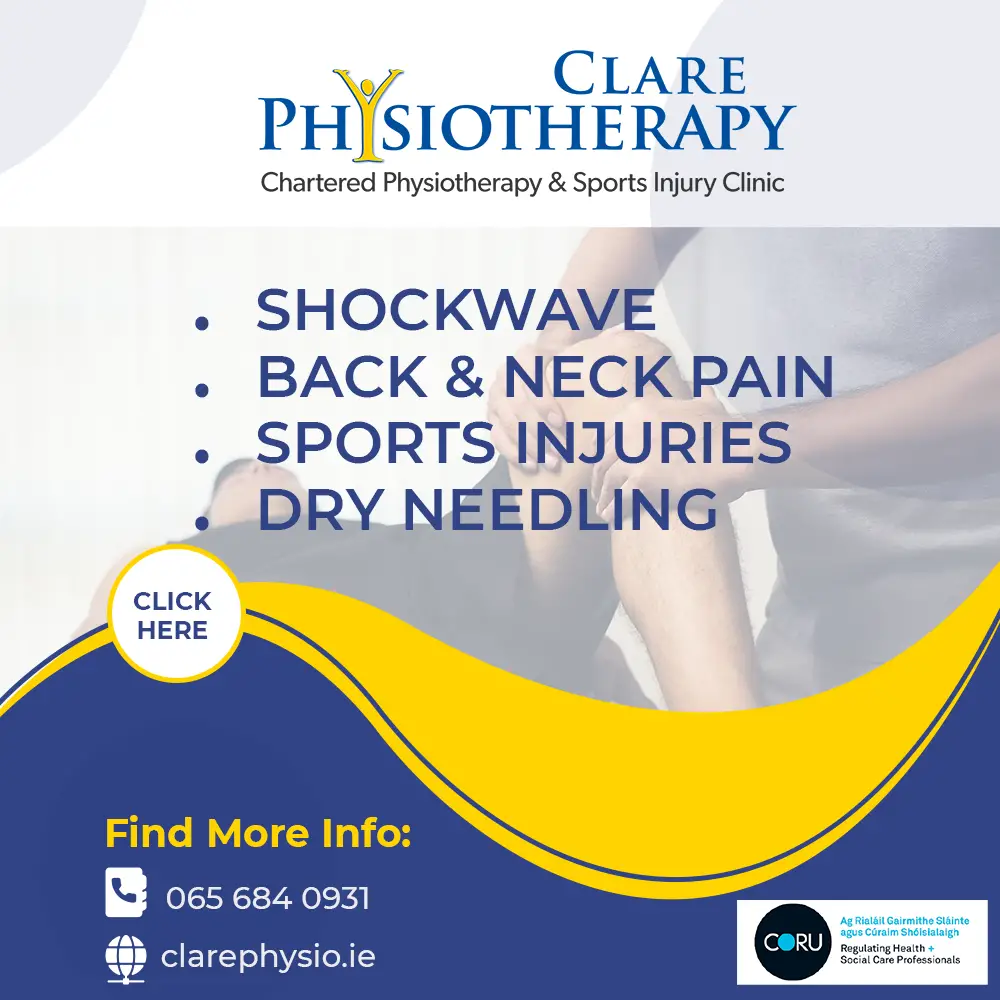 Having completed the course over an 18-month period during 2017-18, John has the option to continue his education at Setanta if he chooses to study for a Higher Certificate or indeed a Bsc in Strength & Conditioning. He explains that the flexibility of distance learning enabled him to maximise his time management in what could only be described as a helter skelter year for the south Clare sharp shooter. While carrying out his studies, John managed to continue his full-time teaching role in Shannon whilst building a new house and being involved in a successful intercounty campaign with Clare which saw them reach the All-Ireland semi-final.
The Banner were eventually defeated in a replay at Thurles by then defending champions Galway however it would go down as Conlon's most emphatic season, in which he took an All-Star award back to Clonlara having scored 1-27 during the campaign. John's noteworthy conditioning undoubtedly played a role in this success and he admits that it might be no coincidence his best season coincided with his new-found knowledge of strength and conditioning.
"There were certain things I would have taken from the course in terms of strength and speed and adapting my own game but I don't know what brought on that year, it was a rollercoaster of a year. I was busy with the house, the course and working, and I suppose I just didn't have time to think about the matches, it just rolled into a great run. I do think the course helped and helped me focus in on things that I wouldn't have focussed on like mental things, improving my style of running and things like that, and how to focus in on where I was playing on the field to get the best out of my training."
Currently in isolated pre-season training with Clare having returned from a cruciate injury, Conlon is anxious to get back on the field of play following a year-long lay-off. John is following a training programme given to him by the Clare coaching staff. Ready for action again, he admits that completing the S&C course also provided support when it comes to rehabilitation. "The big thing is being able to read literature myself, I didn't really understand how to do it and sit down and read the medical journals and pull out what you think is important, what exercises could benefit you going forward. It gives you a great number of contacts to reach out to as well, there's a circle of people in that field that are all willing to help you out, that's what I found. Getting advice off people [when I was recovering from injury] was hugely helpful."
For more information on distance learning with Setanta College, visit www.setantacollege.com, email info@setantacollege.com or call (0)504 26723.