CONSULTANT DOCTORS at University Hospital Limerick (UHL) have said confidence in management is at "an all-time low" while the Minister for Health has admitted to overcrowding at the facility has been a concern of his "for some time".
Fourteen consultant doctors at UHL have penned a letter to Chief Executive of UL Hospitals Group, Colette Cowan "out of concern for the care and welfare of our patients as well as the reputation of our hospital which is increasingly being held up as an example of poor organisational practice in our national health service".
Record volumes of patients continue to attend at the Emergency Department in Limerick, with a 11% higher ED attendance recorded in the first five months of this year compared to the same period in 2019. 83 patients were on trolleys at UHL on Wednesday. HIQA in a recent damning report determined that of the four standards UHL was judged against, it was 'non-compliant' in three and 'partially compliant' in the remaining one.
A copy of the letter by consultants has been obtained by The Clare Echo which details the "deep concern" regarding patient safety and the "inordinate pressure" on junior doctors to try maintain acceptable clinical standards in the hospital. Junior doctors have repeatedly expressed concern over "the risks and tolerance of risk at UHL".
An immediate cessation of the non-COVID pathway and a reversion to the normal pathways through A&E has been sought by the consultants which includes some of the most experienced doctors working at the region's main hospital. They have also asked for a revamped referral process to be dealt with urgently including a public campaign to alert the public and GPs on how to access emergency services and when it is safe to do so.
"It is clear that confidence in the management structures in the hospital has been severely eroded over the past six to eight months and such confidence we believe is at an all-time low. We believe that strenuous efforts need to be made to restore such confidence by engaging properly with senior clinicians and junior doctors alike," the letter outlines. The medics have described the current situation as "intolerable" for patients and staff, they expressed a willingness to work with management to address the "immediate problems".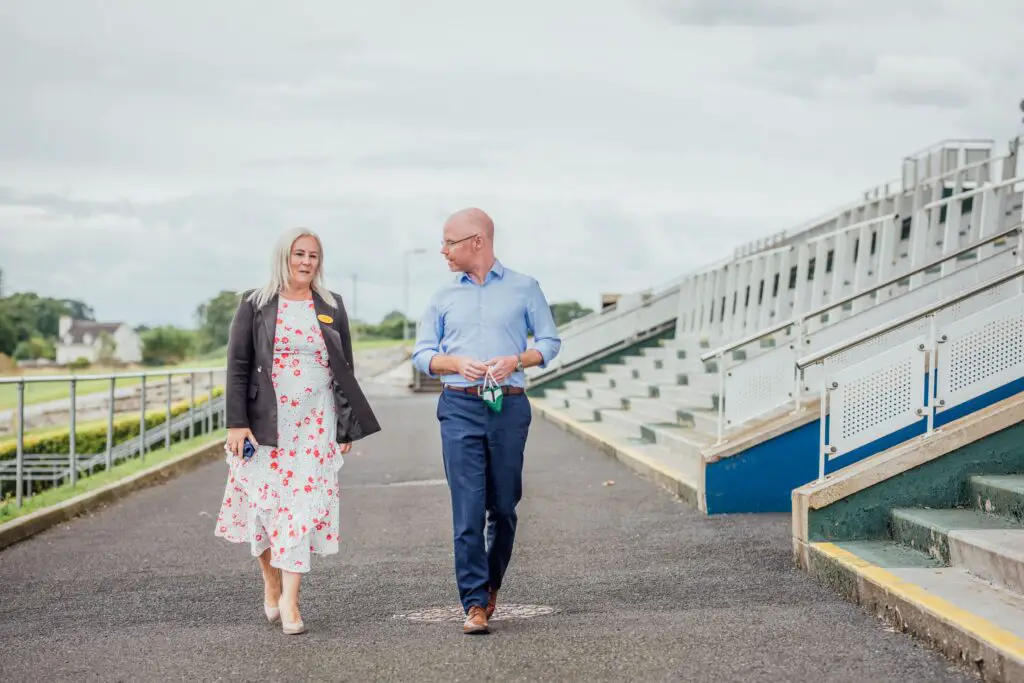 Meanwhile, the Minister for Health, Stephen Donnelly (FF) as requested by the Taoiseach, Micheál Martin (FF) has contacted Clare TD, Michael McNamara (IND) regarding UHL's overcrowding. "Sustainable improvements in unscheduled care performances," have been targeted through short and long-term measures, the Minister outlined. He acknowledged that capacity "remains a challenge" while committing to further investment.
In correspondence to Deputy McNamara, the Minister admitted, "I have been concerned about overcrowding in the hospital emergency department for some time now. In April, I asked the HSE to send an expert Review Team to the hospital to review the day-to-day functioning of the hospital and to identify what is required locally, regionally, and nationally to support sustained improvement in the Emergency Department". A separate external review by Deoloitte has been commissioned by hospital management to advise on unscheduled care and patient flow in the hospital.
Unscheduled care, leadership, culture and governance, patient flow pre and post admission, integrated community and hospital services plus use of information to measure and monitor performance improvement serve as the primary focus of the review team, Donnelly said. Of the HIQA report, he said, "I am concerned about the significant risk to service users identified in the report".
Minister Donnelly explained, "The compliance plan agreed by University Hospital Limerick with HIQA, to bring about compliance with the relevant standards, contains short-term (within 3-months), medium-term (within 6-months) and long-term (within 3 years) actions. My Department is working closely with the HSE to ensure that the ED Performance Improvement Plan for University Hospital Limerick and the Expert Team Review operate in concert with the compliance plan included in the HIQA report".
Management of UHL conveyed four demands to Minister Donnelly and his Department when he visited the facility in February, they were additional non-consultant hospital doctor (NCHD) positions, additional beds, an elective hospital for the Mid-West and increased core funding for additional services.
Speaking to The Clare Echo, Deputy McNamara said "something is going to have the give" regarding the management of UHL. He flagged that the number of beds per head of population is lower in the Mid-West while arguing for capacity to be increased. "Everybody is looking for money but there is a historical underfunding of health services in the Mid-West, this is going back decades, James Reilly acknowledged it at least and set about addressing but he didn't stay around long. A lot more needs to be done to address this historical under-funding".
He felt management at UHL were "dealing with loaves and fishes" while referring to the fear of consultants regarding patient safety. The Government are not treating the matter as life and death, the Scariff native said while criticising the move of the Taoiseach to visit Ukraine, "the late Frank Cluskey once asked for Michael D Higgins and he was in Niagara, he said if it was a choice between saving the world and the Labour Party, he would save the world because it was the easier option, it reminds me of this and the Taoiseach going to Ukraine where he is going to have little if any influence. He can actually do something for healthcare here".
Given the worries raised, Deputy McNamara voiced his fear for how UHL will cope this winter. "Unless and until capacity is raised you couldn't be assured that those issues will be fully addressed. I do accept that it might improve, we are at unprecedented levels of overcrowding, we're in the summer now with winter levels of overcrowding, you would have to be fearful for the winter, we can't continue to plod along without there being a disaster".