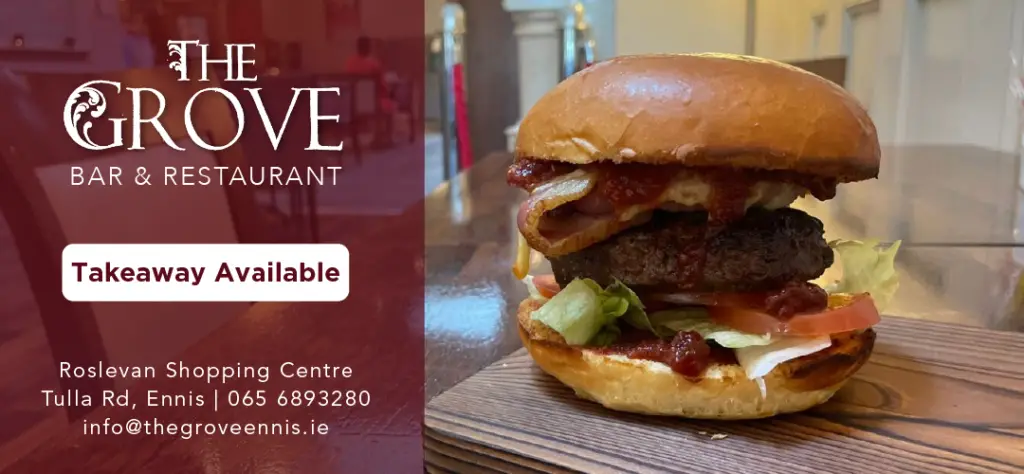 *FILE PIC – Jack Browne in full flight. Photograph: Martin Connolly
Clare senior hurling manager, Brian Lohan has lamented the concession of three first-half goals as his charges exited the All-Ireland senior hurling championship.
Two Dessie Hutchinson green flags in the opening five minutes of Saturday's All-Ireland SHC qualifier followed by Jack Fagan's goal on thirty four minutes were pinpointed by a disappointed Lohan when speaking to the media in Páirc Uí Chaoimh.
"We were beaten by a better Waterford team who hurled very well. They have great energy all over the field and unfortunately we gifted them two goals at the start and then a third goal. In thirty five minutes of hurling to concede three goals like that is always going to be a tough struggle, it's tough to bring that back".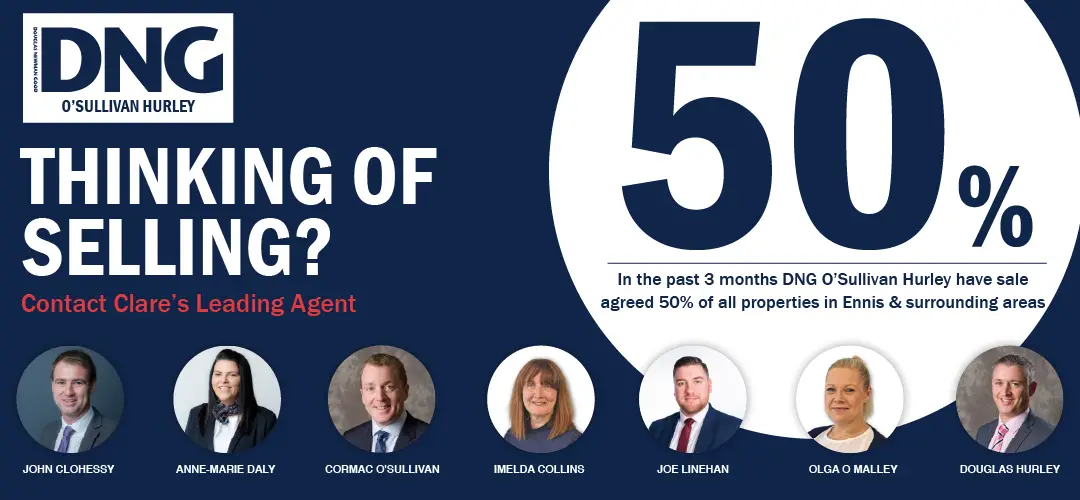 This rather than playing three championship games in as many weekends was critical to the outcome, he felt. "When you're conceding three goals in the first half like that you're always going to be under pressure".
An ankle injury sustained by key man Tony Kelly in the warm-up dented Clare's chances. "Tony went over on that ankle in the warm-up but played away manfully". Lohan added, "He damaged ligaments in the warm-up and was under pressure. We had to go on and in fairness to Tony, he produced what he always does and gave one hundred percent".
Reflecting on the nine point defeat, the two-time All-Ireland winner picked out Stephen O'Keeffe's save from an Aaron Cunningham shot with fifty nine minutes played and the subsequent attack which resulted in a Callum Lyons point as a significant moment in the game.
"I thought we did well to get back into the game. We're happy enough with how we played and to have went in at half-time the way we did. The second half we did okay and maybe didn't get the return we expected to get. Aaron Cunningham came on, he had a great shot and Stephen O'Keeffe went straight down the field and got a point, it was a four point swing," the Shannon native stated.
Waterford boss, Liam Cahill meanwhile called on GAA officials to revise the ruling that prohibits extended panel members from attending championship games as the senior championships now enter the last four.
"I know we're in tough times and the GAA in fairness to them have got so much right and they have to be commended on what they've done today. At the moment it seems ludicrous that there are ten players who are really pushing our guys on the field and they can't come to see their teammates today. The media are here, in fairness it is your jobs and ye have fridges to fill but the bottom line for me is there are lots of yellow bibs around, it doesn't make sense. I would appeal to the GAA to really look at that for Croke Park, we'll be going to an 82,000 capacity stadium and if we can't allow 20 people, ten from each side to socially distance up there then it beggars belief," the 1996 All Star stated.
Reaching the last four was his intention upon taking on the post last September. "When I came down here, this is what I dreamed of happening and this was the vision I had, that is not to sound arrogant in any way, this is the level our players are capable of playing at, maybe we're flattered to be doing it so soon but the opportunity is there and we have to grab it and see where it takes us in seven days time".
Like his Clare counterpart, Liam was frustrated that his side managed to concede three goals. "That would be a major concern for me. There was a big lapse in concentration for the two goals in the first half when we looked to be in control of the game early on, it meant we went in at half-time and the game was still a dogfight. We really have to shore up at the back if we have any chance of progressing to an All-Ireland final".
Securing the win "was the reaction we wanted," the former Tipperary minor, U20 and U21 manager said of their response to losing the Munster Final to Limerick. He praised the role of De La Salle's Calum Lyons who was handed the task of marking an in-form Tony Kelly. "Calum Lyons is one of the best young hurlers in the country, he is a very young man, a tremendous athlete and really backs himself when he puts on the Waterford jersey, I'm delighted he put on a show like he did today. You always get honesty with Calum and a guy who will do whatever he asks to do".
Leinster champions, Kilkenny now stand in Waterford's way of reaching a first All-Ireland final since 2017. Cahill maintained the Déise would go in as underdogs against Brian Cody's outfit. "Kilkenny are Leinster Champions, they are well accustomed to Croke Park and to the big day, it is a real big ask, we know that. They have their big players that will take watching and it will be a big week for us to get our heads around it and make sure we are set up well enough to be able to bring the fight and what we're about to give ourselves a chance, we will definitely go in as underdogs, that goes without saying but we will try apply ourselves the way we want to and see where it gets us".