*Eugene Cooney. Photograph: John Mangan
THE local community in Tulla has been a great support to the business community over the last 12 months, according to local traders.
Eugene Cooney, of Cooney's Home and Hardware store is approaching three years in operation, having taken over from Conlon & Son which had established itself on the Main Street in Tulla for more than 30 years. Before purchasing the business, 35-year-old Eugene previously worked as a block layer and then worked for Zimmer in Shannon for four years.
A provider of plumbing supplies, Cooney's also stock everything from work gear and Dulex paint to homeware, helium balloons and more. The veteran Tulla hurler says that running a traditional hardware store has changed on account of the pandemic.
"We touched on a bit of the giftware and the children's stuff because of Covid really, to provide people with more options locally due to the nature of restrictions," says Eugene.
When taking over the business in September 2018, Eugene and his wife Clara were also in the midst of raising a young family. They have a four-year old boy named Ollie and a two-year old girl, Eabha. Despite his busy personal life and having to learn about running a business for the first time, Eugene says he's enjoying the challenge. He remains very good friends with the store's previous owners and credits the Conlon family with making the transition a seamless one for him.
Another aspect that has made the transition more comfortable is support from people in Tulla and the surrounding communities. "It was a big change but I enjoy it; meeting new people and your customers every day. I'm not there a very long time but people have been very good lately with shopping local which is great for the town to be honest, and hopefully it will continue," says Eugene. "I believe it's up to the people to mind their own businesses."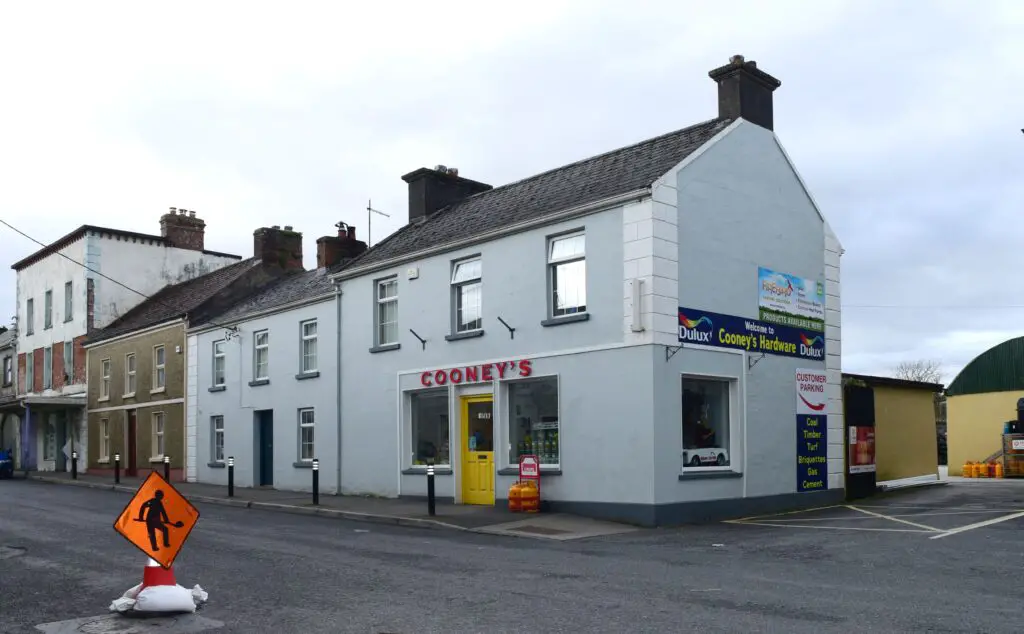 Eugene believes that independent stores such as his increase the health of a community such as Tulla. While crediting the support of the public for his shop's success, Eugene believes that the support has to be repaid to the public by local business owners. "If your oil boiler breaks down at night, you're not going to be able to ring a big retailer for a fitting a 2am. That's the importance of a local independent hardware store I think.
"Ever since I joined this business I realise more so, it's up to the people of every community to look after their own businesses as those businesses will look after the community. So I really think the importance is the personality, the engagement. As the customer knows the person in the shop, you can ring him on a Sunday morning when there's something leaking or something gone wrong, and he'll get up out of bed and give you what you want. Really I think that's the heart and soul of a little hardware shop in a parish like Tulla."
Eugene notes that people are more conscious of the shop local message since the pandemic "and hopefully it will continue".
"They have been supporting local business and I have been very busy thank God. I have been very lucky to remain open and I feel very sorry for my counterparts in the village that have had to close. So I feel very lucky that I can remain open."