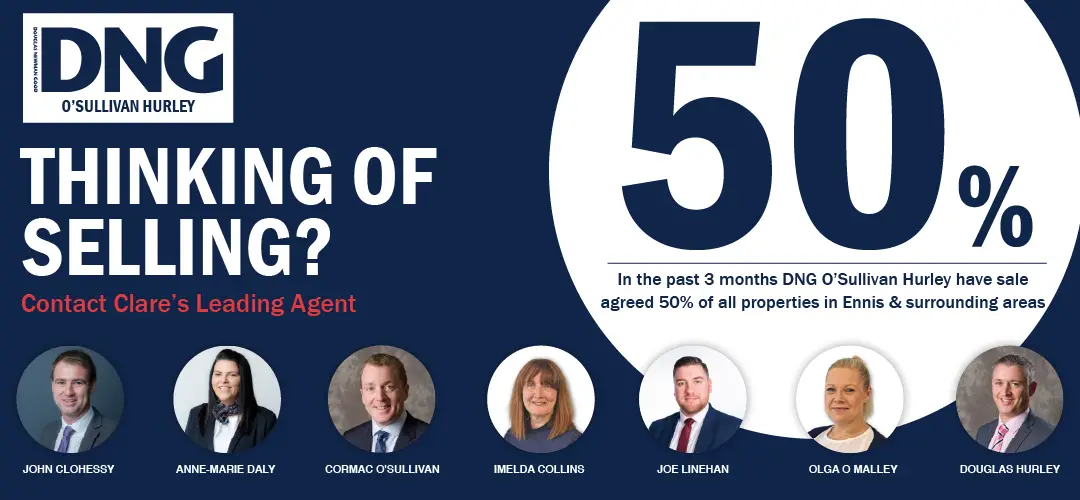 *Sixmilebridge's Main Street. Photograph: Joe Buckley
INCREASING COMMERCIAL RATES is getting strong consideration as Clare County Council continues the process of finalising its annual budget.
On November 25th, elected members of Clare County Council will adopt the Budget for 2023. Municipal Districts are this week holding meetings to sign off on the General Municipal Allocation which is defined as the discretionary funding available to MD members for allocation in the draft budgetary plan.
A proposed GMA of €318,250 was approved for both the Ennis and Shannon MDs on Tuesday with the sittings for the Killaloe and West Clare MDs yet to be held. Head of Finance with the Council, Noeleen Fitzgerald cautioned that the figure was subject to change depending on negotiations for the Budget.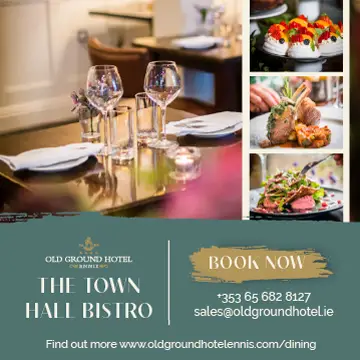 The Clare Echo has learned that proposals for a 2.5% increase in commercial rates across the county is to be issued by the local authority as part of the Budget. Last year, councillors voted to raise rates by 3.8%, the first time since 2009 that there has been a hike in commercial rates collected across Clare.
No reference was made to this by Ennis councillors who raised no queries in a four minute meeting on Tuesday morning. According to the Council, over 80% of commercial rate customers here currently pay less than €5,000,
Shannon based, Cllr Gerry Flynn (IND) felt this week's meetings were premature and indicated that he would not be supporting any potential increase to commercial rates. "I consider what we're doing today is premature, based on Government legislation the amount of GMA that Clare County Council can give to each MD is based on the buoyancy of each budget, I'm prepared to take hit on my GMA to balance the budget and avoid any increase on commercial rates".
Cllr Donna McGettigan (SF) was of a similar view, "if we're going to let businesses suffer I would take a hit on my GMA, we don't have the final figures on what we would be voting on".
Chief Executive of the Council, Pat Dowling said members of the Corporate Policy Group were aware of the "difficult challenges" faced by the local authority. "We have gone through a very tumultuous period, this has been accelerated by war in Ukraine, our entire national economy is reverberating and suffering as a result. We've a duty to maintain services and also to balance the books. There are significant pressures on us".
He added, "I am forearming people that we've a difficult job to balance the books but we will balance the books. We will continue to do the very best we can to deliver the services for the people of the county".