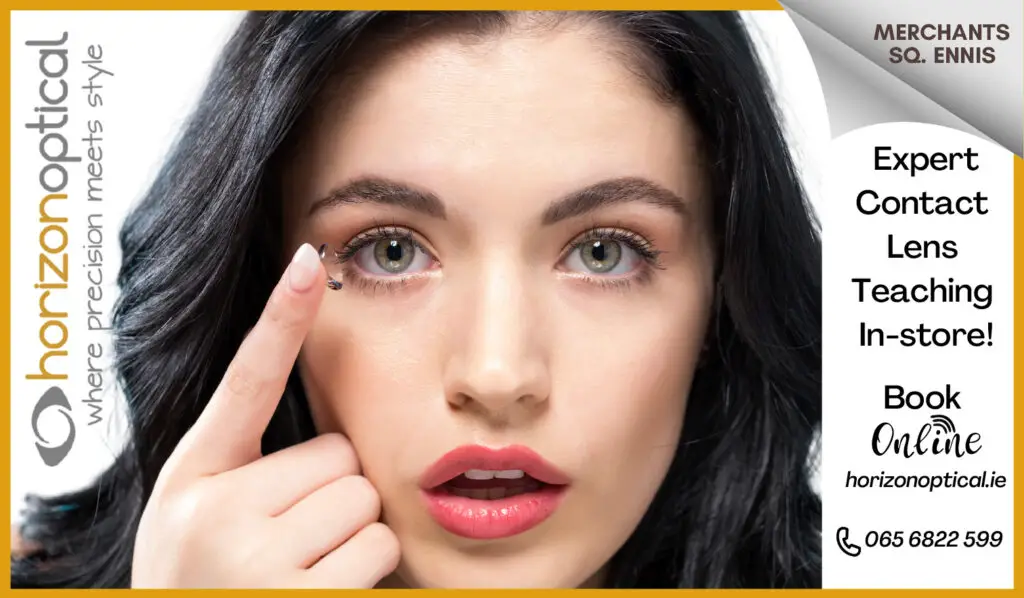 *Wreaths laid at the new memorial where the crash occurred in 1961. Photograph: Joe Buckley
FAMILIES who lost loved ones in a 1961 plane crash in Newmarket-on-Fergus have said they have received closure through the unveiling of a memorial at the site.
On the 23rd January 1961, Air Corps DH Dove Aircraft flew from its base in Baldonnel Aerodrome to Shannon Airport to commence training. The aircraft was engaged in flying duties relating to the support of the Department of Transport and Power, Air Traffic Control Service.
Disaster struck on the morning of the 27th at approximately 6am when the aircraft was destroyed in a crash at Hannon's Hill in Newmarket-on-Fergus. Those on board were Capt J. Liddy, Air Corps pilots Lt. D.J. Brady and Lt. P.B. Corr and Mr P.B. Wall and Mr J.C. Donoghue, Department of Transport and Power ATC Assistants. Capt. Liddy was the sole survivor. The maintenance crew on duty in Shannon was Cpl Sam Dooley and A/M John Mahon (Later Sgt).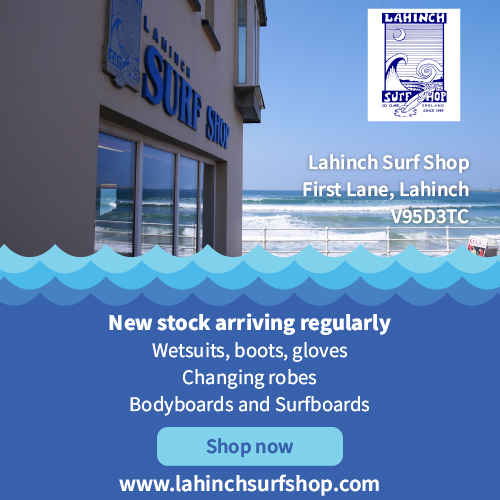 At a special ceremony on Tuesday morning officiated by Air Corps Chaplain Fr. McCay Morrissey, family members of the victims and survivors were joined by locals and Irish Air Corps personnel.
General Officer Commanding (GOC) Air Corps Brig Gen Rory O'Connor laid a wreath at a new monument sculpted by the McTigues of Kilnamona to remember the victims.
Paddy O'Meara was serving in Baldonnel when the crash happened. The Waterford native who is a member of the Roger Casement branch of the Organisation of National Ex-Service Men. He also worked with Lt Corr and his efforts led to the addition of the monument on the Hannon's land. "I identified the location about twelve years ago, I knocked on the door of Michael Hannon and it was coming up to the 50th anniversary in 2011, this was in 2010 when I met him first, I organised a small service on the site in 2011, we invited Canon Reuben Butler and had a little service to commemorate the fiftieth anniversary of the crash, news of that got out and some of the families contacted me".
Now based in Clarecastle, he paid tribute to GOC O'Connor for making this a reality. "A small group of former members of the Air Corps live in the Shannon and Limerick area, we kept the site in shape and did a service at the cross each year since, we were always hoping that we could put a permanent marker on the site, fortunately the Present GOC Rory O'Connor I brought him up to show him the site about a year and a half ago and he gave me the go-ahead to organise the stone on the site, that is what we're doing today laying the stone, only for him it wouldn't have happened".
Emer Toner is the niece of Donal Brady who was tragically killed in the crash, having just been commissioned in Co Clare from Dublin. "He was night flying and from what we've heard there was a roster switch, he shouldn't have been up that night but they switched rosters because a colleague was playing a GAA match, it must have happened a couple of weeks before because the roster had been switched. They were on their second approach into Shannon, they had already landed once, they were going out again and had the air traffic controllers on board from what I know, they were training them to understand the instruments they were reading, it was just unfortunate".
Family members never got over the loss, she admitted. "My grandmother never flew on an aircraft, he was the youngest and he was engaged to be married, he was so young. My mother talked about it a lot".
Based in Galway, Emer admitted she passed the site of the crash one mile from the Ennis to Limerick Rd when travelling to college in Limerick in the days before the motorway, "I passed the gates here so many times and we never knew," she admitted. "We never knew the crash happened here because we always assumed it happened on the runway, that was a revelation to us. The farmers have been very good, it was really good to mark it. It's lovely to have a permanent marker because they were on duty when they died".
She added, "We owe a big thanks to Paddy O'Meara and the Air Corps, he has campaigned several times to have this done but this is the first time that someone has said yes and that it should be marked. Other accidents have happened but this was never marked, they were very unlucky they came over the trees and there was a wind shear that went up and caught the plane, they did it successfully earlier, the tree line is broken and it never grew back, the crash site was here and they had to pull all of the bits of metal out, it was here for years. It is closure and it's nice that it is marked".
Graham Liddy is the eldest son of Captain Liddy who was the sole survivor, he can still vividly recall the events of 1961. "I remember as a young fella, I was thirteen or fourteen at the time on that Saturday morning at about 6am with two officers arriving at the door to tell us about the accident, it was a very sad occasion, the other four guys were all so young, I met Brian Carr alright, it was a very tragic situation for them all. In those days, aviation was a very dangerous occupation, there was a lot of accidents in Shannon during those years, nowadays an accident is a major event because it is so rare, it wasn't commonplace back then but it was quite frequent".
His father died in a subsequent aviation accident. He told The Clare Echo of the commemoration, "I've two sets of feelings, one is that I'm delighted to be associated with the event, I think it's very important to commemorate events like this, I also feel a little bit of an imposter in that my father survived, there are other families here today who had family members that tragically didn't survive the event and there's a bit of displaced survivor guilt for me, they have a much greater loss on this occasion".