*Colm Liddy. Photograph: John Mangan
Fascinating, quirky and head-scratching tales are recounted in a new book looking at times gone by in Newmarket-on-Fergus.
Long ago in Newmarket-on-Fergus is a collection of photos and stories from the parish's past. It ranges from the 1646 Siege of Bunratty to two Belgian families taking refuge in Dromoland during World War 1 while touching on the life of the O'Briens of Dromoland, the time half of the Beatles were in the parish and the building of Shannon Airport.
Not so long ago Colm Liddy began to write more about history. The part-time pharmacist's talent as a writer first became evident in his twenties. Penguin have published two of his books while he also been Editor of Tradraí, the popular GAA annual while a decade ago he wrote history on Ballycar National School.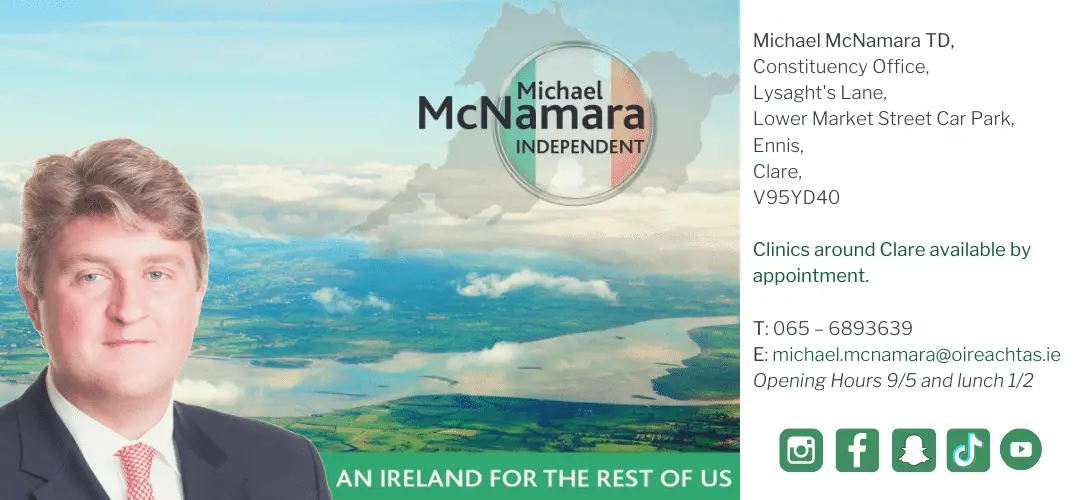 "I've repented from those years when I used to make stuff up," Colm quipped about moving from '40 Fights Between Husbands and Wives' to gunfights and sieges in his locality. "That was a terrible sin and now I'm just happy to speak about the truth, I've moved away from the world of fiction. There is so much excitement in this history that there is no need to make this up, there is astonishing stories flying around us everywhere in the parish".
His passion for history is ever growing and the Trinity Colllege graduate is now aspiring to create a digital archive of old photographs from events and people associated with Newmarket-on-Fergus. "I'm very aware that even in a lot of the households there are photos and really there is only a few people left who know who the people that are in them, particularly in the matter of old black and white photos it will be very soon that the generation who still know who everyone is, they are slipping away. All old photos it would be best if we as a parish had the names to them. Old buildings and old things are corroding and falling apart over time, maybe the most memorable place for me is Mogullan House which features on the cover of the book, you can see it is basically a house where the roof should be there is tree branches coming in, I don't know how much longer it will be there and that is why I photographed it. We may not be able to keep every ruin forever but at the very least we can photograph everything".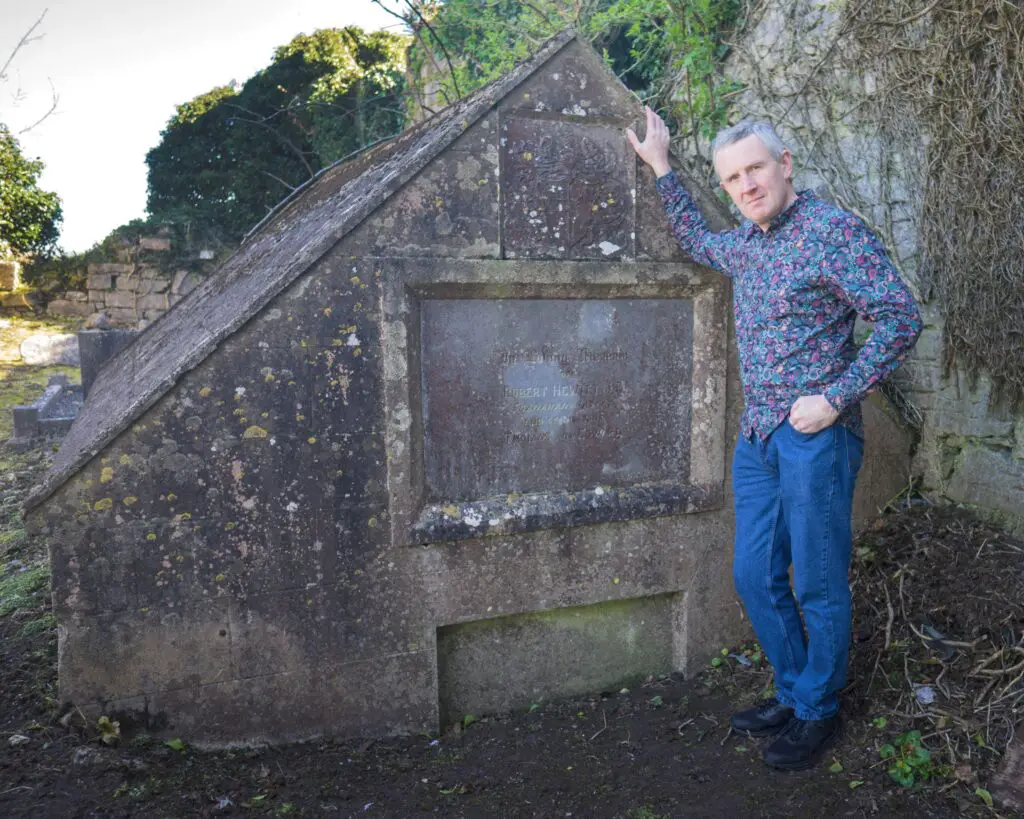 A father of five and the current PRO of The Blues, the suspension of games last year meant live tweeting and his diary filled with dropping children to and from training and games plus his own soccer endeavours were all stopped in their tracks, "if left a lot of free time and the history filled the vacuum".
Both the tracks of Colm and his wife Niamh saw them alter their walking routes and thus began a greater exploration of his native parish. "When you walk things you begin to notice stuff and it was the early lockdown last year when everything was so peaceful when there wasn't a car on the road that you had time to really look and begin to grasp so much that this parish is so filled with history, ruins and abandoned cottages. In the evenings, I'd be reading about it all so I spent the time reading and exploring, taking photographs of everything that moved". Doing so has heightened not just his appreciation for his locality's history but also its geography.
Newmarket is noted for its history, much of which has been documented by the late Canon Reuben Butler and historian Máire Ní Ghruagáin while texts from Edwin Bailey and Brendan Arthur also add to the story.
Approximately two thirds of the contents of Colm's book are previously untold stories, much of which falls into the category of social history. "I hope the overwhelming thing for people about the book is its pictures, it is either illustrations or photos which I think makes it more accessible. Dromoland is well known as a castle but who are the people who lived there, that family are ridiculously fascinating I've only dug up a fraction on them but you have a guy who was a pilot in World War 1 who died tragically, a woman who became a nun and ultimately a Saint in the Anglican Church".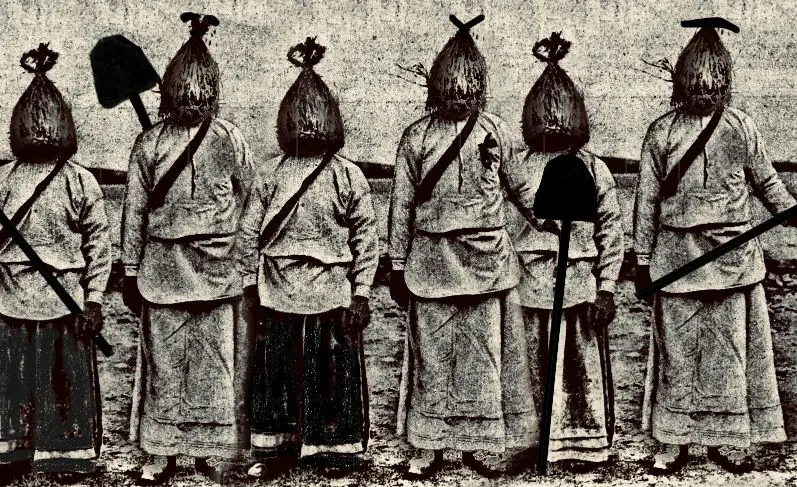 Events that occurred during an 1831 lockdown are viewed by Colm among the most interesting aspects of the book. He explained, "One thing that I dug deep into the past was the Terry Alts, they were a rural terrorist group in 1821, they grew up in response to a mini-Famine when potatoes quadrupled in price, there was factions right across Clare but there was plenty of action in Newmarket-on-Fergus, the most remarkable thing was their main form of protest was to dig up fields, at that time the landlords decided it would be no profit at all to have just cattle, the thing about cattle and crops is it takes 20 men to grow corn, it takes one man and a boy to mind a farm of cattle, what about the other 19 men is the question and those 19 men bandied together in the night dressed as straw-boys, they were threatening people and gathering together hundreds and thousands of them on occasion and digging up fields sending out a clear message to landlords that it was ready to plant corn. It is back-breaking work but they were doing it for free".
President Michael D. Higgins is among those who have read the book to date. Colm sent an edition to the Áras gratis and was surprised to hear the former Ballycar student wished to obtain ten more copies. "He shelled out for them, I was thinking the President could just take them or demand that I hand them over, he was very reasonable about it, obviously I gave him a discount," Liddy remarked.
This was volume one and Colm felt there was potential to have three editions published. "Number two is practically lying at my feet, I would expect that before the end of this year but honestly the potential is limitless. The only limitation is how much can you get particularly the photographs, the stories are more or less are infinite".
Copies of the book are available at Halpin's Garage, Newmarket Family Butchers, via email colmliddy@eircom.net or online at shopireland.ie