*Colm Collins. Photograph: Gerard O'Neill
Clare manager Colm Collins had reason to be happy after seeing his charges get their Division 2 football league win off to a winning start with a 1-16 to 0-12 win over Laois at Cusack Park on Sunday.
"It's good to start with a win, we played some good football overall. We have to tidy up a bit with our shooting but other than that we were happy with everything else", he said shortly after the final whistle.
The Cratloe clubman agreed that his charges "could have been more ahead at half time. "We got a very good goal chance after the first one and Darragh (Bohannon) was in tough luck that it didn't go in but we did get a point off the play and we didn't come away empty handed. We have to tidy up on a bit of erratic shooting but overall it was a fine display by the lads. They showed great energy. Gerry's (McGowan) influence was evident in the way they played. He is doing a great job and I'm delighted for him"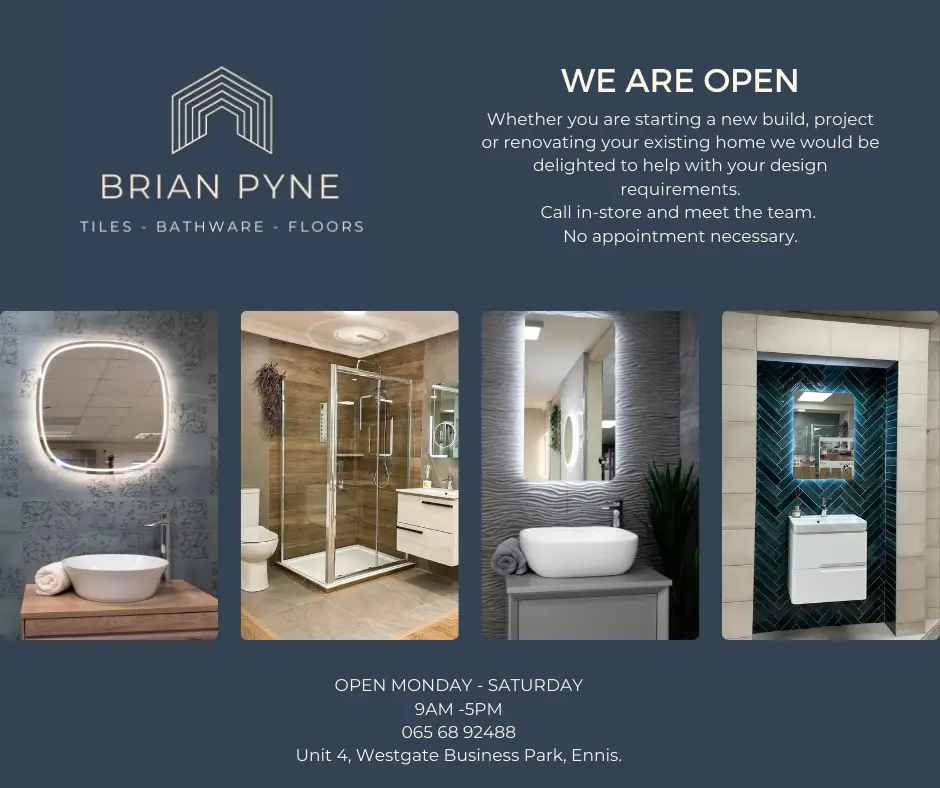 Collins was "delighted with Daniel Walsh's debut. It was a fantastic debut for him, he a lovely lad and as ye all know, he has been doing that for his club for a few years and it's great that when he stepped up to inter county, he was well able for it".
Commenting on the injury suffered by Jamie Malone he said "any injury now probably rules you out of the league and that's the way it is. We have got an excellent panel of players and there were a lot of very disappointed people up in the stand today. As was the case last week, it will be very difficult picking the squad for this week's match".
He watched Kildare defeat Cork on Saturday and said "they were very impressive. They went to sleep a little at the end but very impressive up to then. It will be a tough one but all games in division 2 are tough".
Asked if he expected Clare's performance to be as impressive he replied "I knew we were doing some lovely stuff in training. We played a challenge game last Sunday and it didn't really come out there. We are always hoping it will come out, because of the work that coaches like Declan (O'Keeffe) and Gerry (McGowan) are doing and I think it did today, even though we didn't directly turnover a whole load of Laois kickouts, I think they got a lot of grief from us by the way we pressed them. The workrate was excellent all over the pitch and that's the start and finish of any victory"
"We have a really good panel of players and most of them are very close, it's very hard to pick 32, Lads grabbed the opportunity today and did very well", he concluded.
Laois manager Mike Quirke didn't hide his disappointment. "It was a poor performance to say the lease and that's an understatement. I wouldn't even class it as a performance. We didn't get going at all. I am not sure why we didn't play. Everything had been going in the direction we were happy with and everybody is just very disappointed. We weren't good in any quarter. I wasn't disappointed wth the players, I was disappointed for them. I know the huge work they have put into this since we were beaten by Dublin. Guys have put in a huge shift and just disappointed for them that they didn't get to show that in the positive way that we wanted. You can write disappointed in bold letters.
"We just didn't perform and I don't have the answers to tell you why. We felt we were in a good place. We started when we were supposed to start. We had about eleven sessions and one challenge game and were moving really well but it just didn't click on the day. It isn't just the players, all of us will have to have a look at what we did. It didn't work today. Everything was poor. There was no redeemable feature in that game over 75 minutes. I am really disappointed, the players are really disappointed. It was not a good enough performance, it was not what we wanted. Right now I don't have the answers," the Kerry native said.
Continuing he said "their kick outs were really good and we didn't win enough ball in the middle of the field. I am disappointed for my fellas because they didn't do themselves justice. Of course Clare were good and I am not trying to belittle their performance, they were really good. Eoin Cleary kicked a 45 from the sideline down here and if Maurice Fitz or David Clifford did it they would be talking about it for months. They have loads of players but we are disappointed for our fellas that they didn't perform and show the work they have put into it".