Sunday in Killarney is an occasion that followers of Gaelic Football in Co Clare will be keen to forget.
Twenty two points separated the teams when Barry Cassidy blew the final whistle at Fitzgerald Stadium. It marked the single biggest defeat endured by Clare during Colm Collins' reign as senior football boss.
Understandably he was very frustrated when speaking after the Munster semi-final. "We thought preparation went very well, today before the game went smack smooth, it's one of those days, and I'm at odds to explain that display".
Collins felt Clare's defence didn't put a strong Kerry attack under enough scrutiny. "It's vital if you are going up against forwards of that calibre you have got to make the primary ball a contest, and we didn't in too many areas. There were times where we did win possession but instead of attacking we stopped and turned back and gave them time to reset".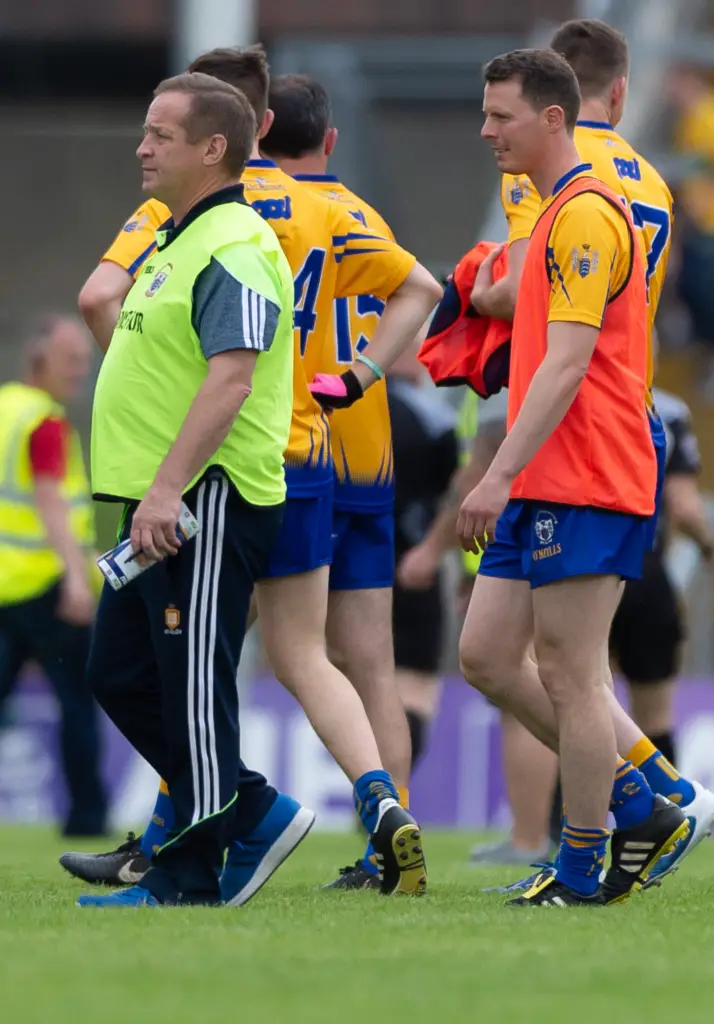 He acknowledged Éamonn Fitzmaurice's side who were far superior. "You have to compliment the opposition, fine display, some excellent football, great lines of runs, playing the football into the best position".
Again a slightly disillusioned Collins reverted back to mulling over the mistakes made in a seventy minute display that was very uncharacteristic of this Clare team.
"You'd be totally disappointed with the way we played. Everything we talked about went out the window, started well with a couple of points but then started to take wrong options, shooting from stupid places. And when they started to go ahead we didn't react at all, we weren't tracking runners, our defence was under pressure, and then we were defending from behind, which you can't do with quality forwards".