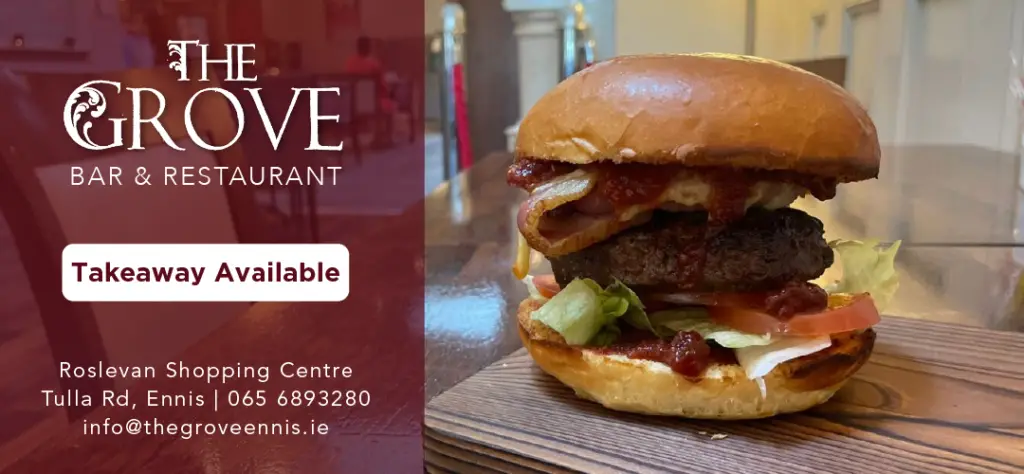 *Photograph: Ruth Griffin
REDEVELOPMENT of an old convent and primary school building in Tulla into a cultural hub has been described by one Minister as "a gamechanger" for the locality.
Cnoc na Gaoithe is the seventeenth Comhaltas Cultural Centre in Ireland, it has been transformed from an old convent and primary school into a cultural hub. The centre is situated in the heartland of East Clare, on top of the famous hill of Tulla, an area renowned for traditional Irish music, song and dance.
€900,000 from RRDF funding plus €450,000 under the Town and Village fund and Leader programme enabled the redevelopment to take place. It's close to a decade since the site on Church St was donated by the Sisters of Mercy.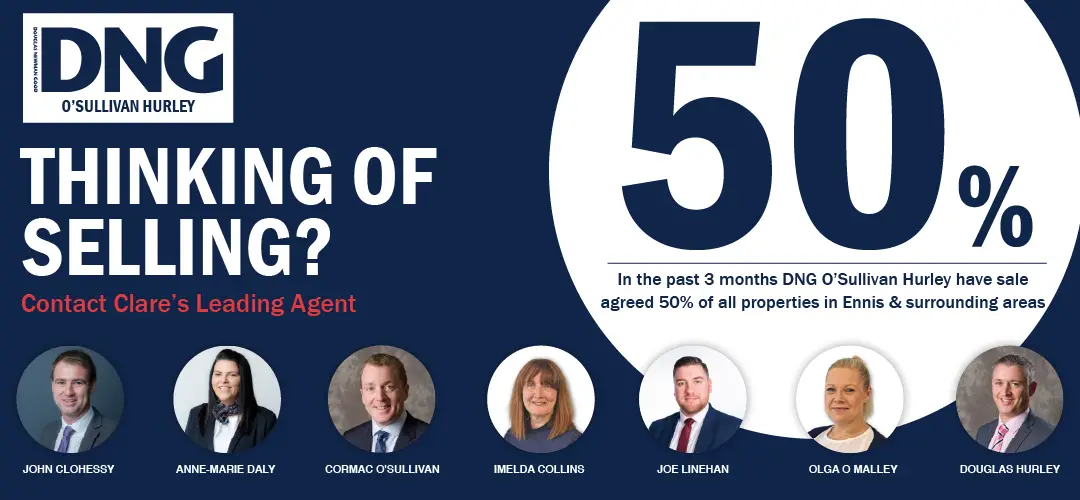 Its name translates in English as 'the windswept hill', made famous by the late Kerry man Bryan MacMahon in his song 'Lament for Tommy Daly' in praise of the great Tulla and Clare goalkeeper, Dr. Tommy Daly.
Promoting, preserving and showcasing the rich Irish traditions and culture of Tulla and the wider East Clare area is a core aspiration of the cultural centre.
During her second visit to Cnoc na Gaoithe, Minister for Rural and Community Development, Heather Humphreys (FG) spoke of how the auditorium and cultural centre was "a gamechanger". She officially opened the new amphitheatre on Saturday morning.
Representatives of Clare County Council's rural development section, Bernadette Haugh and Siobhán O'Reilly were present for the opening along with Joe Carey TD (FG), Senator Timmy Dooley (FF), Mayor of Clare, Cllr Tony O'Brien (FF), Cllr Alan O'Callaghan (FF), Cllr Joe Cooney (FG), Cllr Pat Hayes (FF) and former Junior Minister, Pat Breen (FG).
Cnoc na Gaoithe is now used by the community as a performance venue for concerts with seating for 150 patrons, a dance hall, a venue to teach forms of dancing, a sports venue and a location for keep fit activities.
Externally, the overall proposal allowed for the restoration of an old orchard garden on site, together with other landscaping, parking facilities and new entrances. Dilapidated out-buildings and other redundant matter on site were also removed. In all, the works significantly enhance the public realm of the site which sits in a central part of the town.
Chairperson of the Cnoc na Gaoithe Development Committee Breda McNamara says the facility allows them to meet the demands of the local community: "We are so delighted and grateful to the Department of Rural and Community Development for their support. The grant of €900,000, along with match funding from Tomar Trust, completed the restoration of all buildings and grounds of the former Convent of Mercy. We could not have achieved this without the ongoing support of the Minister who has followed our progress every step of the way".