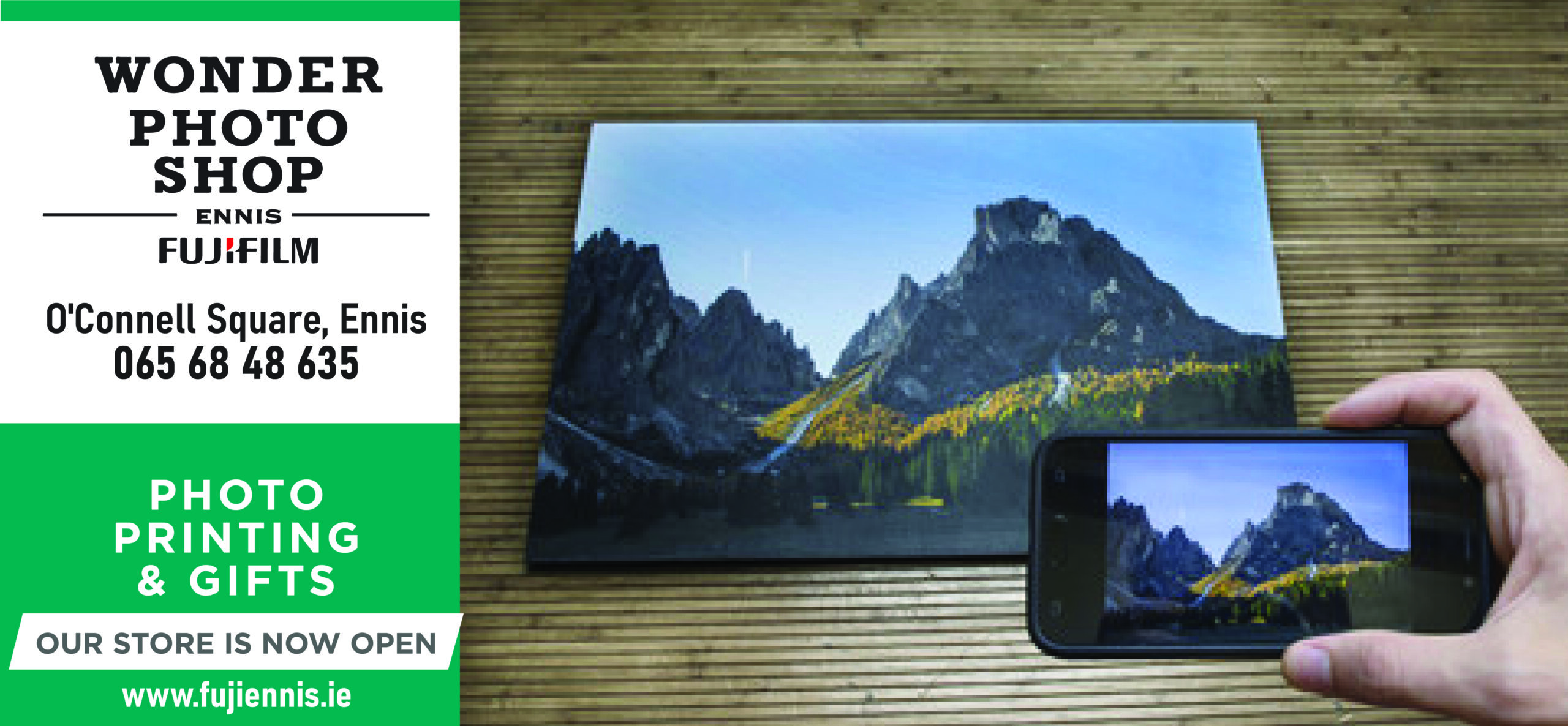 *Shane McNamara captains Clooney/Quin. Photograph: Mark Hayes
2017 was a year in which the stars aligned perfectly for a momentum-filled Clooney-Quin to take full advantage of as they almost pulled off the perfect coup.
Management Team: Noel Harrison, Mike Duggan, Liam Clancy (Coach), Sean Smyth (Goalkeeping Coach), Victor O'Riordan (S&C)
Captain: Shane McNamara
Titles: 1
Most Recent Title: 1942
Key Player: Ryan Taylor
Fresh Blood: Paul Hogan, Ulick O'Sullivan, Cathal O'Halloran, David Sheehy
Three years on from that agonising near county final miss against Sixmilebridge and the bulk of that team are still in situ while their underage system is currently booming.

Granted, the loss of 2018 All-Star Peter Duggan is a considerable blow but it does present a glorious opportunity for others to step up to the mark as they look to replicate that 2017 constellation following early exits in the past two campaigns.
On the flip side, Clooney-Quin's new management team haven't even had time to get their feet under the table as the unprecedented lockdown has severely shortened their first championships preparations. However, having cut their cloth accordingly, there will be no excuses emanating from the camp this Friday when they take on last year's semi-finalists Inagh-Kilnamona according to Noel Harrison.
"Being a new management team, obviously it would have been preferable to have had a Clare Cup campaign behind us to fully assess what we have in the squad and be more assured of our options. So like everyone else we've had to rely on the few challenge games and in-house matches we've played over the last few weeks in that regard. We're really happy with the attitude and application to training since we've been back but we'll know a lot more come Friday evening.
"I suppose the fact that every team is trying to fit a lot of training into such a short time, players appear to be picking up a lot of hamstring and calf injuries and so on. Michael Corry has a bad shoulder injury which is not looking good at the moment and we seem to keep picking up niggles. Cillian and Martin Duggan have had constant niggles but both should be okay we're hoping.
"Regardless, we have to get on with it. We've a few players that would have played junior last year that we'd hope can make the step up to senior and hopefully we can also integrate a couple of the minors later in the campaign if we can get an extended run."
With the mindset of treating every match as knock-out, Clooney-Quin will first have to contend with an ever-improving Inagh-Kilnamona side that not only reached the last four in 2019 but also contested the Clare Cup final. Look, we think we're in a relatively good place anyway but in saying that we're under no illusions as to the challenge we're facing against Inagh-Kilnamona. All the success they've had at Under 21 level in recent years and they probably should have been in a county final last year as well so we're fully aware of the big challenge that awaits us.
"We know enough about each other having played them regularly in the Clare Cup and a few times in the championship so it's not as if either team is going to come out with a rabbit from their hat on Championship Friday. But we do know their strengths, both from a county perspective as well as their strength-in-depth. They have a huge pick with all the underage success they've had so we're probably up against it but we're looking forward to it at the same time."