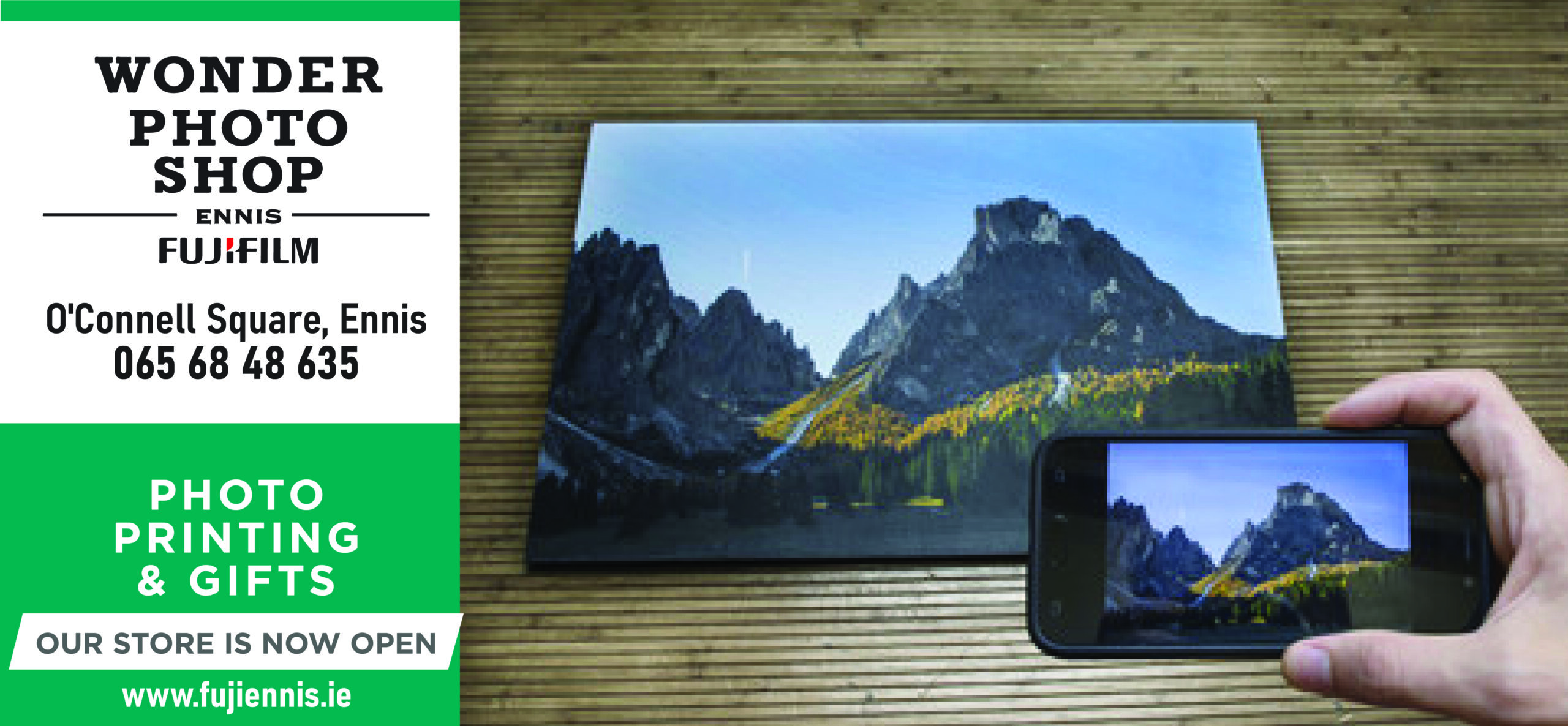 *In the centre at the back Michael Eustace presents the Gilligan McMahon Memorial Cup to Ciaran Browne of the Hey You Sir Synd. from Ennis Co. Clare after winning the All Age Dog Trial Stake at the Killimer/Kilrush Coursing Meeting. Also included are Tony Burke, Tom Kearney and Jack Kennedy in front is Shane Flanagan (trainer) with NETFLIXANDCHILL.
Ennis dog, Netflixandchill agonisingly missed out on first place in the ninety fifth national coursing meeting at Clonmel on Sunday.
Spectators noted that some of the finals were the best seen at the venue for a long time with common agreement that there were six outstanding winners.
Loyal Derby sponsor John Boyle took the Kevin Smith Champion Stakes with his own Boylesportsmagic. Having won the Oaks here 12 months ago Magic was the favourite from everyone including the bookies to land the spoils again. 7

Such a narrative didn't fester into Rockmount in Ennis where Shane Flanagan Kennels had handled Netflixandchill over recent weeks with wins at Killimer/Kilrush, Limerick City & Castleisland earlier in the season. The Clare supporters who travelled to Clonmel were quietly confident and had their money on at long odds.
Weather conditions in Clonmel were poor, Storm Dennis didn't help matters either. With two wins under his belt by midday on Sunday morning, there was huge confidence behind the Ennis dog as they went to slips for the final.
Coming away well from slips Netflixandchill was ahead at the halfway mark and in control by three quarters way, however Boylesportsmagic found another gear to just get the judges flag.
Such a result was heartbreak of course for Shane Flanagan and the Hey You Sir Syndicate as their triple Cup winner looked to be on his way to success for most of the final.