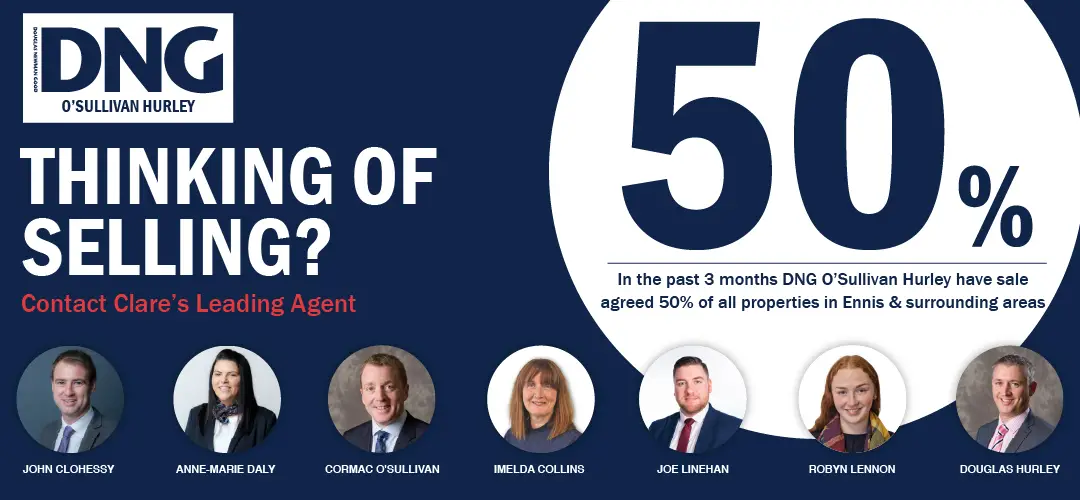 *Dylan McMahon has been moved to the centre-back berth for Clonlara. Photograph: Gerard O'Neill
Everything appeared to be motoring along nicely for Clonlara until the Clare Cup Final a fortnight ago.
Up to that point, Donal Madden's return as manager, having already secured a senior championship crown as a player in 2008, couldn't have gone much better as his new-look side secured eight victories in ten matches, with the prospect of early season silverware merely a welcome bonus.
What seemed a win-win situation quickly descended into lose-lose though as a below-par final display against Kilmaley was accelerated by a succession of injuries that proved a harrowing situation for players, management and supporters.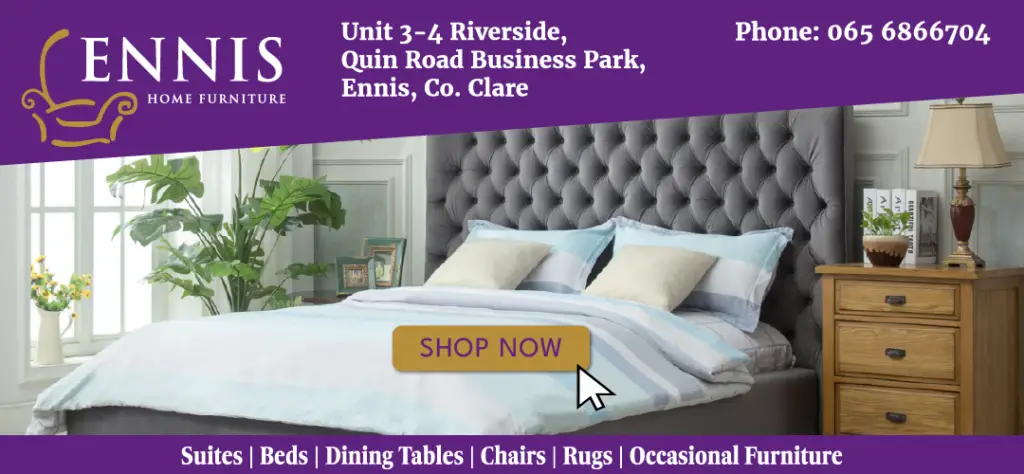 Already without John Conlon, Oisin O'Brien, Cillian Fennessy, Ger Powell and Cian Moriarty, Clonlara would see captain Cathal O'Connell, former All-Star Colm Galvin and Gareth Kennedy join the casualty list in that final.
"Putting it mildly, it was a difficult day" admitted Madden upon reflection of that final. "We performed really, really well in all our games and got to try out lots of players so it was really positive. Unfortunately, we didn't perform in the final and in the meantime we've gone back through it and looked at why it happened but overall, we were extremely disappointed with our performance and equally as deflating for us is the number of injuries we picked up on that day.
"It is what it is though and we just have to get up and go at it. We've had good minor and Under 21 teams in the past few years and we also have a big panel and we have a lot of faith in these players. So they've earned and deserve their chance so let's see how they perform on Saturday."
Considering the turnover of players, an already tough start against Feakle has become all the more strenuous but Madden is optimistic that with four group matches, his side will still be in with a shout come the final round.
"Everyone wants to win that first game because it gives you that huge lift but with four matches in the group, even if it doesn't happen, you have time to regroup and go at it again.
"After the first round, we've a three week break until we play Whitegate so it's all about throwing everything on Feakle this Saturday and then regrouping for the next challenge. At the end of the day, there are five very evenly balanced teams in it as anybody can beat anybody and it will probably come down to the last day and who knows, scoring difference could well come into it again".
Management: Donal Madden (Manager); Niall Hogan, Ger O'Connell, Seamus Hogg, Mike Stritch; Eric Finn (S&C)
Captain: Cathal O'Connell
Key Player: John Conlon
One to Watch: Seimí Gully
Fresh Blood: James McCormack, Louis McCormack
Departures Gate: Ciaran Downey, Cillian O'Brie
Titles Won: 2
Most Recent Title: 2008
Last season's run: Embroiled in the group of death, Clonlara were competitive throughout and had a glorious opportunity to snatch a first quarter-final place since 2019. However, despite a grandstand finish to earn a drawn in their winner-takes-all final round showdown against Kilmaley, Clon missed out on score difference to their opponents.