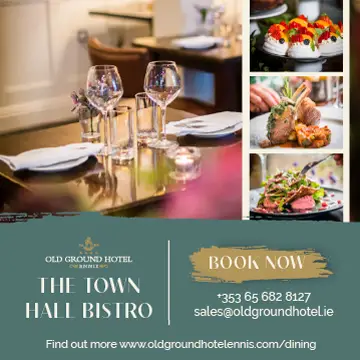 "If you don't go for a BreastCheck when you are called, you are playing Russian Roulette with your life," says Councillor Mary Howard.
When Mary went for her Breast Check in December, the nurses told her that five women prior to her did not attend their appointment.
It turns out that 55 per cent of women do not show up for their initial breast check appointment, nor do they contact the clinic.
"The nurses often wonder, when there is such a bad uptake, is it putting it in jeopardy? Is there going to be a question over the viability of this service?," Mary said.
Mary timed women coming in and out of the clinic and she discovered that the appointment takes an average of nine minutes.
She also said that the clinic is open early in the morning, late in the evening and on Saturdays, so there is bound to be a time that suits everyone.
Mary was called back for a second appointment, she understands the fear factor when it comes to attending the clinic.
"With the vast majority of people that are called back, t's just to clarify or to check something that they're not sure of. So there's no need to be frightened. And I was frightened, there's no point saying I wasn't. But it's a very important service," Mary added.
Mary was also keen to stress that the BreastCheck clinic is an example of the good work done by the HSE.
"They use state of the art equipment and they're finding things that are smaller than a freckle," she added.
Get in touch with BreastCheck at www.breastcheck.ie or 1800454555.