*Conor Cleary. Photograph: Martin Connolly
Sunday's victory over Cork was Clare's second of this year's Munster campaign but for Conor Cleary it was his first taste of championship success in 2019.
As Clare accounted for Waterford in the opening round, Cleary was a frustrated bystander, suspended for the clash following his dismissal against the Déise in the Allianz National Hurling League.
That frustration he experienced before a championship ball was pucked this year resurfaced over the weekend. Clare gave the display they had been waiting to give and for Conor it underlined what they are capable of it, the pity being it will be another eleven months before they dip their toes in the championship waters again.
"It's a very weird feeling. The last two weeks we didn't do ourselves justice and that was the real Clare team, it's a pity we didn't show it in the last two weeks, great we got the win but very disappointing because if we could have put a performance like that together in the last two weeks who knows where we would be know, it's very disappointing".
He added, "We said all week if we got space in front of our full-forward line that our boys would be lethal inside, they got the space and the boys did well. Every game we've had in Munster this year we've set our stall out early but it just didn't happen for us on the two days against Tipperary and Limerick, it was heartening to put in a performance today but we would love to be going further".

On why "it didn't happen" against the Premier and Treaty Counties, the Miltown Malbay man reflected, "It's very hard to put a finger on it. From last year, everyone has upped it fitness and hurling wise, we're doing more now than we were doing last year but it just hasn't clicked for us in the last two days, it's very disappointing but the only heartening thing is we put in a performance that we're capable of today and it's great for everyone involved that we're able to show what the Clare team is about".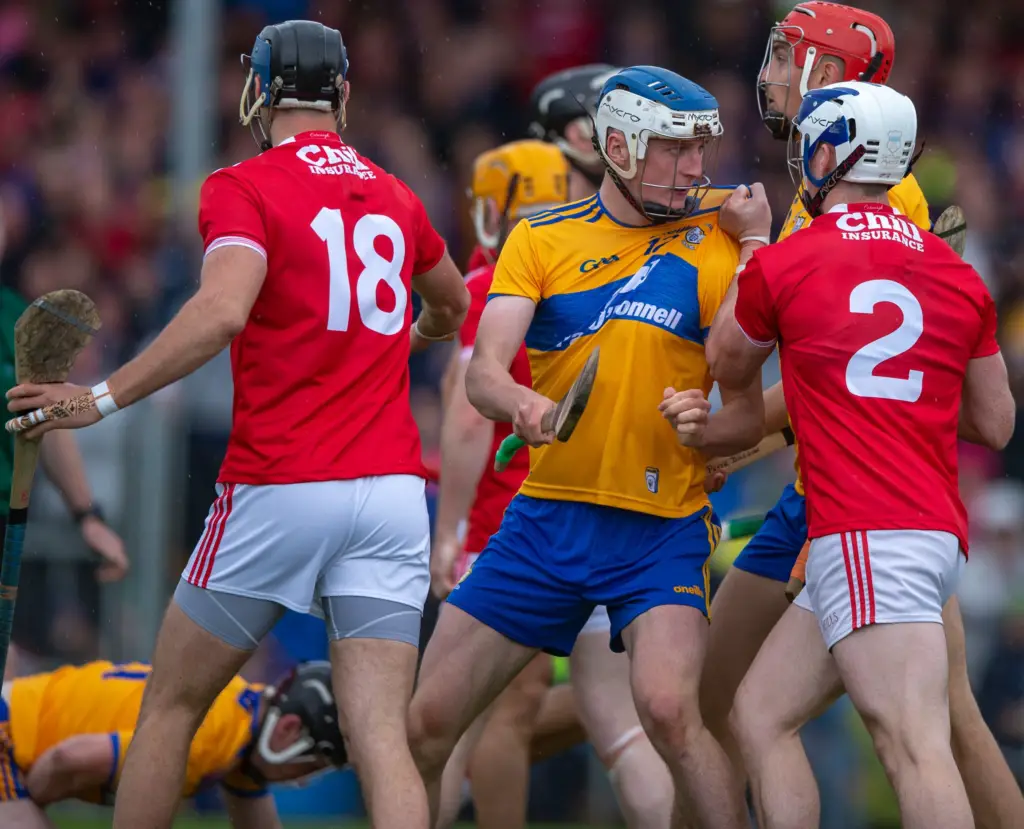 Losing the games rather than the subsequent dramatic reactions from certain quarters scribing the obituary of this panel of players was the toughest part of the past month, he admitted. "It was tough from the point of view that we were losing games, what was going on outside was beyond our control, we're only focused on what goes on inside, at the end of the day however good or bad you are your the only person who can control how well you play in this game and that's all we were worried about today, trying to get the best out of ourselves and thankfully we did that".
"To be honest we don't really care what people question us on. We're doing more this year than last year as regards working on our own, trying to bring things to an extra level, the two days against Tipperary or Limerick, I don't know if we were trying too hard or what happened, we just didn't get a performance out of ourselves. Our workrate was way up from what it was and we really put in a performance that this Clare team is capable of, it's just unfortunate we can't go on from this and show again how good we are for the rest of the championship, it's something to build on for next year. No one was paying any heed to local papers. We've video analysis and we can see how we're playing ourselves, we know how we're playing, that's what we were concerned about all week, people can say what they want".