*Conor Cleary attempts to block Cian Lynch. Photograph: Martin Connolly
It's never easy against the All-Ireland champions, as such Conor Cleary and his Clare comrades were well aware of the challenge Limerick would pose in Cusack Park on Sunday.
"We knew coming in today Limerick being All-Ireland champions it was going to be a battle and it was. At the end we were happy with the draw in a way with the pressure Limerick had on us, with 10 minutes to go we were really coming into it, we'll take a draw at the end of the day because it was a tough, physical battle and we have a point out of it," the centre back commented after the weekend's draw.
One thing that did catch Cleary and co by surprise was having to play in Cusack Park in difficult conditions. "We're so used to Cusack Park being a carpet and today was that bit more softer with the ball skidding off it which made it more of a battle. I think we dealt a bit better with the conditions but at the start we took a while to get into it".
"All the rain that built in the last week it was sitting on the field but in fairness to Cusack Park if that game was played anywhere else it might not have been played because Cusack Park is in such good condition, fair play to the lads for having it in such good nick," he added.
Early points from Tony Kelly and Shane Golden plus a strong start from his fellow defenders had Clare in control at the beginning though that all changed when Gearoid Hegarty raised a green flag on the seventh minute.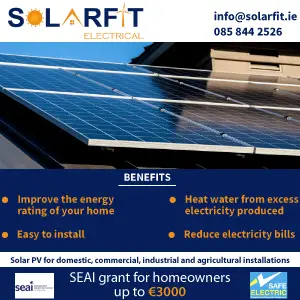 "That goal came against the run of play that really brought Limerick into the game, it showed serious battling qualities from us that we did respond from that and got a foothold in the game and didn't let the heads drop".
As time was ticking towards the end of the game, the Miltown man won a free in their half-back line and a typical fist pump followed, a sign that he thought they had done enough to secure the win. "You always do (think you've won) when you win a ball near the end like that and you're a point up, Limerick are All-Ireland champions for a reason, they didn't drop their heads and they manufactured a good free in fairness to them, I suppose it was a fair result at the end of the day, it was a very even game and a good battle".
On what to expect from the Banner in the remainder of the League, Conor stated, "We're going to be going all out for the quarter-final and see from there".