WHETHER you're a lifelong resident, new to the community, an occasional visitor, or just passing through, you're bound to notice the buzz around Clarecastle.  As we all gear up for the holidays but also near the end of a very eventful year, why not visit the land of the magpies from 4.45pm on Saturday, December 7, as the new Clarecastle Community Christmas Tree is officially switched on at the turn (beside the playground carpark).
There will be plenty of Christmas cheer and good tidings to be shared among friends and neighbours. Organisers have arranged for special guests, including Christmas carol singers and musicians, and there will also be some refreshments.
The people and their passion & pride are what make a place a real community, and Clarecastle welcomes everyone to be a part of rekindling the Christmas Tree tradition in Clarecastle on Saturday (the last official village Christmas Tree was sometime back in the 1960s!).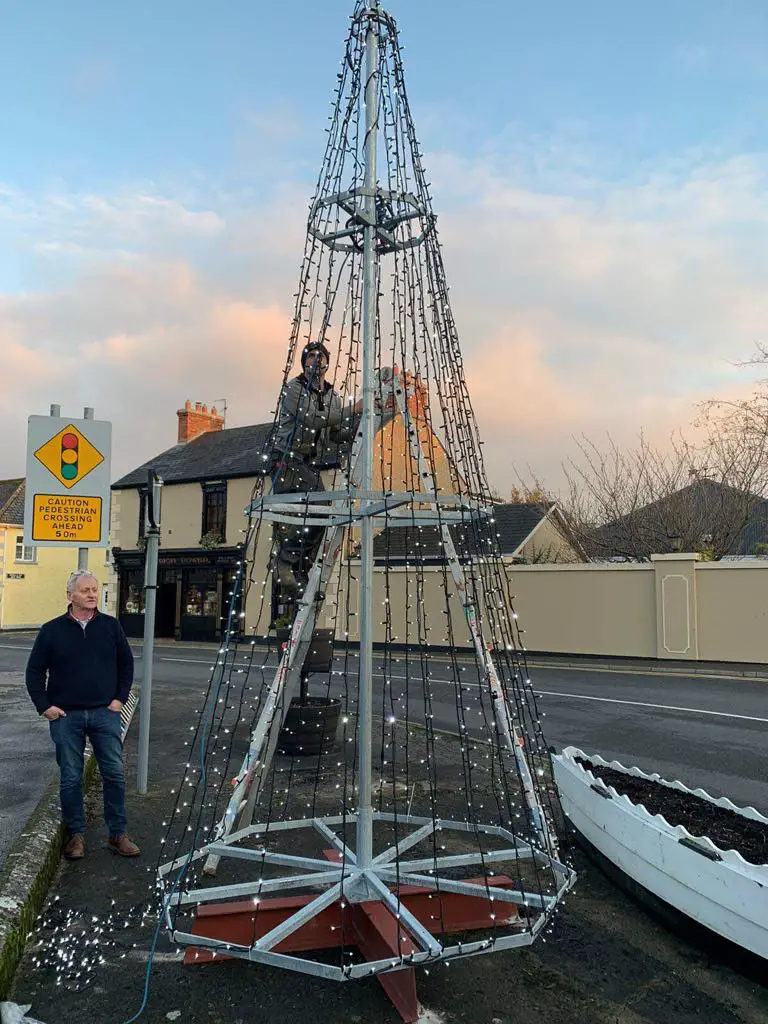 A statement from the organisers said, "We started off 2019 with Clare County Council honouring and recognizing Clarecastle with their inaugural Community of the Year award. We've had an amazing, eventful year since then. Join us on Saturday at 4.45pm, donning your coolest Christmas jumper if you like, and help us officially add more holiday cheer to the village.  You're also very welcome to drop into any of our fine local businesses afterwards!
"Our thanks and gratitude go out to all the individuals and organizations who have contributed their passion and hard work to making the Clarecastle Christmas Tree possible this year.  Hats off to Clarecastle Community Development, the Hall Committee, Clarecastle Tidy Towns, Clarecastle Mens Shed, Paul Murphy, Joe Carey, Siobhan Purcell, Fergal Griffin, Sean Dixon and the Antiques Loft, and many others for your efforts to make this all happen for the benefit of Clarecastle community."