*Clare's Ciarán Russell
Kildare boss Jack O'Connor has stated his admiration for the battling qualities displayed by the Clare footballers on Sunday.
Speaking following their Division 2 encounter in Ennis, the three time All-Ireland winning manager expressed his frustration at not winning "the marginal calls" but applauded the effort put in by both sides.
"We got nothing soft and that's the reality when you come to venues like Ennis. We knew Clare would be fighting for their lives after losing last weekend and that was the way it panned out. In a tight game that's what happens when you go to away grounds, a lot of marginal calls going against us but that is the reality and we were aware of that before we came here, the black card and red card didn't help us, in a tight game those things are important".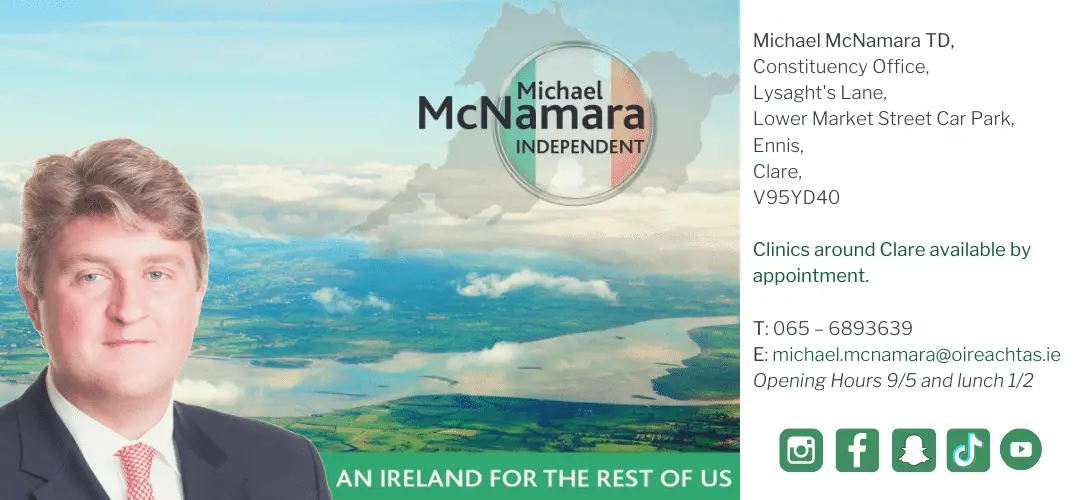 Being reduced to fourteen men in the second half was a killer blow according to the Kerry native. "When Paddy Brophy got sent off that knocked the stuffing out of us, it was an energy zapping game and it was going to be even tougher with fourteen men. Clare played well and did what they do well, they kept the ball and tackled ferociously. We missed two near the end that would have given us a chance of getting a draw out of it. We're leaving with nothing and facing a tough test going to Armagh next weekend, every point in this Division is going to be fierce hard fought for".
Though keen not "to get into controversy about referees", O'Connor felt some calls tended to favour Colm Collins' side. "Any marginal calls that were going seemed to go against us, that seems to happen when you're playing away from home and the crowd are baying for blood, a lot of physical contact in slippy conditions, we seemed to be getting a lot of cards".
When asked if his Kildare charges were "outmuscled" by the hosts, he answered, "I wouldn't say that, Clare were very fired up, they were fighting for their lives".