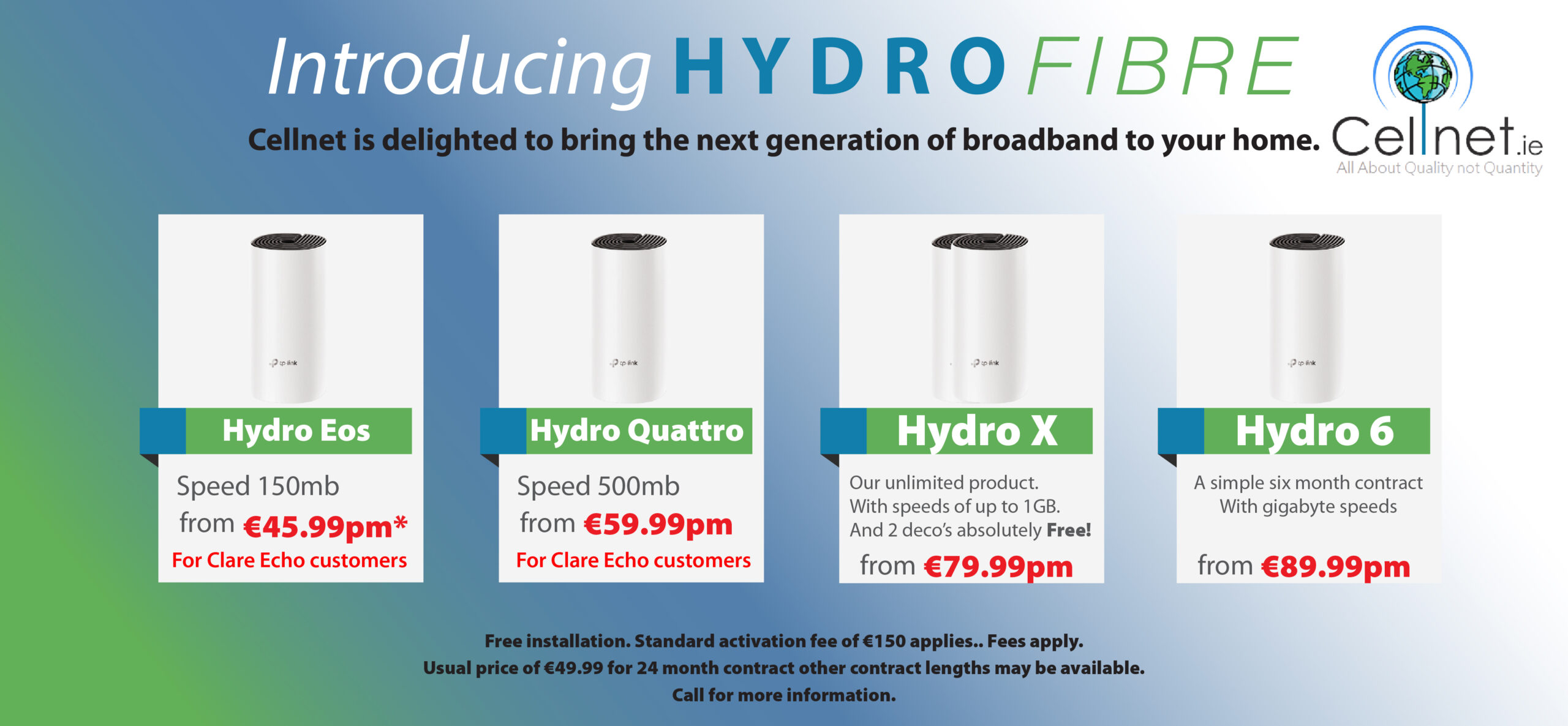 *Clare's Fidelma Marrinan with Leitrim's Claire Qwens. Photograph: Burren Eye Photography
It's back to the drawing board for a shellshocked Clare after suffering their third successive opening round defeat in Ballinasloe this afternoon at the hands of a never-say-die Leitrim.
Leitrim 4-07
Clare 2-09
Venue: Duggan Park, Ballinasloe
Leading for the opening three quarters of the tie, Clare simply couldn't shake off their stubborn opponents at any stage and would be punished royally as three Leitrim goals in the space of four minutes at the turn of the final quarter completely turned the tie on its head.
In truth, Clare were surprisingly pedestrian throughout, lined up too cautiously to be able to realistically break through Leitrim's defensive wall and coughed up an abundance of goal chances at the other end (eight in total), a cocktail that was never going to warrant a result.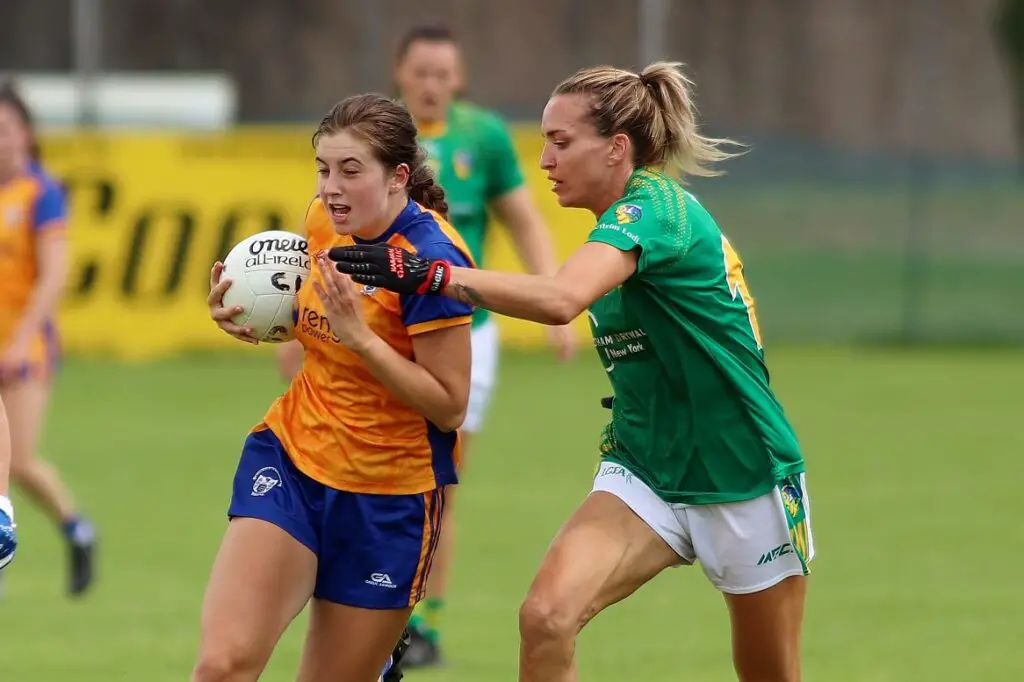 On the flip side, for a Leitrim side that hadn't won a championship match in four years until last week's late steal over Fermanagh, their relegation avoiding ambitions have now been upgraded after back-to-back victories have seen them clinch top spot in Group 2 and throw their hat in the ring for the quarter-finals.
The energy-sapping sun ensured a plethora of errors for both sides but still, Leitrim were full value for their win as they never relented at any stage.
All seemed to be going according to plan early on as Clare began on the front-foot with an early brace of Niamh O'Dea points bettered by a goal just before the water break when O'Dea fed Fidelma Marrinan to bypass goalkeeper Michelle Monaghan at 1-2 to 0-1.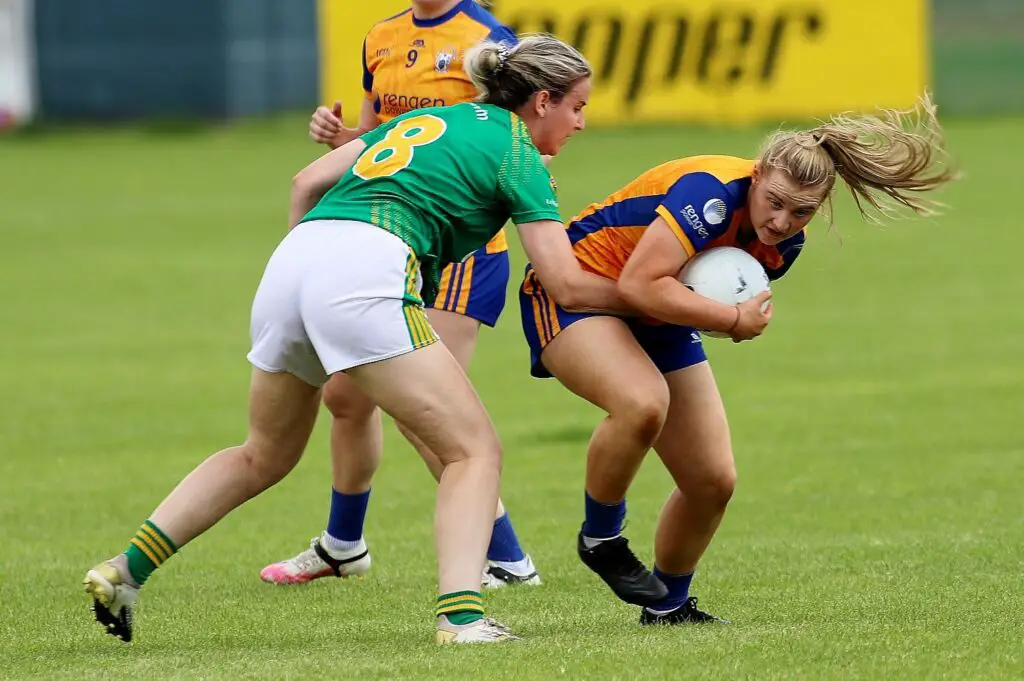 O'Dea had a shot repelled on the restart while Leitrim's chief threat Michelle Guckian also struck the crossbar before teeing up Muireann Devaney for the equalising goal as the sides somehow went in level at the break at 1-4 to 1-4.
A chastened Clare did reclaim the whip hand on the restart as O'Dea, in her second championship match in 24 hours, dictated matters from her full-forward berth with three points of her own while also having a major hand in another for Catriona Callinan at 1-8 to 1-5.
That said, Leitrim's Leah Fox missed an open goal while Laura O'Dowd had a goal ruled out when referee Kevin Corcoran failed to play advantage. And yet, Clare failed to heed any of these warning signs as right on the stroke of the final water break, the inspirational Guckian found the net to catapult Leitrim into the ascendancy for the first time at 2-6 to 1-8.
If that wasn't punishing enough, a momentum-fuelled Leitrim would further scupper any Clare recovery plans when Guckian grabbed another goal on the restart before Laura O'Dowd remarkably added a fourth in the 49th minute to produce a nine point turnaround in just seven minutes at 4-6 to 1-9.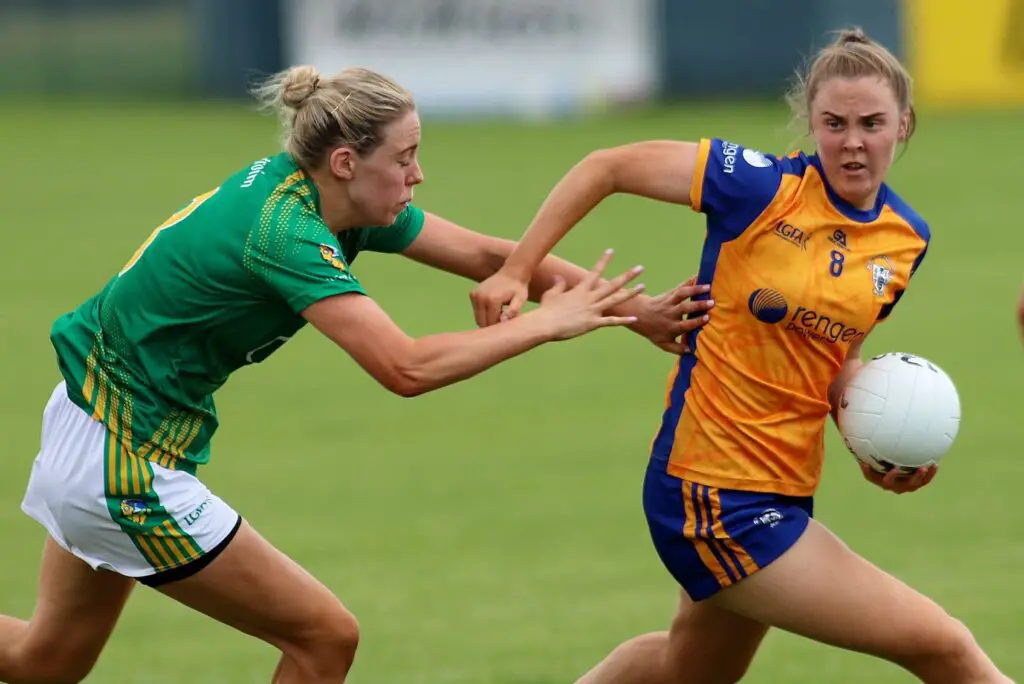 Clare did temporarily bounce back off the ropes when Chloe Moloney converted a penalty earned by O'Dea in the 54th minute. However, that was as good as it got for Clare as along with Niamh O'Dea and her marker Ailish Comyn being dismissed for an off-the-ball incident in injury-time, Guckian fittingly scored an insurance point to send Leitrim into dreamland.
While not detrimental, this opening defeat does leave Clare with no further room for error as they require an immediate reaction in what is essentially a quarter-final play-off with Fermanagh next Sunday in Pearse Park, Longford.
Scorers for Leitrim: Michelle Guckian (2-4, 2f); Muireann Devaney, Laura O'Dowd (1-1 each); Leah Fox (0-1)
Scorers for Clare: Niamh O'Dea (0-6, 3f); Fidelma Marrinan, Chloe Moloney (1-0 Pen, 1f) (1-1 each); Catriona Callinan (0-1)
Leitrim
1: Michelle Monaghan (St Francis')
20: Ailish Comyn (St Francis')
3: Sinead Tighe (Kiltubrid)
4: Siobhan McCartan (St Joseph's)
5: Rebecca Rooney (Glancar-Manorhamilton)
6: Clare Owens (St Joseph's)
7: Carla Le Guen (St Brigid's)
8: Áine Heslin (St Joseph's)
17: Chalene Tyrell (Mohill)
10: Laura O'Dowd (Ballinamore)
11: Michaelle Guckian (Kiltubrid)
12: Elise Bruen (St Mary's)
19: Muireann Devaney (Glancar-Manorhamilton)
14: Ailbhe Clancy (Glancar-Manorhamilton)
13: Leah Fox (Glancar-Manorhamilton)
Subs
15: Roisin McHugh (Ballinamore) for Bruen (24)
9: Vivene Egan (Annaduff) for Heslin (45)
18: Bronagh O'Rourke (St Joseph's) for Fox (59)
Clare
1: Micaela Glynn (Kilmihil)
4: Rebecca Doohan (Kilmurry Ibrickane)
3: Siofra Ní Chonaill (St Joseph's Doora/Barefield)
2: Ellie O'Gorman (Kilmihil)
5: Orla Devitt (Éire Óg)
6: Tara Kelly (Cúil Gaels)
7: Roisin Considine (Liscannor)
8: Chloe Moloney (Kilmurry Ibrickane)
9: Roisin Looney (Cooraclare)
10: Niamh O'Dea (Banner Ladies)
11: Aisling Reidy (St Joseph's Doora/Barefield)
12: Fidelma Marrinan (West Clare Gaels)
13: Caoimhe Harvey (West Clare Gaels)
14: Catriona Callinan (Kilmihil)
15: Eimear Keane (Miltown Malbay)
Substitutions
19: Carol O'Leary (Newmarket-on-Fergus) for Looney (39)
24: Chloe Towey (St Joseph's Doora/Barefield) for Keane (42)
28: Grainne Nolan (Banner Ladies) for Doohan (46)
29: Cliodhna Blake (Doonbeg) for Callinan (51)
Referee: Kevin Phelan (Laois)