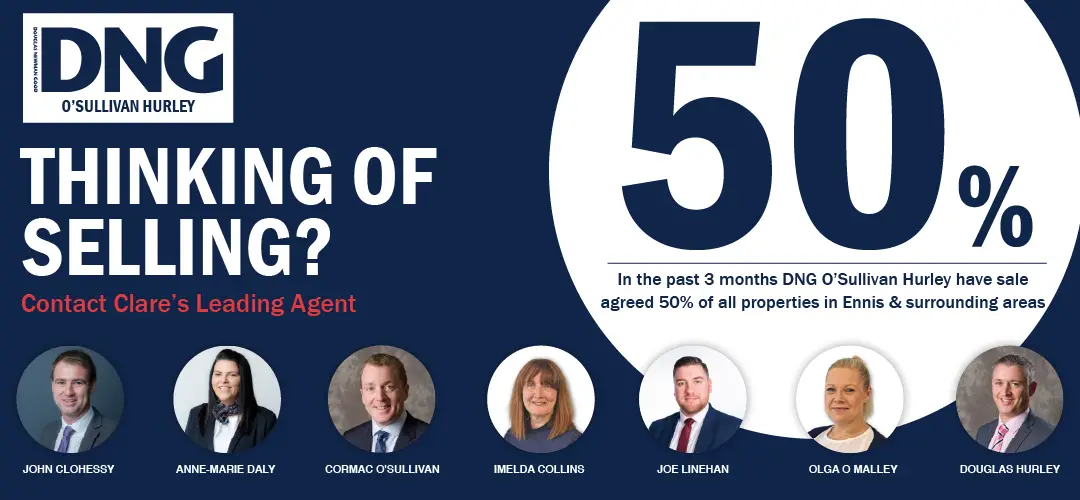 *Cian Mac Coisteala. Photograph: Gary Collins
Clare students are leading the call for predictive grades to be made optional for the Leaving Certificate class of 2021.
Contingency planning for the 2021 Leaving Certificate is to be discussed by the State Examinations Commission later this month but pleas have been issued for this process to be accelerated to give students, teachers and parents greater clarity. Students who were out of school from the middle of March last year until the return of schools in September now find themselves learning remotely once again.
Cian Mac Coisteala was among one of the first voices to speak out against the planned reopening of schools last week, a decision which was reversed in just under two days. He was critical of the Department of Education for failing to have a back-up plan given the way in which last year's State Exams unfolded. "I believe a decision should be made quickly and a realistic solution must be presented because we can't rush this thing like we did last year because it caused a lot of issues. We have to be conscious of the time because we lost a lot of time last year, they have to take on board what the students are looking for".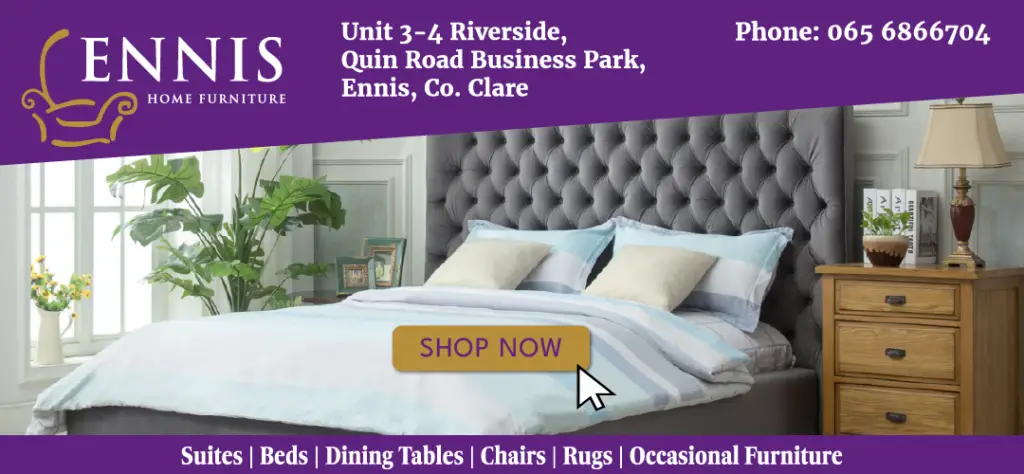 A student at Gaelcholáiste an Chláir, Cian admitted that frustration got the better of him when listening to the Minister for Education, Norma Foley (FF) on national airwaves last week and accused the Kerry TD of showing "utter disregard" for the wellbeing of students. "The Leaving Cert is famous for being a stressful time on a normal year, now especially with how far back we are with the course students are very anxious. The stress we are under now with all the uncertainty is a lot to be dealing with, you're sitting down to the study you're behind in your coursework but you don't even now what is going on with the Mocks".
"By pushing for a traditional exam I don't think they are listening to the views of students when we've had such an unusual year. I've struggled myself with mental health in the past and I thought it was just unjust," the Ennis native told The Clare Echo. He confirmed he would prefer to sit an exam rather than avail of calculated grades himself.
He is of the view that students are being listened to now and is against the notion of cancelling the Leaving Cert but highlighted how far behind they are with the curriculum. "We missed out on four months of school, last year was a time when we were supposed to build up a lot of ground for the Leaving Cert, even now we're still playing catch-up. We've missed out on too much now to even catch up on the work, it is not realistic to have a traditional Leaving Cert exam at this stage unless they acknowledge the amount of time we have lost".
Lara Costello is a recently appointed regional officer with the ISSU (Irish Second-Level Students' Union). A Leaving Certificate student at St Patrick's Comprehensive in Shannon, she has appealed for a choice to be given to students to choose between predictive grades and sitting the traditional exams.
Announcing the planned reopening of schools in the midst of a third wave of the pandemic left Lara "incredibly confused". She commented, "Students are struggling, it was the prospect of having to choose between our education and the health of ourselves and our loved ones, although schools were opening some people were deciding themselves not to go in because they felt so insecure and so unsafe. I focus better in a classroom setting than online but I think we've have such a lack of clarity and we badly need decisive action".
She felt the amount of time missed strengthened the argument to move towards calculated grades. "I would really plead with the Department of Education to give us the choice between calculated grades and the exams, the amount of time we've missed is insane. The class of 2021 missed three months worth of school last year and now we're back online learning. There is a massive negative impact from a socio-economic perspective, particularly people with disabilities and neurodivergent students focusing online can be so difficult and it's not accessible for everyone. It would be totally unfair to make all students sit the traditional Leaving Cert because it is so imbalanced and people are coming from all different perspectives," the Newmarket-on-Fergus native added.
Students are determined their voices will be heard on the matter. Mac Coisteala outlined that they will take note of the actions of politicians today when it comes to polling day. "It is important for them to remember that they are dealing with students who are 17 or 18 and are coming up to the voting age, we will remember how they treat this situation when it comes to the next election".