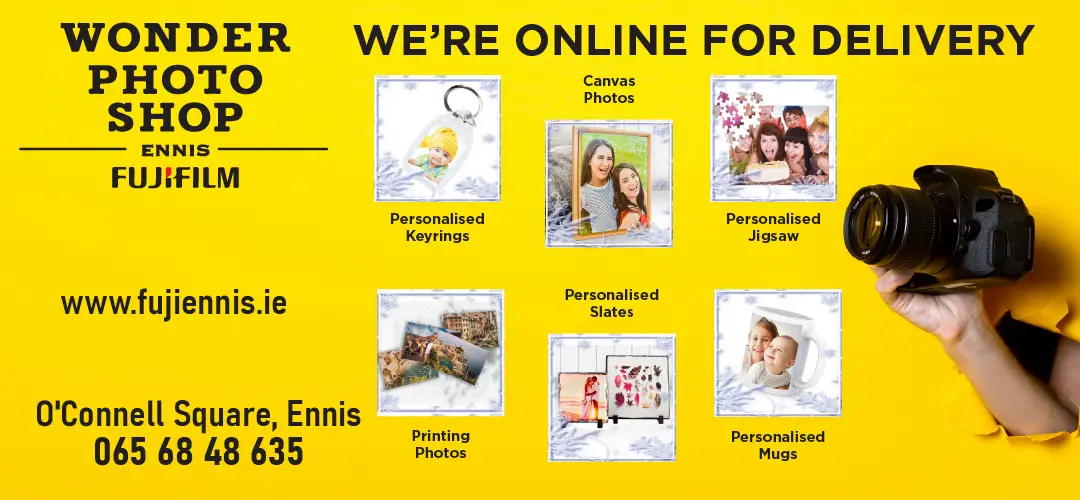 *Áine Murphy.
A Clare student nurse frustrated by not being paid despite working on the frontline during a global pandemic has flagged that on top of their existing roles they are engaging with patients who are struggling in the absence of family members as a result of ongoing visitor restrictions.
Ballynacally native Áine Murphy is a third-year general nursing student at the University of Limerick. Since September, she has been working as an unpaid nurse on placement at University Hospital Limerick.
Like many student nurses, Áine is dismayed at the Solidarity-People Before Profit motion on paying student nurses that was defeated in the Dáil Chamber by 77 votes to 72 at the beginning of this month. "The Dáil don't see us as medical professionals worthy of the right of payment," she reacted.
A graduate of St. Flannan's College, Áine admits that she always had an interest in caring for people. Her grandmother, after who she was named, worked as a nurse in St. Joseph's Hospital in Ennis, "It seemed fitting that I carry on her legacy".
Student nurses are required to complete 35 hours of work per week, over a three-to-four-day period. The day starts at 7:30am for handover, where students get patients out of bed and take their vital signs. The rest of the day includes making beds, dressing patients, washing them and assisting them to the toilet. She also says: "We sit with the patients and talk to them, being in hospital is daunting enough let alone being in hospital during a pandemic where their family members can't come in to visit them."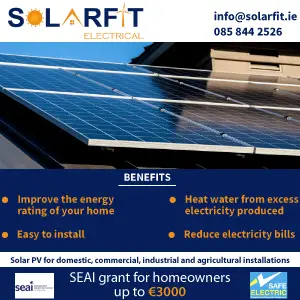 Since the pandemic, many student nurses have had to cover for qualified full-time staff that are out sick or are forced to isolate. Áine says that student nurses are left to their own devices and given twice the number of patients to look after. Adding that it wasn't until the pandemic hit and nurses became the 'superhero's of 2020' that the issue has intensified so much.
"We are out on the front line. We are there every morning at the crack of dawn making sure your loved one is okay. We are risking ourselves with the possibility of getting COVID-19. Some of us have had to move away from home for work and don't go home or see our elderly relatives for fear that we may have it and pass it on. We sacrifice our weekend jobs to complete our mandatory placement. For some, this could be the only income we have for the week. Whether it be working in a shop or a nursing home it would put food on the table for us for during the week or it would pay for petrol or diesel for driving to placement."
Áine feels that it is unfair that student nurse's placement is seen as simply educational. Although practical and hands on, she concedes that they have all the aches and pains that a registered nurse has. She opines that it is sad that it has taken a global pandemic to recognise the work that they do and that a two-minute clap of appreciation is not going to change anything. As a retort to the idea that there is a culture of upset amongst the nursing profession, she states:
"It is a tough job to begin with. It will always be upsetting, in some cases from the first day to the last. It does take a toll on you personally especially when a patient passes away. It is a frustrating job; you have to do what is right for the patient at all times and have to abide by their wishes constantly. Right now, the student nurses are upset because we feel taken advantage of. Yes, we are on the ward to learn and get hands-on experience, but we are also on the ward to work and are classified as healthcare professionals when working."
The Clare Echo reached out to Clare TD's for comment. Deputy Violet-Anne Wynne (SF) states: "I voted to give a fair wage to student nurses, I voted this way because I know that nurses are doing one of the hardest jobs and always have been but in particular, now, due to the extreme conditions that they are working under."
Deputy Cathal Crowe (FF), taking a different approach says: "I voted against the motion. The motion had no statutory basis to it and had no bearing on student nurse pay. All pay deals are done via negotiation, not a 90-minute Dáil debate. This negotiation is well underway, and I believe it will have very positive outcomes. As the only Clare TD sitting on the Oireachtas Health Committee, I have persistently represented nursing issues and will continue to do so".
Deputy Michael McNamara (IND) voted in favour of student nurses being paid, adding: "Not only has the Government refused to pay student nurses, it has also reduced the pay of intern nurses and midwives from €14 euro to €10.72 on the basis that the previous pay was introduced in response to the Covid19 outbreak".
Deputy Joe Carey (FG) voted for a Government amendment to the private members motion. "Regarding the debate in the Dáil, I'm concerned about some of the comments that were made, including some on social media, which were very inaccurate. At the start of the first wave of Covid-19, placements for student nurses were suspended. Student nurses were asked to become healthcare assistants and were paid for their work which was crucial in tackling Covid-19. With fewer people thankfully needing to be hospitalised with Covid-19 over the past number of months – thanks in no small way to the efforts of the Irish people and the sacrifices made by businesses and workers during the lockdowns – clinical placements have resumed".
On a possible solution, Áine states, "Even if the hospitals gave us our meals for free it would be something. I think that we would settle for just about anything at this rate just to be recognized as front line workers and just as people working full time hours like any other profession who are working for free with no recognition. That is probably not going to happen either, but we can dream it will someday for the future student nurses."