*Cillian Rouine in action against St Breckan's in the Cusack Cup. Photograph: Gerard O'Neill
CRATLOE wear the favourites tag for Sunday's Clare SFC final according to two individuals who were heavily involved in the 2022 decider.
Paul Madden who managed Éire Óg to back to back titles said, "St. Breckans have the raw material to win but Cratloe have the know how".
He felt there was similiarities between the North Clare outfit and his Ennis charges. "St. Breckans are like us in 2021, a talented team with the raw materials to win against a team that has talent. Cratloe will turn up and work hard and will pose lots of problems for Breckans, they won't be fased by the occasion and that carries a lot".
Madden continued, "St. Breckans will have to have the perfect day and if that happens, they are good enough to win it. The difficulty is that Cratloe are seasoned with experience and they won't panic even if they go behind.
"They have put in three massive performances, they know how to win, what makes them dangerous is that they have huge belief and have everybody fit. Breckans will have to put in their best ever performance to win and it's within them to do it, they have the ability, the pace", Paul told The Clare Echo.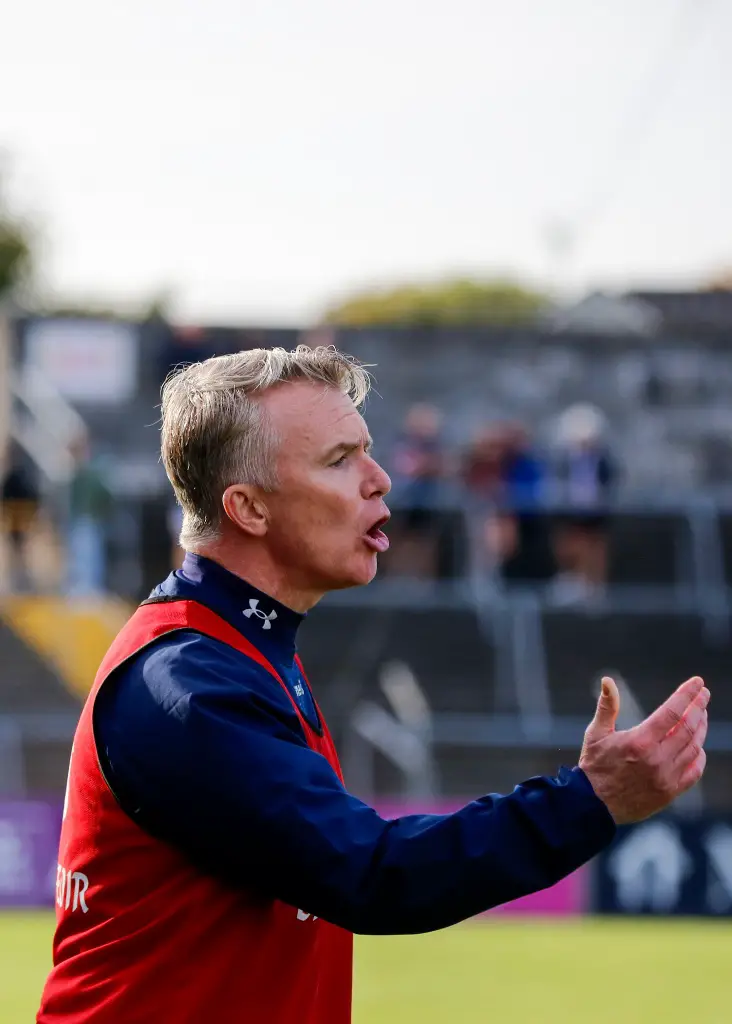 Winning experience on the big day will stand to Cratloe, the hotelier noted. "If they (St. Breckans) see the finish line they have a tendancy to relax. Cratloe are slight favourites in most people's eyes and it's very hard to back against Cratloe, they have that know how to win. They have gone into each of their last three games as underdogs and have won all three, they have got players back fit. Their hurlers are out and they have full focus and they won't be fazed.
"It's a big occasion for Breckans but if they put in a performance of the ages, they have the football, the speed to win. They have only lost one game, by a point, to Kilmurry on the first day. They have been in good form. This is a really difficult one to call. As I said earlier Breckans will need to have their best day ever like we had in 2021".
Before a ball was kicked in this season's championship many followers would have predicted that Cillian Rouine and his Ennistymon team mates would be competing in the county final. Victory in the league strengthened the view that they would bring the trophy to North Clare this year but it wasn't to be and, instead, it's their North Clare neighbours who are now hoping to bring the title to the north of the county.
The versatile young player who played a key role in Clare's march to the Munster senior final in 2023 won't be surprised if a replay is needed to decide this one. "Both are in the final on merit Cratloe have that bit more experience but Lisdoon (St. Breckans) are a tough team to play against. They are our neighbours and I know a lot of them and they are excellent players with an excellent defensive system. They have players that can break fast like Sweeney and O'Brien and a good forward line with McGann.
"Cratloe have experience in every position, they have size and legs around the middle. Diarmuid Ryan is having a fabulous season and the Collins' are playing great football", according to Rouine who was speaking after he had completed another day's teaching at Knockanean national school.
"Cratloe have the same bunch of players at this level for ten or twelve years. Their game management will be very good and they are well drilled. It was a huge performance to knock out Éire Óg this year. In fact they have beaten a few good teams and they will be eager to finish the job", he continued
The Ennistymon star is also well versed on both club's management teams. "Both have very good managers. I have had a few years under Colm Collins as Clare manager and I know his quality as a manager. He got the most out of Clare and he has done the same with Cratloe. Declan O'Keeffe (St. Breckans manager) is excellent as well, a very good goalkeeping and defensive coach. I know what he brings as well. St. Breckans also have Odran O'Dwyer and he brings a lot to the table as well".
Concluding he said "seeing the teams that Cratloe have beaten, they are entitled to be slight favourites but I won't be surprised if it goes the other way. It will be tight".