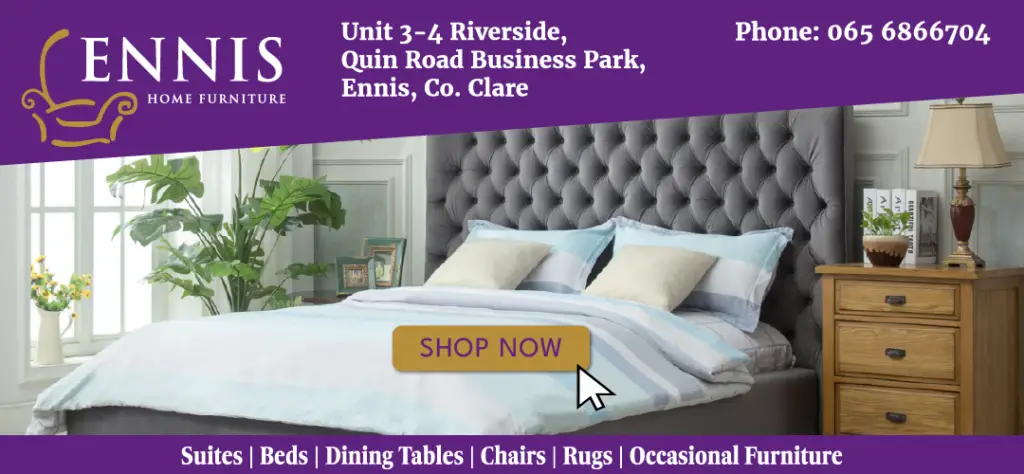 Clare has recorded an increase in the amount of COVID-19 cases in the county.
On Monday evening, the Department of Health outlined that an additional 147 persons had tested positive for the virus across the country including in Co Clare. It is one of eleven counties where 25 cases are spread, the others being Carlow, Cork, Donegal, Galway, Laois, Louth, Meath, Monaghan, Tipperary and Wexford.
Dublin (73), Kildare (17), Offaly (12), Wicklow (11) and Limerick (9) account for the remainder of the new cases. 60 of the cases are associated with outbreaks or close contacts of a confirmed case while 14 are attributed to community transmission. A total of 28,116 persons have tested positive for the virus since March. Dr Ronan Glynn noted that Dublin is seeing a repeated increase in cases, "it is something we are watching," and he appealed to the public to continue to follow public health advice in the capital.
No new deaths have been reported to the Health Protection Surveillance Centre (HPSC) leaving the death toll in the nation at 1,777.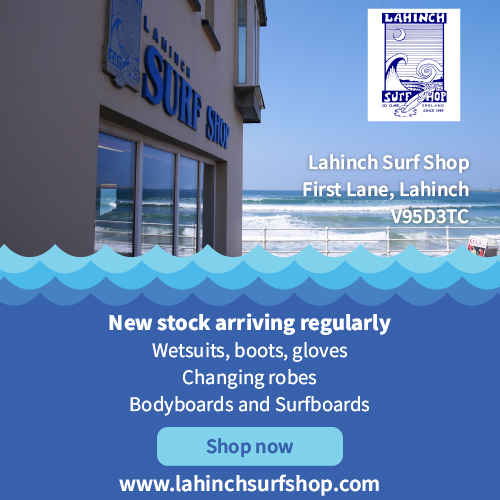 A specific number on the amount of new cases in Co Clare has not been revealed.
Clare 443 (+1)
Kilkenny 394 (0)
Laois 373 (+3)
Roscommon 353 (0)
Kerry 326 (+1)
Longford 292 (+1)
Wexford 265 (0)
Carlow 220 (0)
Waterford 181 (0)
Sligo 156 (0)
Leitrim 85 (0)#Covid_19 no additional cases in 17/26 counties as per Saturday's figures.

— Páraic McMahon (@thepmanofficial) August 24, 2020
Presently, there are 27 confirmed cases in hospitals across the Republic of Ireland with six individuals being treated in critical care units.
Over the past 14 days, there have been 1,354 new cases. The median age of which is 32 while healthcare workers account for seven percent of diagnoses in this bracket. A new cluster has emerged in a Direct Provision Centre in Limerick, the Acting Chief Medical Officer confirmed.
Parents have been urged not to let any child with a temperature or a cough go to school when they return later this week. "We know that people are concerned, we know that people are anxious," Dr Glynn stated. He advised parents to check the specific page on gov.ie regarding back to school advice for further information.
Dr Glynn said "it won't be a surprise" if cases arise in school-aged children but that the challenge will be the response. "The vast majority of children who get COVID have very mild if any symptoms," he cautioned.
He referenced evidence from the ECDC and international experience to date which "suggests that children do not commonly transmit COVID-19 to other children or adults in school settings. Internationally, where schools have been reopened, schools have not been a significant driver of community transmission".
Vigilance is required from parents when it comes to symptoms, Dr. Mary Favier, President of the Irish College of General Practitioners stressed and she listed fever, cough, shortness of breath, flu like symptoms, loss of taste or smell as particular examples. "Parents should also remain aware of asymptomatic transmission – like some adults, children may not present symptoms but can still carry the virus. If you have vulnerable people in your limited network, ensure physical distancing is adhered to and encourage regular hand washing habits with your child."
Director of the National Virus Reference Laboratory Dr. Cillian DeGascun stated, "We know that children can get multiple respiratory tract infections over the winter period and as a result could require repeated swab tests. Therefore, NPHET, HSE and NVRL are continuing to assess alternative testing methods for children".