*Photograph: Sean Curtin / True Media
Co Clare has recorded a further 13 cases of COVID-19 while the incidence rate of the virus has dropped in the county.
A total of 720 new cases were confirmed by the Department of Health on Tuesday evening, the figures accurate up until midnight on Monday. 228 of the cases in Dublin, 130 in Cork, 47 in Galway, 31 in Meath, 27 in Limerick, 13 in Clare and the remaining 244 cases are spread across another 19 counties.
With a 14 day incidence rate per 100k of the population at 250.8, Co Clare's rate is below the national rate of 307.6. Of the 26 counties, Clare has the 20th highest incidence rate.
An additional five deaths have been notified to health officials. It brings the country's death toll to 1,890. Deputy Chief Medical Officer, Dr Heather Burns noted, "We are continuing to see an increase in mortality". 79 deaths have been recorded in October, 30 of which have been in nursing homes.
In the past 24 hours, 29 persons were hospitalised with the virus. As of 2pm today, 341 individuals were being treated for Coronavirus in Irish hospitals, 38 of this figure are in ICUs.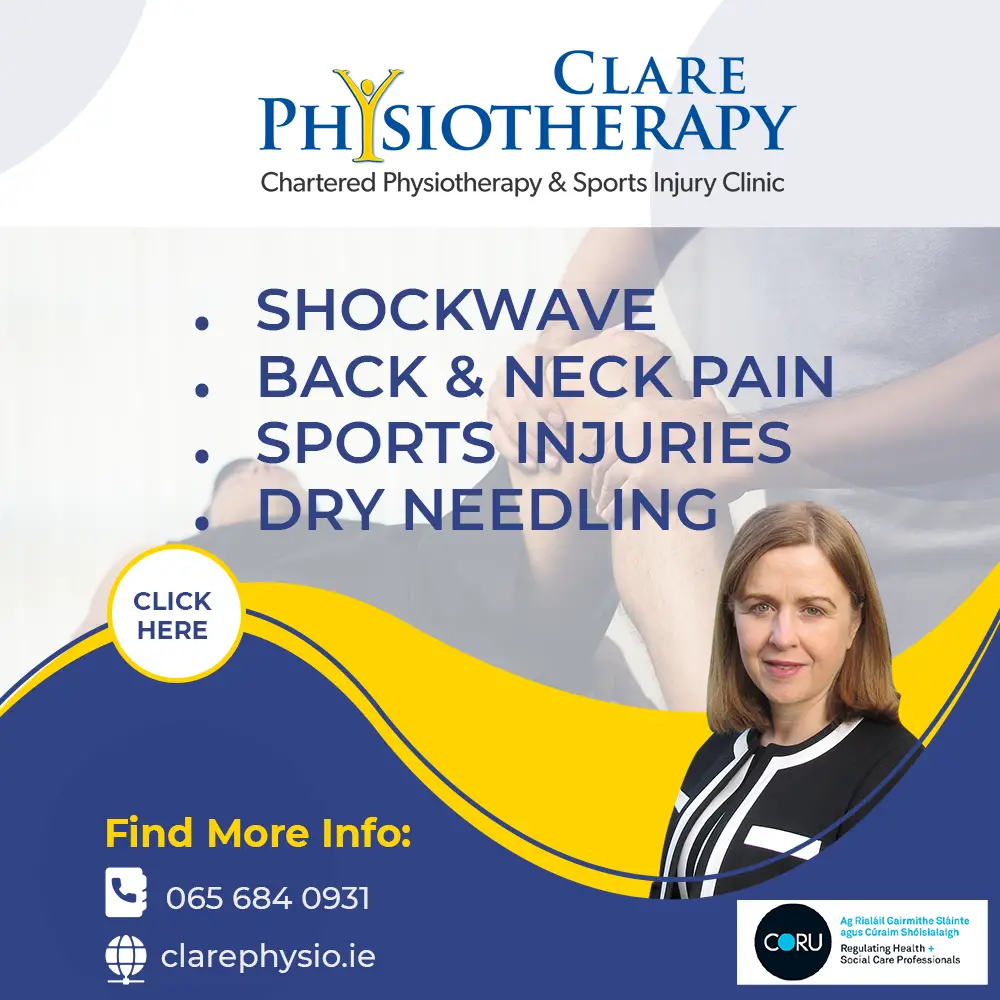 Comparing data from recent months, Chief Medical Officer, Dr Tony Holohan said an increase in cases among younger people has been notable since August but the age profile of those being hospitalised from this period is "much older".
Monaghan 1074 (+14)
Mayo 1077 (+24)
Wexford 1026 (+16)
Offaly 995 (+2)
Kerry 994 (+18)
Laois 766 (+14)
Roscommon 729 (+9)
Kilkenny 716 (+16)
Waterford 658 (+16)
Sligo 582 (+23)
Longford 538 (+3)
Carlow 497 (+15)
Leitrim 227 (+1)#Covid_19 new cases in 26/26 counties on Sunday.

— Páraic McMahon (@thepmanofficial) October 27, 2020
"We look at all of the data points every day," Dr Holohan stated. He outlined that a reduction in the positivity rate has been observed as part of this. "A better sign" included a drop in the five day moving average but he stated that much more improvement is required.
Dr Holohan stated that the higher the level of public compliance, the more progress that can be made over the next five weeks in limiting the spread of the virus "and get back down to low levels quickly".