Clare's branch of Ógra Fianna Fáil has bucked the national trend with its members voting in favour of Fianna Fáil entering into coalition with Fine Gael.
The Clare Echo learned that members of Clare Ógra have showed their support for the prospects of a historic coalition between Fianna Fáil and Fine Gael. An internal poll completed by Clare Ógra found a majority vote for traditional rivals to form a partnership in Dáil Éireann.
Results of the poll were said to be "moderately close" but Clare Ógra is one of few branches that have shown such support. Their counterparts in Donegal, Laois and Meath were among the many to oppose the poll. The national membership of both Ógra Fianna Fáil and Young Fine Gael both rejected the prospects of coalition.
At its AGM earlier this month, Clare Ógra elected Fionn Sexton as Chairperson, David Griffin as Vice Chairperson and Colm Morrissey as secretary. Katie Coll is the new PRO with Liam Hayes voted in as Treasurer. They were all eligible to vote in the poll as was Cllr Mark Nestor (FF) who remains a member of Ógra.
Newly elected Chairperson, Fionn Sexton confirmed that Clare Ógra had voted in favour of the coalition. "There was no rancour or upset, everyone acknowledged the result and we realised there is a need and a want to go into Government and we must support it, some officers voted against it we accept that but we have committed to it and are willing to engage, we will give it our best shot".
"We had this vote quite late, much of Ógra has voted against it, we had a very good discussion about it, even beforehand we had a discussion with Cathal Crowe about it. I think it's time we get real about it, we need to go in for it, the framework has been set out, people are already talking and we might as well give our support for it with the condition that there is obviously a sensible approach and that Fianna Fáil can remain an intact identity and we're not lumped in with them".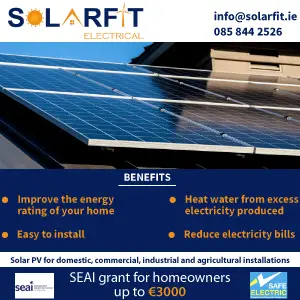 Sexton believed the result may have been influenced by the current pandemic. "I think for us having representatives closely linked could be a deciding factor, that link right into the heart of the country would be tremendous for Clare, we might not get a Minister out of it but we can sure as hell get a Minister's ear somewhere. That could be one factor, as for how everybody else voted, I think this crisis has driven a lot of people into uncharted waters. Seeing people work together now is better than seeing people come apart. We've seen here what co-operation can do between parties and what work needs to be done. That could be a huge factor because we're living in madness almost. No other living generation has seen the like of this so that was a driving factor as well as trying to get the best amount of promotion that we can for Co Clare".