*David Tubridy celebrates scoring for Clare in a 2016 qualifier win vs Roscommon. PHOTO: ©INPHO/Donall Farmer
As far as recent meetings between Clare and Kerry, Saturday's six point defeat wasn't the Banner's worst nor the best but manager Colm Collins was left confident his side would mount a successful run in the All-Ireland qualifiers.
Early chances went a begging on Clare's behalf with a seventeen minute wait until they registered their opening score of the Munster semi-final. Collins felt it was missed scores that proved to be the main reason they failed to cause an upset.
"I thought in the first half we shot from crazy places, places that weren't even on at all and we missed a couple of easy chances that should have gone over, there was a tricky wind there I'll have to say that but your shooting has to be up against the top teams and it wasn't today".
He was quick to put his hand up and admit their tactic of delivering long ball to a two man full forward line of Darragh Bohannon and David Tubridy did not work as planned in the first half. Bohannon was substituted at half-time while Tubridy finished the game with three points to his name. "I thought the long ball into the full forward line did not work and when we started to run at them we got a lot of joy, it wasn't meant to be like that or a constant barrage of high balls, it was meant to be every so often but it tended to go high maybe it was because of the conditions but they came out in the second half and really stuck into them and showed what they are made of".
A goal would have helped to solve their problems but in the moments after defeat, the Cratloe clubman was satisfied with the second half fightback from his side that saw them outscore Kerry nine points to six.
"They showed great spirit in the second half and unfortunately the shooting boots weren't on, we missed a lot of easy chances and if it came down to a score you never know what might have happened. Very proud of the lads in the second half, I thought they gave us everything".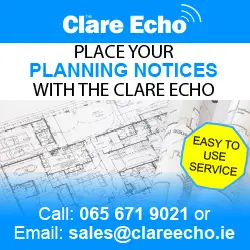 According to Colliins, the Clare panel would be told leaving Cusack Park, "The Munster championship is over but the championship is still there, we're a team that's well capable of doing well in the qualifiers and we've proven it before, we're looking forward to whoever we get in the draw".