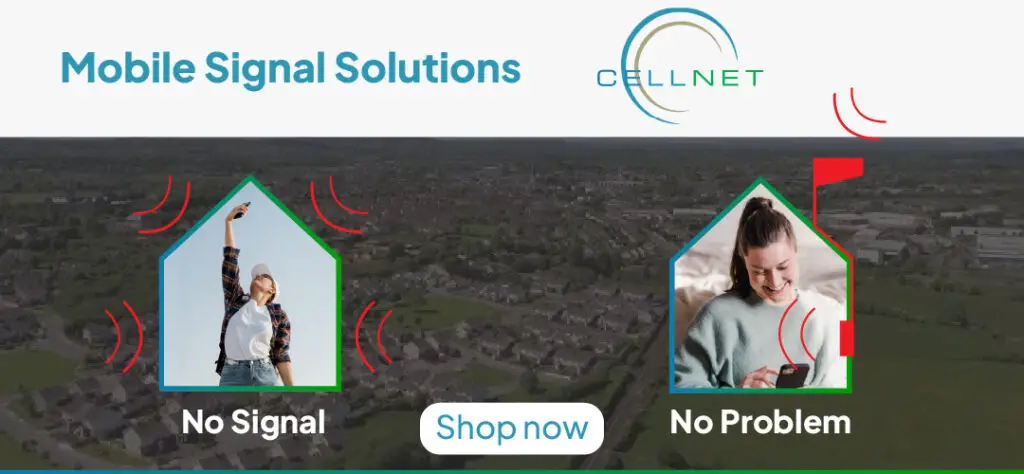 *Oisin O'Donnell falls to the ground. Photograph: Gerard O'Neill
Cork deservedly powered into a semi-final meeting with Limerick in a fortnight's time after emphatically seeing off Clare on Saturday afternoon.
Cork 1-24
Clare 2-13
Venue: Semple Stadium, Tipperary
The Rebels' superior physicality and tactical nouse on puck-outs at either end were crucial ingredients to the result, especially in the first and final quarters when outscoring the Banner by 1-18 to 2-05.
Donal Óg Cusack's tactical stamp was clearly imprinted on Cork's strategy as they withdrew their half-forward line for Clare's puck-outs to gobble up possession while also stifling any short options through incessant collective pressure as Clare consistently found it difficult to break the tackle.
That was particularly evident for the opening goal in the ninth minute as Aaron Shanahan's short puck-out to captain Adam Hogan led to the inspirational full-back being swarmed and subsequently blocked down by Colin Walsh who raced through to billow the net.
It meant that Cork would outscore their opponents by 1-7 to 0-1 in an eight minute blitz by the 11th minute and more pointedly did so through six different players to lead by 1-7 to 0-3.
Clare did successfully alter their gameplan accordingly to get right back into contention by the break at 1-10 to 1-08, sparked by a fortunate goal from a Jarlath Collins free from his own '65. However, while the Banner would maintain that charge on the restart and even saw a Killian O'Connor goal bound effort superbly denied by goalkeeper Brion Saunderson, two points would be as close as they would come to the Rebels by the two-thirds mark.
Backed by fresh legs from the bench including impressive cameos for Jack Leahy (0-4) and William Buckley (0-2), Cork again benefitted from Clare's fatigue to lay siege in the opposition half and raid for another 11 points for the remainder before an Oisin O'Donnell consolation goal from a 20 metre free put some realism on the final scoreline.
Overall, Cork's clinical edge up front reaped a handsome 1-18 from play through ten different scorers whereas in contrast the Banner only secured five points from play and more significantly, no player scored more than a single point.
That scoring spread differential tells its own story of how this match was decided as Clare's experienced pair Keith Smyth and Cillian McGroary were sorely missed both in physicality and in the former's case, scoring prowess. However, despite having six of last year's team still eligible (Aaron Shanahan, Jarlath Collins, Adam Hogan, Oisin Clune, Oisin O'Donnell, Killian O'Connor), Clare were always playing catch up against a Rebel side led by free taker Ben Cunningham, Alex Quirke, James Dwyer, Eoin Downey, Mark Howell, Ben O'Connor and impressive replacement Jack Leahy.
Jarlath Collins, Adam Hogan, Mark Delaney, Oisin O'Donnell, Ian MacNamara, Eoin Guilfoyle and substitute James Doherty did best for a battling Banner who true to form, never gave up but the tide was very much in Cork's favour following that blistering start.
With the wind at their backs, Jarlath Collins' brace of monster frees appeared to settle Clare into their stride but once play switched to the other end, Cork's iron grip from puck-outs quickly paid dividends. Ben Cunningham's unerring placed balls allied to the boost of Colin Walsh's goal catapulted the Rebels to a seven point cushion nearing the water break at 1-7 to 0-3.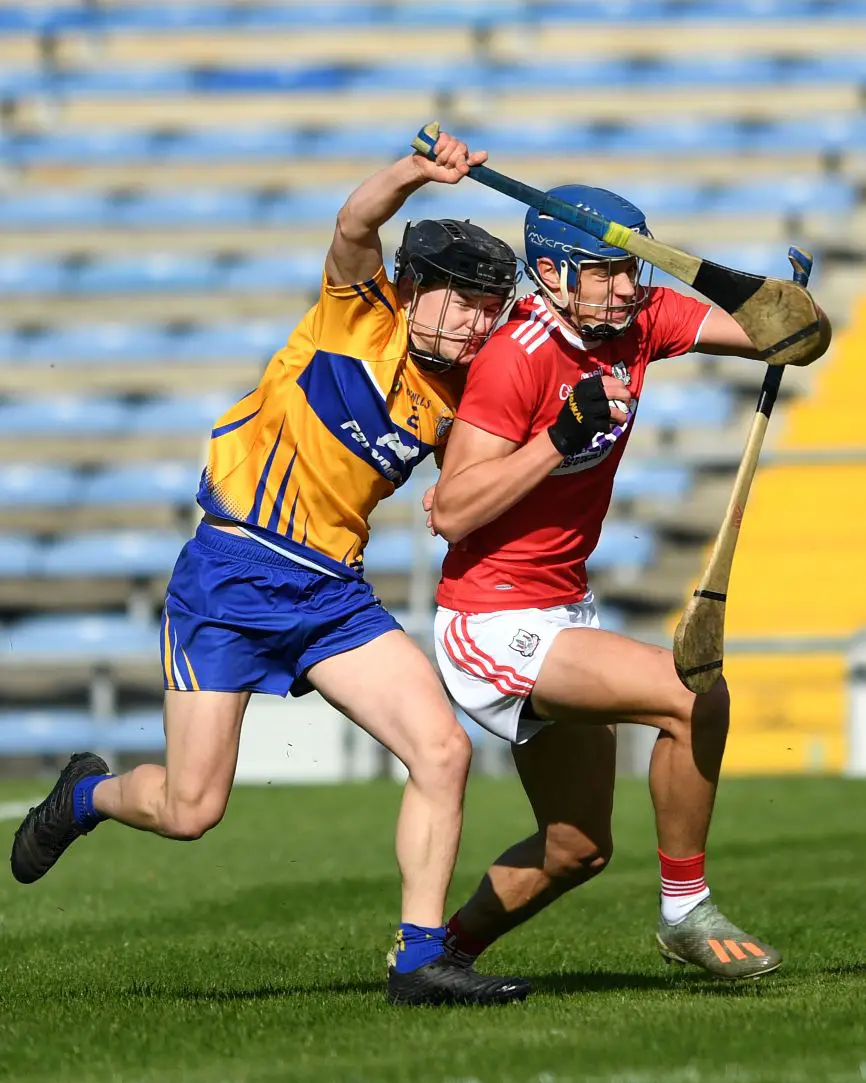 Clare did get a large dollop of fortune when Jarlath Collins' 80 metre free managed to bypass everyone including goalkeeper Saunderson in the 13th minute. And with an addition tactical reshuffle, the Banner would dominate the second quarter by 0-5 to 0-1 through Niall O'Farrell (2), Sean Rynne, Oisin O'Donnell and Eoin Guilfoyle to slash the deficit to just two by the interval at 1-10 to 1-08.
The decisive moment from a Clare perspective arrived only six minutes into the new half when Ian MacNamara's surging run picked out Killian O'Connor whose shot was expertly tipped away for a '65 by Saunderson. Placed balls from Collins (2) and O'Farrell did keep up the fight by the 40th minute at 1-13 to 1-11 but without a goal, it still seemed a tall order.
However, the final 20 minutes was completely overshadowed by Cork's scoring potency including six points for impactful substitutes Jack Leahy and William Buckley to run out flattering eight point victors and ultimately end Clare's championship challenge at the first hurdle.
Scorers for Cork: Ben Cunningham (0-9, 3f, 2'65, 1s/l); Jack Leahy (0-4); Colin Walsh (1-1); Brian Keating, Alex Quirke, William Buckley (0-2 each); Tadhg O'Connell, Eoin O'Leary, Mark Howell, Eoin Downey (0-1 each)
Scorers for Clare: Jarlath Collins (1-5, 1-4f, 1'65); Oisin O'Donnell (1-1, 1-0f); Niall O'Farrell (0-3f); Killian O'Connor, Sean Rynne, Eoin Guilfoyle, Josh Guyler (0-1 each)
Cork
1: Brion Saunderson (Midleton)
2: Shane Kingston (Ballinora)
3: Ciarmhac Smyth (Midleton)
4: Kevin Lyon (Ballygarvan)
6: Ben O'Connor (St. Finbarr's)
5: Eoin Downey (Glen Rovers) (Captain)
7: Michael Mullins (Whitechurch)
8: Brian Keating (Ballincollig)
9: James Dwyer (Ballincollig)
10: Alex Quirke (Midleton)
13: Ben Cunningham (St. Finbarr's)
12: Tadhg O'Connell (Ballincollig)
15: Eoin O'Leary (Glen Rovers)
11: Colin Walsh (Kanturk)
14: Mark Howell (Douglas)
Subs:
19: Darragh O'Sullivan (Ballinhassig) for Kingston (36)
21: Jack Leahy (Kiltha Óg) for O'Connell (39)
24: William Buckley (St. Finbarr's) for Mullins (46)
20: Diarmuid Healy (Lisgoold) for O'Leary (54)
Clare
1: Aaron Shanahan (Tulla)
4: Mark Delaney (Newmarket-on-Fergus)
3: Adam Hogan (Feakle) (Captain)
2: Marc O'Loughlin (Corofin)
7: Jarlath Collins (Éire Óg)
6: Ian MacNamara (Killanena)
5: Matthew Reidy (Shannon Gaels)
10: Liam Kavanagh (Éire Óg)
11: Oisin Clune (Feakle)
13: Niall O'Farrell (Broadford)
14: Eoin Guilfoyle (Clooney-Quin)
8: Oisin O'Donnell (Crusheen)
12: Patrick Crotty (Scariff)
9: Killian O'Connor (Corofin)
15: Sean Rynne (Inagh-Kilnamona)
Subs:
20: James Doherty (Clarecastle) for Kavanagh (17, inj)
23: Josh Guyler (Inagh-Kilnamona) for Rynne (42)
19: Luke O'Halloran (Sixmilebridge) for Crotty (44)
21: Oran Cahill (Éire Óg) for Clune (50)
22: Keith Barry (Inagh-Kilnamona) for O'Connor (51)
Referee: John McCormack (Tipperary)