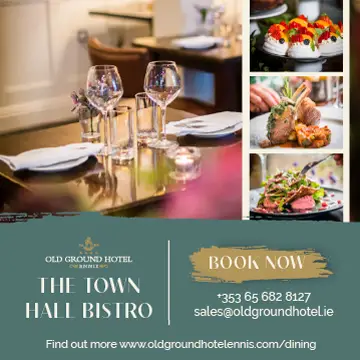 A ONCE IN A LIFETIME opportunity to sleep out in Thomond Park for a night has arisen – and it's all in the name of a good cause.
And for rugby fans it gets even better as participants will be invited on to the pitch for a place kick shoot out. The winner will take home a prize sponsored by the Clayton Hotel, Limerick.
Organisers are requesting your support for the annual Corporate Sleep Out in Thomond Park to raise much needed funds for Midwest Simon, to cover the cost of operating Foodbanks throughout the region.
The charity needs help to continue providing this service and is asking the public to help raise up to €2,500 at Thomond Park on Saturday, November 18.
A few places still available, call 085 8878130. Visit midwestsimon.ie for full details about the event.
Pictured above in Ennis is Jackie Bonfield, Duncan Casey, Cllr Mary Howard, Fr Ger Fitzgerald.