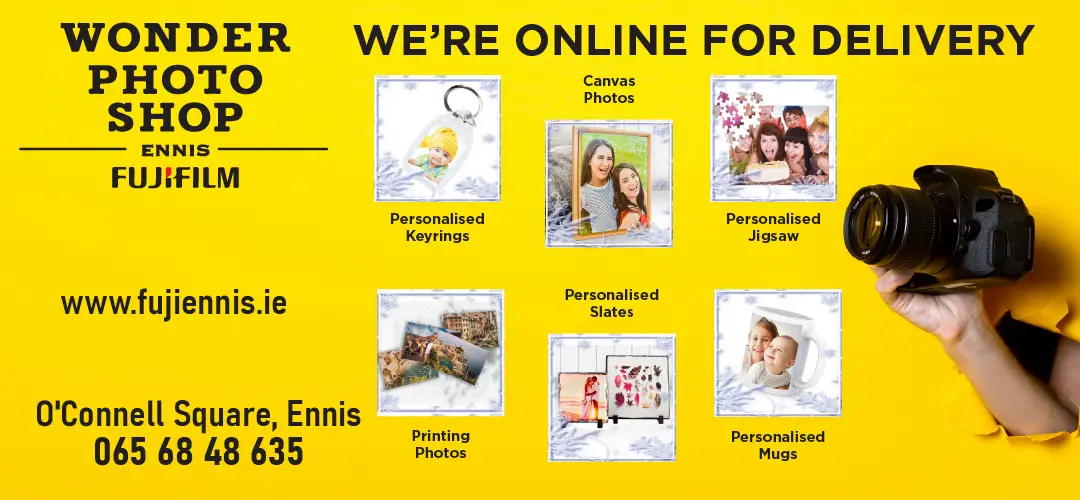 Further frustration has been voiced with the current health offering for Ireland's population in the Mid-West.
In the latest figures released from the Irish Nurses and Midwives Organisation (INMO), 70 patients were on trolleys at University Hospital Limerick (UHL) on Tuesday with a total of 456 in similar conditions across the country.
On Wednesday, UL Hospitals Group issued a statement appealing to the public not to present themselves to their emergency departments unless absolutely necessary, 232 patients attended the facility in the twenty four hours between 8am on Tuesday and Wednesday.
At Monday's meeting of Clare County Council, a joint motion from councillors Ann Norton, Ian Lynch, Cillian Murphy, Cathal Crowe, Bill Chambers, Johnny Flynn and Clare Colleran Molloy called on Minister for Health Simon Harris "to make an unannounced visit to Ennis and Limerick hospitals", they requested him to "immediately initiate work to reopen Ennis A&E on a 24 hour basis, Nenagh A&E, St. Johns A&E and the upgrading of Ennis Hospital to a model 3 hospital",
They sought a meeting with Harris along with TDs from Clare, Limerick and North Tipperary plus councillors in those areas "to discuss the future of the health service within the UL Hospitals group. The septet also appealed for "an urgent public meeting with members of the HSE Executive and Department of Health to explore ways in which the trolley crisis at UHL can be eased by looking at alternative ways to utilise the facilities in Ennis, Nenagh and St Johns Hospitals."
"We cannot keep this off the agenda. Hugely important that Ennis is seen to have proper facility, the people of Clare deserve better, I do believe there is a better service that can be deliver. Nobody should have to go to Limerick and be left on a trolley for days on end. Everytime the Minister does come to Limerick, the trolleys are hidden around the hospital," Cllr Norton stated. She felt numbers on trolleys should be dropping for the summer months, "we are in the worst health crisis across this country".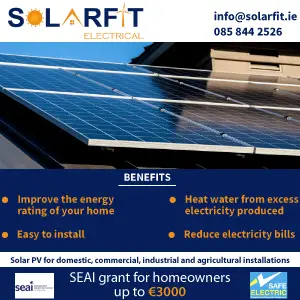 Fellow Independent, Ian Lynch was equally as disgusted. "It is disappointing that this has to come up in this Chamber again, I feel like we have to do the job of our TDs. UHL has completely failed, it's failing us, Limerick and Tipperary. People feel at risk being sent there, that's not a health service. None of the plans we talked about are being put in place".
According to Fianna Fáil's Cillian Murphy, "the policy around the hospital in Limerick has failed". The tourism consultant observed that the current population for Clare, Limerick and Tipperary was 400,070 with projections for an 18% growth, "If it is failing now, it is only going to get worse".
Recalling his election as Cathaoirleach in June, Cathal Crowe revealed a dampener was put on the celebrations as someone close to him was admitted to UHL, "They ended up on trolley, a day later admitted to ward and had to wait five days for the specialist". "It is now two years since the new €25m Emergency Department opened in UHL, it looks beautiful but you don't see the chaos until someone puts a trolley through the opening doors and they swing open".
Crowe insisted Ennis was not the only Clare solution to the overcrowding. He mentioned a previous mental health facility in Parteen that is owned by the HSE "is lying idle" and "would be a perfect step down facility". His suggestion was backed up by Cllr Michael Begley who estimated there were forty beds available there.
"It is obvious that day to day provision of services at UHL is failing," Cllr Johnny Flynn declared. "In the event of a major emergency, I don't believe the region can respond," he warned.
"Minister Harris promised us the situation in UHL would improve within weeks, I don't think that has happened. It is chaotic inside there at weekends and is degrading for people especially elderly ladies who have to get off their trolley to go to the toilet not such an easy thing and sometimes the trolley is gone by the time they get back," Cllr PJ Ryan commented.
Nine councillors had remained in the Council Chamber for the motion which in itself was worrying as Cllr Gerry Flynn pointed out. "You analyse a Centre of Excellence by all of it's parts not some. The sooner Fianna Fáil withdraw from the Confidence and Supply the better because it's a sham, we have no opposition. I know leading up to the local elections I was accused of not supporting health care, a member of the Clare PPN is sitting behind me, I was at a meeting in Shannon where they tried to bully me into signing something which would achieve nothing. There is a lot wrong. People legislating for health haven't a clue what it's like to queue for health care".
His comments on bullying were refuted by Cllr Crowe who attended the same hustings in Shannon. "I wasn't bullied into signing that pledge, I did so at my own free will. That same group are not bullies, they are activists, it's democracy in action".