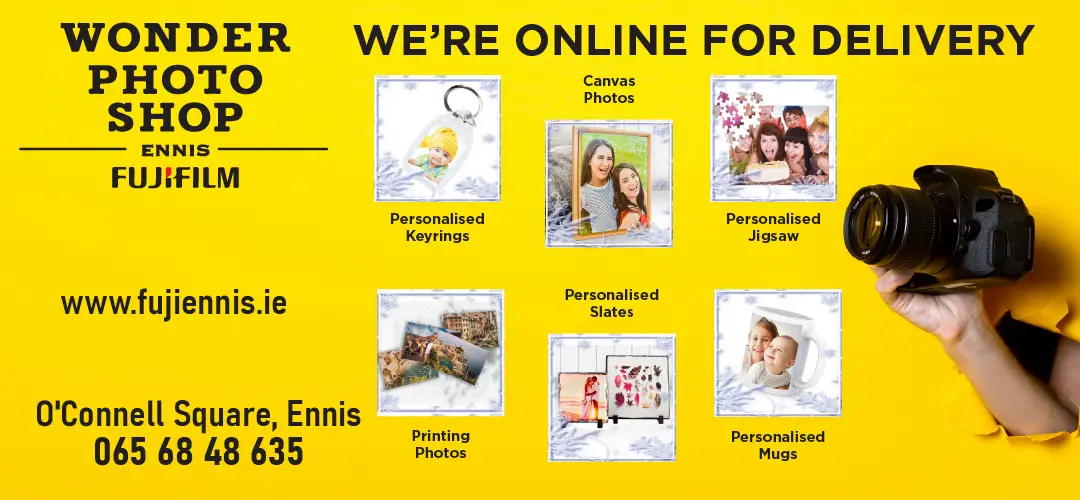 MORE than 600 wedding ceremonies were celebrated last year across County Clare. However as we arrive into the early summer of 2020, the usual hive of activity and excitement surrounding churches, sun-filled hotel gardens and ballrooms has been replaced by empty buildings, uncertainty and confusion. We are now in what is traditionally known as wedding season, however the outlook for 2020 has now become very different.
Hotels and wedding planners are in a scramble to accomodate couples while the guessing game for weddings beyond June continues in the midst of the Covid-19 crisis. In the pretty beachside village of Spanish Point, this year was shaping up to be the most successful year ever for the Armada Hotel, one of the county's premiere wedding destinations.
Popular hotelier John Burke says it's now time for hotels to be a stabilising presence in the lives of couples facing into uncertain times, adding that – pending Leo Varadkar's next announcement on Government measures – he is hopeful that weddings set for July and August can go ahead with social distancing measures in place.
The Miltown Malbay native tells The Clare Echo that all weddings up until the end of May have been given a new date, while clients due to marry in June are currently being accommodated. "We're still waiting for the next level of announcements. Will weddings happen for July and August? At the minute, we're optimistic it will happen with any restrictions and social distancing measures there might be in place. We can still deliver a good wedding experience we believe. But if the restrictions are too extensive, just like our couples we know there will have to be more movement of weddings from this year into next year.
"The main thing is, we know this is an extremely stressful time for our couples and we need to be part of the solution here and not part of the problem so we need to be on hand, be honest and open.
"Whatever we're really thinking about we need to communicate that with our couples, whether we're optimistic or not optimistic, where we see challenges in delivering with restrictions and then empower the couples to make the decision themselves unless there's a forced decision that these events can't happen.
Mr Burke admits the logistical effort involved in the large-scale shifting of wedding dates is "huge" and as such, the Armada has two wedding coordinators working round the clock from home in a bid to make this a seamless experience for the customer.
"We're communicating with our couples on a weekly or fortnightly basis, giving them updates. It's a hugely emotive time for wedding couples and it's a hugely emotive time for us, it's our bread and butter and has been for a long period of time.
"Every wedding that's on for the year is on my phone with the details of the wedding. So every Saturday, every Friday, every Thursday at this time of the year that pops up, and honestly it's like a little bit of a dagger into the heart when you see that and realise you're coming out to an empty hotel but whatever pain we're feeling, we know that it's a hell of a lot more for the couples.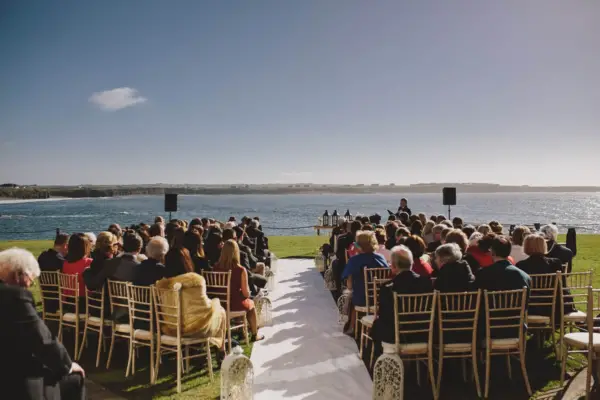 "It's a hugely important time in their life and it's up in turmoil and look, while we're optimistic the weddings will happen later in the year we're not certain and neither are our wedding couples and therefor there's that underlying anxiety every day and every week. Our big objective of the hotel is to be the stabilising factor that we're always there, ready to answer the calls. If a couple feels unsettled and wants to move, we do everything we can to accommodate. It's just part of our job that we've never had to deal with before and one we'll adapt to now."
When questioned about Irish weddings at Monday's press briefing at the Department of Health, Chief Medical Officer, Dr Tony Holohan stated, "We will give appropriate and clear advice to all those things at the right time".