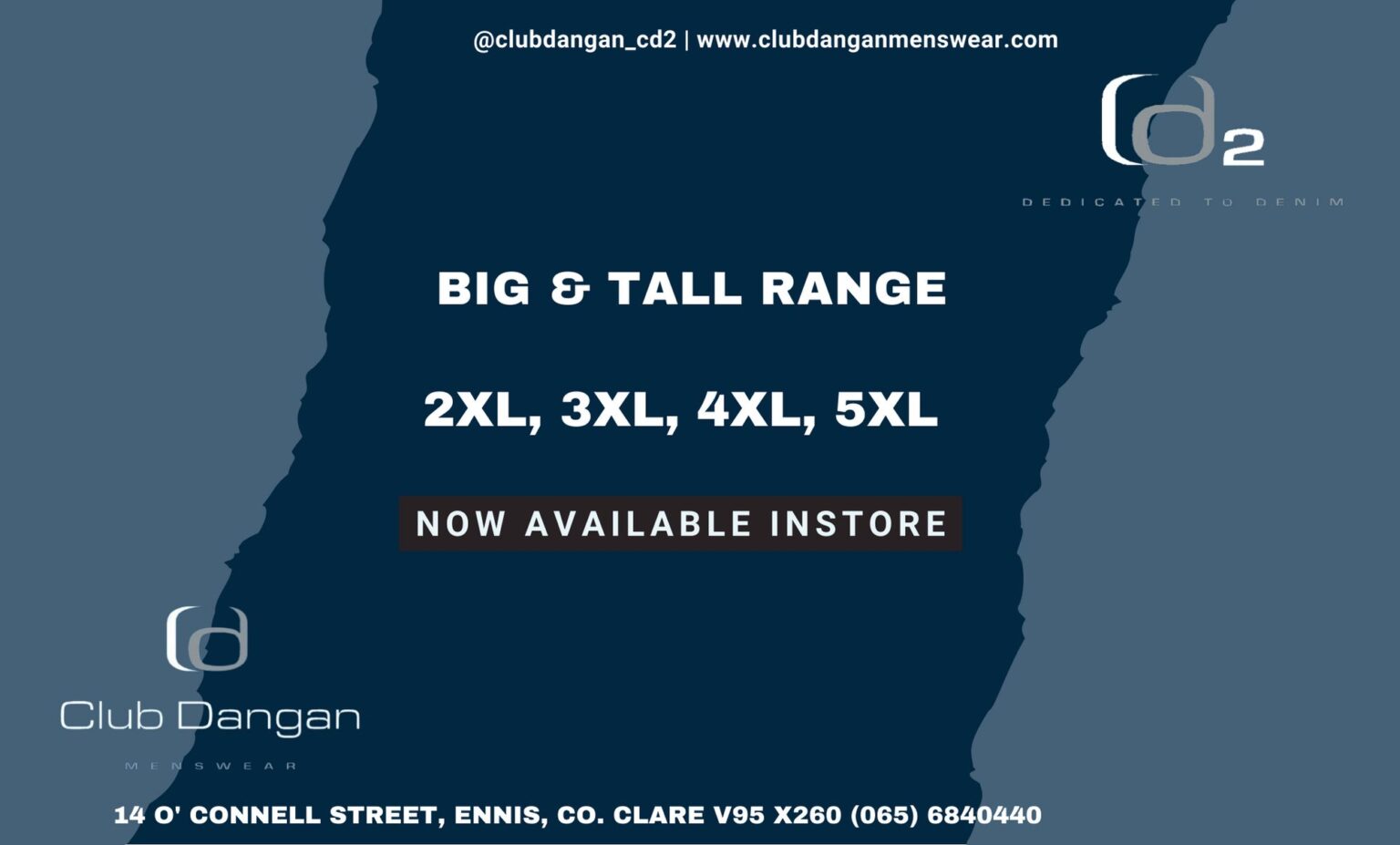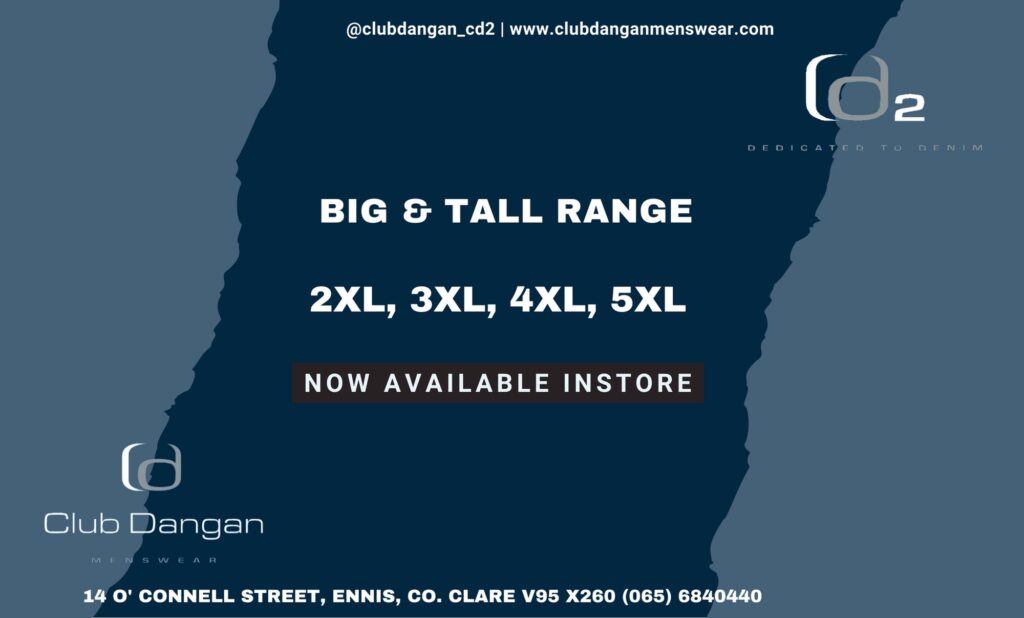 'It's In Your Nature' is the main theme of Heritage Week 2017 with a record 102 events taking place around County Clare from 19 August to 27 August.
The 15th annual celebration of County Clare's built, natural and cultural heritage is being coordinated locally by Clare County Council and The Heritage Council, with support from Fáilte Ireland and the Department of Culture, Heritage and the Gaeltacht.
The annual initiative is Ireland's most popular cultural event and this year over 450,000 people nationwide are expected to participate in over 2,000 events aimed at encouraging people to take an interest in their local heritage.
Clare County Council has confirmed that local events taking place include lectures, field trips, film screenings, workshops, exhibitions historical re-enactments, and local history walks and talks.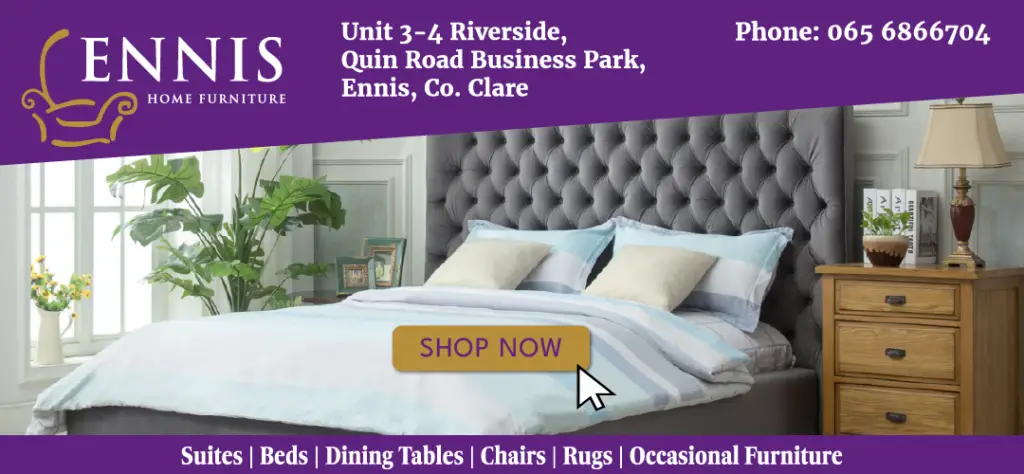 Among the events and activities is a talk and walk in Shannon on the Birds of the River Shannon and River Fergus Estuaries, a tour of The Toomeens cave system in Tulla, a presentation by Duncan Stewart at Irish Seed Savers in Scariff, a boat trip to meet Europe's largest resident group of bottlenose dolphins, 10km Guided Heritage Walk along the Clare Way, a presentation on the history of Doolin, a tour of Inchiquin House in Corofin, and a talk and tour of the Napoleonic Gun Battery on Scattery Island.
Cllr. Tom McNamara, Cathaoirleach of Clare County Council, said Heritage Week serves as a reminder to the people of Clare of the "wonderful heritage and history that surrounds them while it also introduces younger people to the wealth of local events, attractions and activities that both educate and entertain."
"A lot of work has gone into putting together a comprehensive programme of events for Heritage Week which is testament to the work being carried out by communities and individuals throughout Clare in promoting Clare's rich heritage," he added. "Clare County Council and the organisers of the various events should be commended for the central role they play in conserving and protecting our heritage for future generations."
Congella McGuire, Heritage Officer with Clare County Council, commented, "This year's Heritage Week programme offers a record 102 events which we hope will encourage the people of Clare to engage with the heritage of their county. In doing so, we hope to engender a greater sense of awareness and appreciation of Clare's built and natural heritage, as well as a greater understanding of our shared culture."
Meanwhile, the Heritage Council is once again hosting the National Heritage Week Awards recognising the work of event organisers and volunteers taking part during Heritage Week 2017. The closing date for entries is Friday 15 September 2017 and entry is free. Recipients will be honoured at a Heritage Council Awards Day. Visit www.heritageweek.ie or contact 1850-200878 for more.
Heritage Week is part of European Heritage Days, a joint initiative of the Council of Europe and the European Union.
PROGRAMME OF EVENTS BY AREA, HERITAGE WEEK 2017
WEST CLARE
All Week:
Loop Head Heritage Trail Free Audio Guide – Discover the stories of the Loop Head Peninsula and the Wild Atlantic Way with a Free Audio Guide, 9.30 a.m. – 5.00 p.m. (www.abartaheritage.ie/product/loophead / info@abartaheritage.ie / T: (052) 6189468)
Dolphinwatch, Carrigaholt – Meet Europe's largest resident group of bottlenose dolphins, pelagic seabirds, seals and feral goats, 9.00 a.m. – 6.00 p.m. (www.dolphinwatch.ie / info@dolphinwatch.ie / T: (065) 9058156)
OPW Scattery Island Visitor Centre – Free Daily Tours of Scattery Island, 1.00 p.m. – 5.00 p.m. (www.heritageireland.ie / (087) 9958427)
Vandeleur Walled Garden, Kilrush – Butterfly Hunt, 10.00 a.m. – 4.30 p.m. (www.vandeleurwalledgarden.ie / info@vandeleurwalledgarden.ie / T: (065) 9051760)
Saturday 19 August
Rocky Shore Safari – Ross Beach, Loophead, 11.00 a.m. – 1.00 p.m. (www.carmeltmadigan.com / ctmadigan@eircom.net / (086) 8197726)
The Merchant's House and Store Tours – The Market Square, Kilrush, 1.00 p.m. 3.00 p.m. (pg30kensington@gmail.com / (087) 6831587 / www.gleesonskilrush.ie)
The Fenian Rising 1867-2017 Re-enactment – Five Pilots memorial, Kilbaha, 2.00 p.m. – 6.00 p.m. (kilrushhistoricalsociety@gmail.com / www.kdhs.ie / (083) 3721751)
Sunday 20 August
Saturday 26 August
Miltown and Quilty from the Air – Oidhreacht an Chláir, Aras OaC, Flag Road, Miltown Malbay, 8.30 p.m. – 10.30 p.m. (eolas@oac.ie / (065) 7085785 / www.facebook.com/oacclare)
Scattery Island's Gun Battery (walk and talk led by Historian and Labasheeda native Stephen McDonagh) – Scattery Island, Kilrush, 1.00 p.m. – 4.30 p.m. (scatteryisland@opw.ie / (085) 2505512 / www.heritageireland.ie/scatteryisland)
Whale Watch Ireland 2017 – Loop Head Lighthouse, Loop Head Peninsula, 2.00 p.m. – 5.00 p.m. (simon.berrow@iwdg.ie / (086) 8545450 / www.iwdg.ie)
Sunday 27 August
Open Day at Loop Head Lightkeeper's House, 10.00 a.m. – 4.00 p.m. (caroline@irishlandmark.com / (01) 6704733 / www.irishlandmark.com)
NORTH CLARE
Saturday 19 August
Water, Life of Lisdoonvarna – Talk on the local waterways and how community can look after it, 11.00 a.m. – 1.00 p.m. (www.facebook.com/LisdoonvarnaHeritageWeek / lisdoonvarnaheritageweek@gmail.com / (089) 4798417)
Spa Wells Pump 150yrs – Celebrating the first pump at the Spa Wells 150 years ago, 11.00 a.m. – 4.00 p.m. (www.facebook.com/LisdoonvarnaHeritageWeek / lisdoonvarnaheritageweek@gmail.com / (089) 4798417)
Sunday 20 August
Spa Wells Pump 150yrs – Celebrating the first pump at the Spa Wells 150 years ago, 11.00 a.m. – 4.00 p.m. (www.facebook.com/LisdoonvarnaHeritageWeek / lisdoonvarnaheritageweek@gmail.com / (089) 4798417)
Wild Food Forage with Oonagh – Spa Wells, Lisdoonvarna, 11.00 a.m. – 1.00 p.m. (www.facebook.com/LisdoonvarnaHeritageWeek / lisdoonvarnaheritageweek@gmail.com / (089) 4798417)
Smoked Salmon & Burren Beer Tasting – Burren Smokehouse & Burren Storehouse, Lisdoonvarna, 1.00 p.m. – 2.30 p.m. (info@burrensmokehouse.ie / (065) 7074432 / www.burrensmokehouse.ie)
Monday 21 August
Exploring the Wildlife – Spa Wells, Lisdoonvarna, 11.00 a.m. – midday (lisdoonvarnaheritageweek@gmail.com / (089) 4798417 / www.facebook.com/LisdoonvarnaHeritageWeek)
Art Attack Sustainable Lisdoonvarna – The Spa Wells, 2.00 p.m. – 4.00 p.m. (lisdoonvarnaheritageweek@gmail.com / (089) 4798417 / www.facebook.com/LisdoonvarnaHeritageWeek)
Louis Haugh: Historical Photography, The Courthouse Gallery and Studios, Ennistymon, 7.30 p.m. – 9.30 p.m. (info@thecourthousegallery.com / (065) 7071360 / www.thecourthousegallery.com)
Sustainable Town Planting Plan – Spa Wells, Lisdoonvarna, midday – 1.00 p.m. (lisdoonvarnaheritageweek@gmail.com / (089) 4798417 / www.facebook.com/LisdoonvarnaHeritageWeek)
Tuesday 22 August
Wild Herb Hunt led by Herbalist Lisa Guinan, Spa Wells, Lisdoonvarna (11.00 a.m. – 1.00 p.m.)
The Story of Fanore, Patsy Carrucan tells stories of the Heritage of Fanore, 2.00 p.m. – 3.30 p.m. (edoyle@clarecoco.ie / 087 900 8031 / www.burrengeopark.ie)
Cyanotype Workshop (all ages) – discover the magic of photography at The Courthouse Gallery & Studios, Ennistymon, 2.30 p.m. – 5.00 p.m. (info@thecourthousegallery.com / (065) 7071630)
Art Attack Sustainable Lisdoonvarna – The Spa Wells, Lisdoonvarna, 2.00 p.m. – 4.00 p.m. (lisdoonvarnaheritageweek@gmail.com / (089) 4798417)
Wednesday 23 August
How Water Made Lisdoonvarna with Dr Eamon Doyle, geologist with Burren & Cliffs of Moher Geopark – The Spa Wells, Lisdoonvarna, 11.00 a.m. – midday (lisdoonvarnaheritageweek@gmail.com / (089) 4798417 / www.facebook.com/LisdoonvarnaHeritageWeek)
The Field Monuments of Dysert O'Dea – A talk and walk hosted by Risteard UaCroinin, Clare Architectural Conservation Officer, 7.30 p.m. – 9.00 p.m. (ruacroinin@clarecoco.ie / (087) 2905122)
Burren Wild Child Rockyshore, Flaggy Shore Layby, midday to 2.00 p.m. (info@burrenbeo.com / 091638096 / www.burrenbeo.com)
Wet Plate Collodion / Louis Haugh – he Courthouse Gallery & Studios, Ennistymon, 1.30 p.m. to 4.30 p.m. (info@thecourthousegallery.com / (065) 7071630 / www.thecourthousegallery.com)
Hedgerow Medicine, Newquay Beach – 2km walk looking at foraging for health in our hedgerows, 2.00 p.m. – 3.30 p.m. (info@burrenbeo.com / (091) 638096 / www.burrenbeo.com)
Nature Walk: Talk and Play – Spa Wells, Lisdoonvarna, 2.00 p.m. – 4.00 p.m. (lisdoonvarnaheritageweek@gmail.com / (089) 4798417 / www.facebook.com/LisdoonvarnaHeritageWeek)
Thursday 24 August
Friday 25 August
Flora, Fauna & Folklore – Guided walk in Kilshanny, 11.00 a.m. – 2.30 p.m. (kilshannyhouse@gmail.com / (065) 7071660 / www.kilshannyhouse.ie)
The Tara Brooch, a talk by Professor Mark Hennesy from Trinity College Dublin – The Celtic T Shirt Shop, Lahinch, 3.00 p.m. – 5.00 p.m. (celtic.lahinch@gmail.com / (065) 7081564 / www.celtictshirts.ie)
Nature Walk: Talk and Play – Spa Wells, Lisdoonvarna, 11.00 a.m. – 1.00 p.m. (lisdoonvarnaheritageweek@gmail.com / (089) 4798417 / www.facebook.com/LisdoonvarnaHeritageWeek)
Saturday 26 August
Sunday 27 August
Open Day at Inchiquin House, Corofin – 10.00 a.m. – 4.00 p.m. (caroline@irishlandmark.com / (01) 6704733 / www.irishlandmark.com)
SHANNON & ENVIRONS
Sunday 20 August
Ballysheen Townland Walk – Meet at Sixmilebridge Church, midday – 2.30 p.m. (jamaica@iol.ie / (087) 248 7452)
Tuesday 22 August
Meitheal Dúchas.ie/Logainm.ie, Seán Lemass Public Library, Shannon, 12.15 p.m. – 1.00 p.m. (mailbox@clarelibrary.ie / www.duchas.ie/en/meitheal / (061) 364266)
Meitheal Dúchas.ie/Logainm.ie, Kilfinaghty Public Library, Sixmilebridge, 2.15 p.m. – 3.00 p.m. (mailbox@clarelibrary.ie / www.duchas.ie/en/meitheal / (061) 369678)
Wednesday 23 August
Annual Bat Talk & Walk – Inn at Dromoland, Newmarket on Fergus, 7.30 p.m. – 9.30 p.m. (clare.antaisce@gmail.com / (086) 3497946)
Connecting to our Natural Heritage, Readings from Irish poetry and prose – Health & Wellness Centre, Carrigoran, 2.00 p.m. – 3.30 p.m. (ealth@carrigoranhouse.ie / 061476434)
Friday 25 August
Birds of the River Shannon & River Fergus Estuaries Special Protection Area – Sean Lemass Public Library, Shannon Town Centre, 7.00 p.m. – 8.30 p.m. (cmcguire@clarecoco.ie / (065) 6846408)
Sunday 27 August
Mooghaun Heritage Day 2017 – Mooghaun Hillfort, Newmarket on Fergus, 2.00 p.m. – 4.00 p.m. (tracey.daly@obair.org / (061) 368030 / www.obair.org)
EAST CLARE
Wednesday 23 August
History Talk & Fundraising Concert – St. Cronan's 10th Century Church, Tuamgraney, 8.00 p.m. – 9.30 p.m. (vjamieson@eircom.net / (087) 4336061)
Thursday 24 August
The O'Molonys of Kiltannon – Upstairs Meeting Room, Tulla Courthouse, 8.00 p.m. – 10.00 p.m. (tulla@irelandxo.com / (087) 9771385 / www.irelandxo.com/ireland/clare/tulla-clare/events)
The Workhouses of the Region lecture by Steve Dolan of the Irish Workhouse Centre in Portumna – Scariff Library, midday to 1.00 p.m. (info@irishworkhousecentre.ie, (090)9759200 / www.irishworkhousecentre.ie)
Friday 25 August
Kiltannon Caves – Tour of the Toomeens cave system of Tulla, 2.30 p.m. – 4.00 p.m. (www.kiltannoncaves.com)
Cuimhneach an Chláir Talk – Tulla Courthouse, 8.00 p.m. – 10.00 p.m. (tulla@irelandxo.com / (087) 9771385 / www.irelandxo.com/ireland/clare/tulla-clare/events)
Saturday 26 August
Kiltannon Caves – Tour of the Toomeens cave system of Tulla, 2.30 p.m. – 4.00 p.m. (www.kiltannoncaves.com)
Getting Started on Genealogy – Upstairs Meeting Room, Tulla Courthouse, 10.00 a.m.-midday (tulla@irelandxo.com / (087) 9771385 / www.irelandxo.com/ireland/clare/tulla-clare/events)
Bird Walk (led by Philip Brennan, ornithologist) – The Stables, Tulla, 2.00 p.m. – 4.00 p.m. (Tulla@irelandxo.com / (087) 9771385 / www.irelandxo.com/Ireland/clare/tulla-clare/events
Facebook.com/groups/1415198652095715)
Sunday 27 August
Kiltannon Caves – Tour of the Toomeens cave system of Tulla, 2.30 p.m. – 4.00 p.m. (www.kiltannoncaves.com)
The Great Irish Garden (guest speaker Duncan Stewart and demonstrations) – Irish Seed Savers, Capparoe, Scariff, 11.00 a.m. – 5.00 p.m. (info@irishseedsavers.ie / (061) 921866 / www.irishseedsavers.ie)
Mass Rock Celebration at Loughaun Mountain, Tulla – 2.00 p.m. – 3.00 p.m. (tulla@irelandxo.com / (087) 9771385 / www.irelandxo.com/ireland/clare/tulla-clare/events)
ENNIS & ENVIRONS
Saturday 19 August
Guided 10-12km Heritage Walk, from Quin Community Hall along part of the Clare Way walking route, 2.00 p.m. – 4.30 p.m. (walks.ennis@eircom.net / www.clarewalks.com / (065) 6835912)
Sunday 20 August
Kings & Queens of Ennis Friary, 11.00 a.m. – midday (ennisfriary@opw.ie / (065) 6829100 / heritageireland.ie)
Guided Tour of Ennis Friary, 3.00 p.m. – 4.00 p.m. (www.ennisfriary@opw.ie / 065 6829100 / www.heritageireland.ie)
Monday 21 August
Laneways & Bow-ways of Ennis. Join Ennis Tidy Towns and local historian Larry Brennan, 7.00 p.m. – 9.00 p.m. (info@ennistidytowns.com / www.ennistidytowns.com)
Tuesday 22 August
Meitheal Dúchas.ie/Logainm.ie, De Valera Public Library, Ennis, 10.30 a.m. – 11.20 a.m. (mailbox@clarelibrary.ie / www.duchas.ie/en/meitheal / (065) 6846350)
Thursday 24 August
To the Water and the Wild – the biodiversity and heritage of the Quay area in Clarecastle, 6.30 p.m. – 8.30 p.m. (cartock@gmail.com / 087-9791955)
Friday 25 August
The Fanore School Case, a talk by Joe Queally – De Valera Public Library in Ennis, 6.30 p.m. – 8.00 p.m. (mailbox@clarelibrary.ie / (065) 6846353 / www.clarelibrary.ie)
Heritage in Film (Loophead Wetlands, Kilkishen Cultural Centre, Cuimhneamh an Chláir) – glór, 7.00 p.m. – 8.00 p.m. (cmcguire@clarecoco.ie / (065) 6846408)
Sunday 27 August
Guided Tour of Ennis Friary – 3.00 p.m. – 4.00 p.m. (ennisfriary@opw.ie / (065) 6829100 / www.heritageireland.ie)
Birds at Ennis Friary (with Rick Whelan from Birdwatch Ireland – 11.00 a.m. – midday (ennisfriary@opw.ie / (065) 6829100 / www.heritageireland.ie)