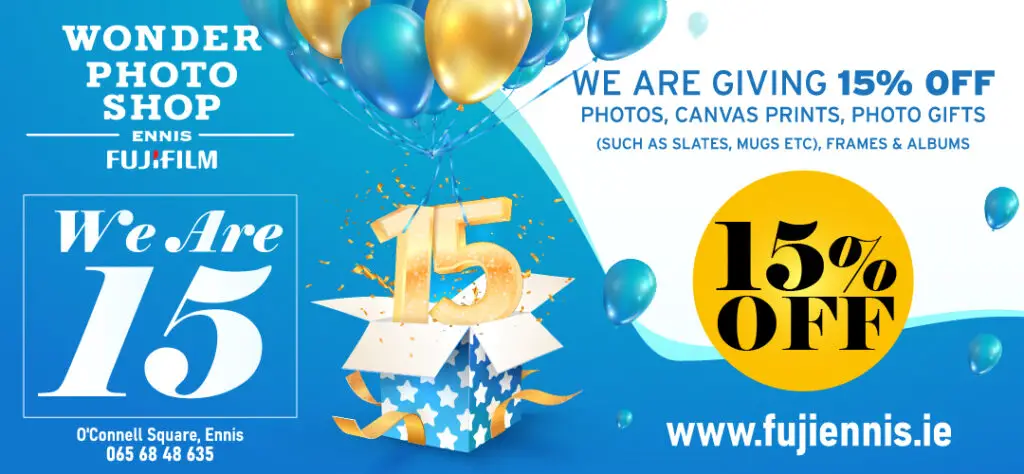 Ennis will host the first transnational event of the 2018-2020 Atlantic Youth Project this Monday (28 May) until Friday, 1 June.
It will see 106 students and 26 accompanying adults from Portugal, Spain, UK, France and Ireland take part in a week of activity designed to encourage young people to consider maritime industry and recreation as a career path.
Activities of the week include a visit to 'Wild Irish Seaweeds' Quilty to experience the harvesting and production of seaweed; Kayaking/sailing at ULAC Lough Derg; a trip aboard Doolin2Aran Ferries around the face of the Cliffs of Moher; surfing in Lahinch and a session with Mr Simon Berrow from the Irish Whale and Dolphin Group.
Students will get to showcase their culture to each other and receive a certificate of participation at a Celebration Evening on Friday. Awards will be presented for various skills and achievements. The objective of the Atlantic Youth Project is to encourage and develop the maritime culture of young Europeans, through the practise of water sports and maritime education at school.
With partners in Spain, Portugal, France, UK and Ireland (Clare County Council), the 'Atlantic Youth Project' will also contribute to the implementation of the Atlantic Maritime Strategy, through the development of a maritime culture among young people which in turn will encourage the upcoming generation to consider Maritime Sport/Recreation & Industry as a career path.
Anne Haugh, Director of Social Development, Clare County Council, explained that Clare has been selected to participate in the 'Atlantic Youth Project' due to its "ready access to sea and river waters surrounding the County, maritime heritage, existing maritime infrastructure for hosting project activities, and Clare County Council's lengthy track record of delivering education outreach programmes."
Tim Forde, Head of Recreation and Sport, Clare County Council, commented, "Clare County Council, during the lifetime of this project, will facilitate the involvement of a significant number of our second level school children with opportunities to participate in water sports in our county whilst also participating in organised maritime education opportunities that this EU project will pay for."