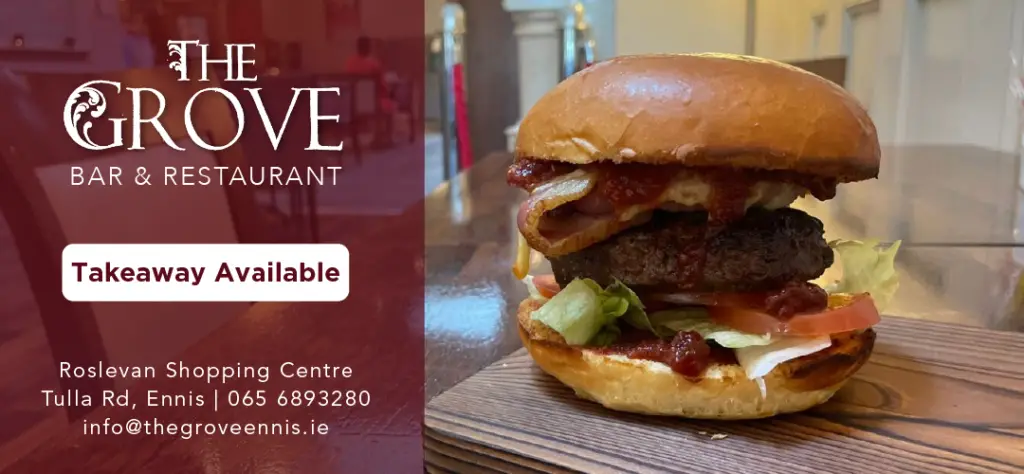 *Daniel Walsh goes to ground under pressure from Hugh McFadden. Photograph: Gerard O'Neill
CLARE'S SENIOR footballers didn't grasp the chance to bounce back in the All-Ireland series, Ger Keane analyses how the Banner's dropping confidence, pot-shots and Donegal's defensive structure came against them.
Confidence is Key:
Confidence can be a very fickle master and this was clearly evident as Clare and Donegal clashed in Round 1 of the Sam Maguire Cup in Cusack Park in a championship game that never really caught fire, if truth be told.
Clare started brightly and didn't appear to have any hangover from their Munster final defeat to Kerry. Pearse Lillis led the charge with Clare coming fast out of the traps and playing with good width and depth. After twenty minutes, the home side were mixing up the long and short ball quite well and were leading by 0-05 to 0-01 and playing with an air of confidence.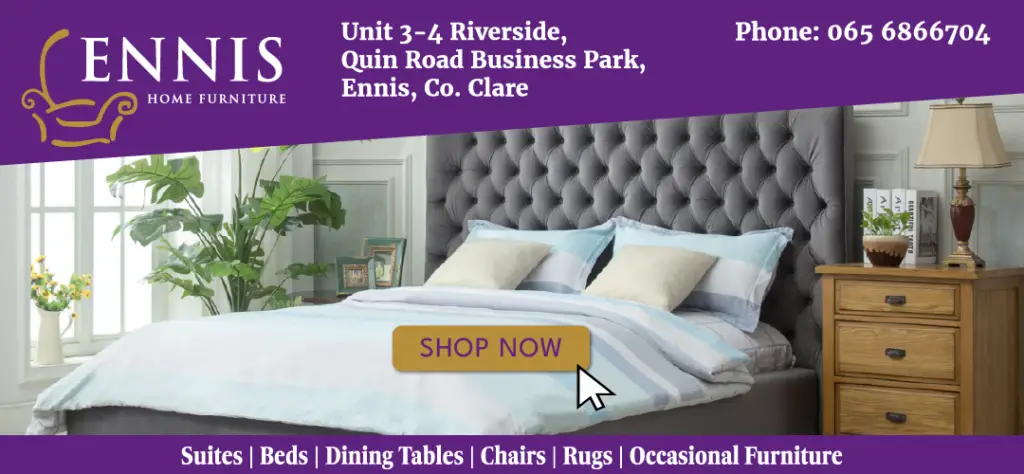 They were unfortunate not to be further ahead as Keelan Sexton was denied a gilt-edged goal opportunity by the impressive Donegal net-minder Shaun Patton who came swiftly off his line to smother the chance and avert the danger.
Donegal as this stage looked bereft of any confidence and had kicked six poor wides and had another two drop short into the grateful hands of Stephen Ryan.
Defensive Arm Wrestle:
This was always going to be a cagey affair as both teams had targeted the match as possibly their best chance of collecting points in what is one of the tougher groups of the four. With the teams evenly matched in a lot of areas it was always likely to be the team who kept their nerve the best would come out on top.
Clare although in control on the scoreboard in the first half were playing within themselves and before half-time a number of players started taking pot shots and taking wrong shooting options as their wides started to add up which kept Donegal in the contest.
Points from Oisin Gallagher and Eoghan Bán Gallagher and a clear cut Donegal goal chance which was fumbled just before the half time whistle signalled the potential danger the Tir Chonaill men possessed if they were left in the game as the sides went in 0-06 to 0-03 at the break.
The quality of football from both sides at this stage was quite conservative with a lot of the build-up play being measured and pedestrian at times. Both teams were well organised defensively, playing with a lot of men behind the ball and trying to counter-attack on the break.
This pattern continued for much of the second half but Donegal started the second half with renewed vigour with Oisin Gallen, Ciaran Thompson and their big men Caelan McGonagle and Hugh McFadden all very influential from open play and on the scoring charts, while many of Clare's key men were tied up by the tight marking and swarming Donegal defensive structure.
The game was still there for the taking around the sixtieth minute mark as both teams had missed chances and the sides were level at 8 points apiece with Donegal visibly growing in confidence and energy as the game wore on.
The Modern Goalkeeper:
Stephen Cluxton is rightly credited with revolutionising the goalkeeping position in recent times and Shaun Patton is one of his proteges. The Donegal keeper came into his own in the second half when the game went down to the wire.
In the first half the Clare forwards were prepared to back off of Patton's kickouts and he was content to give it to his corner backs who had to try and work the ball out of their defence, through traffic and under pressure. In the second half in particular, Patton started to go long and wide where Donegal got go-forward ball in advanced midfield and half forward positions which led to a number of scores.
His kickouts are so effective when he goes long as he has the ability to by-pass the forward press from the opposition and initiate an attack for his own team. Donegal were also starting to get more joy from breaking ball as the battle heated up around the middle third.
Patton had made a key save earlier in the game and at times he played as a sweeper in from of Keelan Sexton who got plenty of close attention all day from the Donegal rearguard.
Patton also made himself available on a number of occasions as a support player in a number of attacks illustrating the changing role of goalkeepers over the last number of years.
The Final Quarter:
As Donegal's confidence grew, Clare's seemed to drop in the final quarter. After the home side missed a few scorable shots the visitors came up the field and edged ahead for the first time in the game.
By now the Donegal forwards were moving well and despite Clare having numbers back Donegal were able to find pockets of space to get their shots off with relative ease. Clare were struggling to tie down the Donegal attackers especially their dangermen on the day, Oisin Gallen and Ciaran Thompson who both scored four points each from play and looked sharp.
Clare who have a number of players carrying long-term injuries looked to be tiring and lacking the necessary energy to push on in that final quarter as Donegal ran out comfortable winners by 0-14 to 0-09 in a game that was there for the taking for either side coming down the home stretch.
Clare will be disappointed with their scoring tally in particular and they will know that 9 points will not win many championship matches in Tier 1. In fairness to the management and team they stopped the goals chances that were being leaked in the Munster final but then the problems arose at the other end of the pitch this time around after previously scoring 15 points against Kerry.
Donegal had clearly targeted this game and had circled the wagons during the week when they declined to do their customary press conference ahead of the game. Once they got a foothold in the game their big game experience came to the fore but Clare will be left frustrated with their second half display in particular that saw them outscored by 11 points to 3, making it a disappointing day for players, management and supporters alike. They are now left with an uphill task as they face Monaghan in two weeks time before facing Derry in a neutral venue the week after that.
All these games are tough assignments against Ulster teams who are used to grinding out results in high profile games.
Clones Calling:
Clare will be eagerly watching Monaghan take on Derry next Saturday evening in Celtic Park. Monaghan created a shock earlier in the year in the Ulster championship quarter final by beating Tyrone with a last gasp Ryan O'Toole goal before being well beaten by Derry in the semi-final by 1-21 to 2-10.
Monaghan will only have a week's recovery before meeting Clare so it will be interesting to see how they approach next week's encounter with Derry. Will they go full throttle and try and defeat the Ulster champions or will they keep their powder dry and target their home game against Clare and their final game against Donegal.
Over the years Clare have a decent record against Monaghan in league encounters and Clare will not have any baggage coming up against them. They should have learned a lot about the Ulster style of football and this should stand to them the next day.
In all reality no-one apart from the squad and management and a few die hard supporters will gave them any chance of causing an upset but this will suit Clare as they will go into the match very much under the radar but will have to bring something a little bit different to the table if they want to cause a shock.
One of the biggest learning they will take from the Donegal game is that when they are on top they need to make hay on the scoreboard as this dominance will only last so long against teams in or close to the top ten.
Monaghan just about kept their Division 1 status again this year by the skin of their teeth. They are managed by former stalwart, Vinnie Corey and are still very dependent on players like Karl O' Connell who is 34 and Conor McManus who is 36. McManus might be slowing down a little but his experience, point taking abilities and free taking make him a formidable opponent.
Another modern goalkeeper who can hurt teams from open play and frees is Monaghan keeper, Rory Beggan. Beggan who plays outfield with his club team is comfortable going short or long with his goal kicks but like Patton he can by-pass midfield with his missile like restarts and this is something that Clare will need to be aware of. On the flip side Beggan has also been caught out of position a number of times this year and has been punished accordingly. Other players such as Conor McCarthy, Darren Hughes and Jack McCarron will all need watching.
Monaghan have bagged four goals in their two Ulster championship matches so far with their half back line being the launch pad for many of their attacks. Clare, in contrast have scored one goal in their four championship matches and they will know that they will have the net more regularly if they want to stay in the hunt for a top three finish in their group.
Circle the wagons:
Clare will need to circle the wagons over the next fortnight and the fact that the next match could be a knock out game will no doubt sharpen the minds. This game will be a different type of game to the Donegal one and Clare will need to be ready for all different types of scenarios.
It's a tall order to go up to Clones and get a result but if the players can get two good weeks of training behind them, steel themselves for the challenge that lies ahead and approach the game with confidence then they can upset the odds and put themselves back in the frame in Group 4.