An annual public awareness campaign aimed at reducing the level of gum litter across County Clare was launched in Sixmilebridge on Friday.
Councillor Michael Begley, Mayor of Clare, and Councillor Joe Cooney, Chair of the Physical Development SPC, were joined by members of Sixmilebridge Tidy Towns for the launch of the Gum Litter Taskforce's gum litter education campaign.
Research commissioned by the Gum Litter Taskforce (GLT) and conducted by Kantar Millward Brown during the 2017 campaign has demonstrated the campaign's positive effect on people's behaviour towards gum disposal. The latest results show 86% of people saying they dispose of their gum correctly, compared with just 54% in 2006 when the campaign began.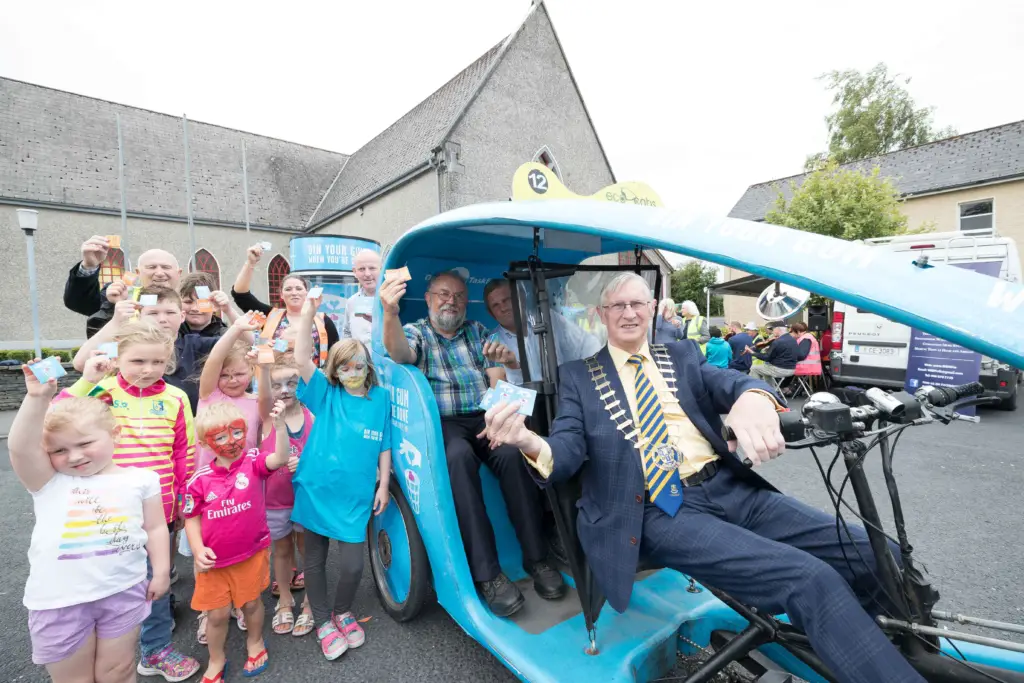 Speaking at the launch, Mayor Begley said "The Gum Litter Taskforce is a fantastic initiative for communities to get involved in. Each year, we see communities coming together with the common aim of reducing the level of littered gum within their respective localities. The campaign has achieved positive results to date in this regard, and I hope this year's campaign will continue to further build on those results".
Councillor Cooney added, "It is wonderful to see everyone in the community coming together to get behind this campaign. The GLT campaign brings together the community and local authorities with a common goal to fight gum litter."
Norah Murphy, Clare County Council's Community Warden in the Shannon Municipal District, commented, "The Gum Litter Taskforce has been successful to date in changing the public's behaviour by encouraging correct gum disposal through a targeted education awareness campaign and demonstrates the power of government and industry alliance in driving positive change. The latest report of the National Litter Monitoring Pollution System has shown that the percentage of chewing gum as a proportion of litter dropped to 8% in 2017 from 15% in 2016."