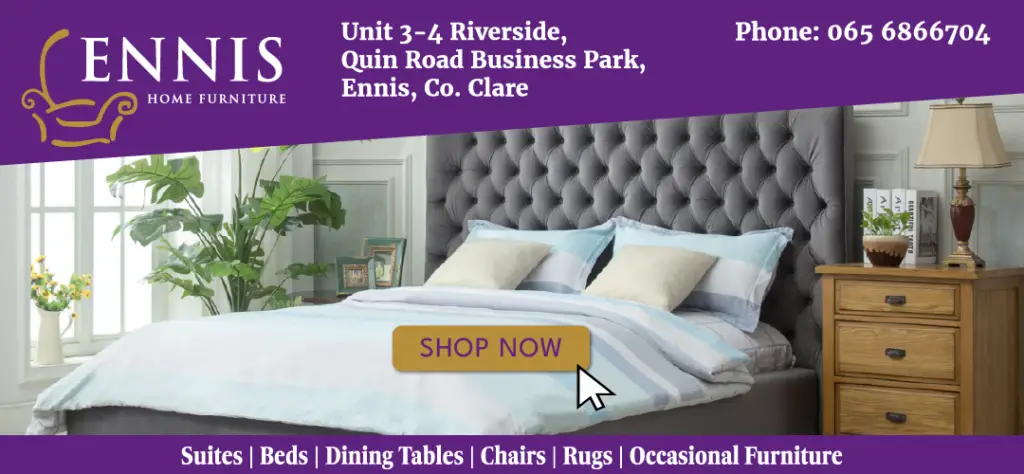 *Shannon Gaels midfielder Thomas Kelly. Photograph: Burren Eye Photography
A DELAY is to occur within the Clare intermediate football championship following a successful appeal by Shannon Gaels.
Only one of the semi-finals in the Clare IFC will take place this weekend with O'Currys left waiting following a decision by Clare GAA to instruct that a quarter-final replay be held between Kildysart and Shannon Gaels
Following a sudden death penalty shootout, Shannon Gaels exited at the quarter-finals losing in the most narrow of margins to neighbours Kildysart.
Word first emerged via The Clare Echo on Wednesday that Shannon Gaels were to lodge an appeal with Clare GAA when secretary of the club, David O'Connell confirmed they issued an objection over the amount of substitutes used by their opponents.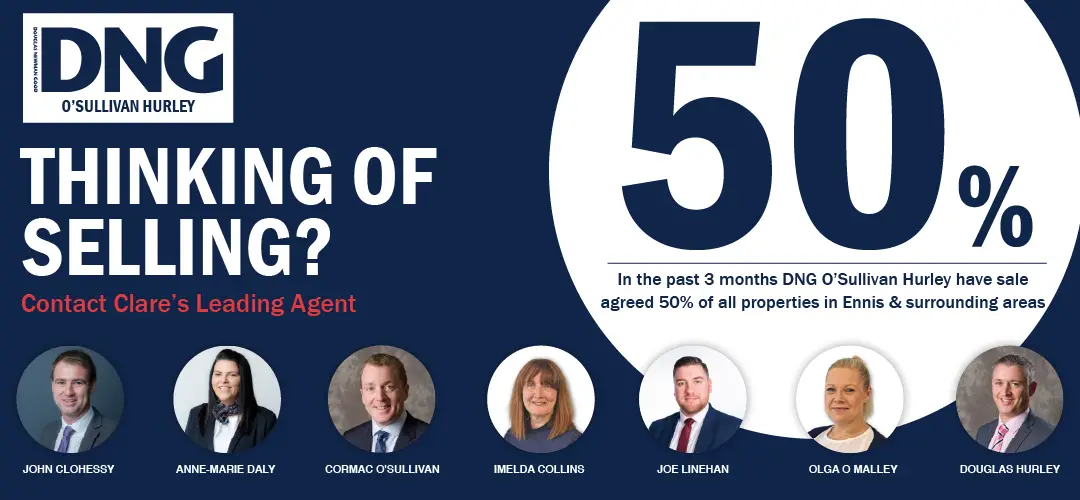 In their appeal, Shannon Gaels argued that Kildysart used six substitutes in extra time when only three are allowed. Two of these replacements, Rory McMahon and Conor Hassett ended up taking penalties and hitting the net for the winners who prevailed thanks to an Emmet McMahon penalty, his second of the shootout.
On Friday evening, Shannon Gaels' appeal was heard, so too was Kildysart's as they were entitled to give their version of events. Neither of the two clubs used video evidence when putting forward their respective cases.
Following a meeting of the CCCC of Clare GAA on Monday evening, it was decided by Clare GAA officials that a replay would need to be held to determine which of the two sides would qualify for the semi-finals. The Clare Echo understands that Clare GAA sought advice from a higher authority before reaching this decision.
Shannon Gaels in their appeal said that one substitute for Kildysart was used in normal time and a further six in extra time, they stated that they had video evidence to back up the claim. Referee Pat Keane of Lissycasey had seven substitute slips submitted with his match report.
A source of further disgruntlement between the two neighbouring Shannon Estuary clubs was the use of video. All clubs when videoing games must have permission from Clare GAA to do so, Kildysart said they had been granted permission from the Board but that their opponents had not.
The Clare Echo understands that Kildysart had put forward up to seven technical points in their counter-argument. They said Shannon Gaels had not submitted their team list correctly, commenting that it wasn't signed by the club secretary and that not all names of panellists were listed in Irish.
Kildysart could yet appeal the ruling issued regarding the replay. If they were to lose an appeal, they face the risk of being thrown out of the competition which would give Shannon Gaels an automatic passage to the last four.
Sources have said that the possibility of Kildysart losing an appeal will prompt last year's beaten finalists to fulfil the replayed fixture.