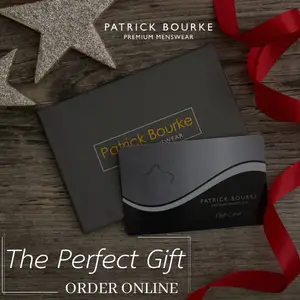 *The Tulla Pipe Band in Cusack Park on county final day. Photograph: Ruth Griffin
CLARE GAA is out of tune when it comes embracing the county's reputation as the home of traditional music.
A request is to be issued to the Association for them to utilise "local bands like Ennis Brass Band or the Tulla Pipe Band" to play the national anthem, Amhrán na bhFiann "before important home games".
It follows a proposal before Clare County Council from Cllr Mary Howard (FG), Cllr Alan O'Callaghan (FF) and Cllr Donna McGettigan (SF).
Earlier this year, some games in the National Hurling and Football Leagues featured Ruan's Denise Whelan singing Amhrán na bhFiann prior to throw-in.
Speaking at Monday's meeting, Cllr Howard offered assurances that she was "not lambasting the GAA, my colleagues thought I was having a dig at them" in reference to the involvement of her some party colleagues with the sporting body.
Anthony Daly's famous All-Ireland winning speech from 1995 of Clare loving its traditional music and its hurling was referenced by Cllr Howard. "I'm hugely proud of national anthem, I get emotional hearing it, it is a very important song to all of us, it gives a sense of place and of who we are. Back on May 15th, Clare were playing Limerick in a packed Cusack Park and a packed town, then we had the national anthem and it was played on some old tape".
She recalled that this also occurred for the meeting of Clare and Waterford in the Munster SHC in Ennis. "It started to grate with me, we come from the West of Ireland, every single school has a band that would love to go on the pitch before the match. It doesn't need to be a parade and it wouldn't cost a penny but think of the pride that would be there".
After being in Ennis on June 11th before the U15 hurling final between Cratloe and Clooney/Quin where "again there was the scratchy tape," the 2019 Ennis electoral area poll topper made the decision to table the motion.
"I'd say it was a gramophone because someone was above winding and it was scraping for three minutes," Cllr O'Callaghan remarked. "Town was packed for both games, there was a huge buzz with drinks before, during and after, to hear this yoke scraping and tearing was awful," the Kilmurry publican added. He pointed to the Artane Boys Band as an example of how musicians can be nurtured and felt a full Cusack Park would aid the growth of the county's young musicians. "Change the record and do something else," O'Callaghan added.
More respect is needed for the national anthem, Cllr McGettigan maintained. "It's our national sport, we sit together and play together so we should stand together and hear our national anthem played properly".
Disappointment was expressed by Cllr Joe Cooney (FG) with the debate. He said there is "a fantastic partnership" between the Council and Clare GAA which he felt was "strengthened" in recent years. "It is something we addressed during my term as Clare GAA Chairman, I am disappointed with some of the comments here this evening, to hear the comments and requesting Clare County Council to ask Clare GAA, couldn't they request or talk to the Executive of Clare GAA who are always willing to talk to people and improve standards".
Cooney said that the idea of bringing in a singer was put on the table during his five year term as Chairman and was set to be introduced before COVID-19. He said the Clare GAA Executive and current Chairman, Kieran Keating is "keen to improve things" and noted they had also attempted to have the anthem sung live before games. "Do we bring in bands at all times for playing finals. There is a cost involved," he asked the proposers of the motion who did not respond.
Criticism of the GAA was voiced by Cllr Gerry Flynn (IND), "The GAA was established by the people for the people, unfortunately the GAA are gone online with everything, people in my home town were turned away from matches because they couldn't produce the online admission slips". He commended the counties in Northern Ireland for having singers in place for games in the Ulster SFC.