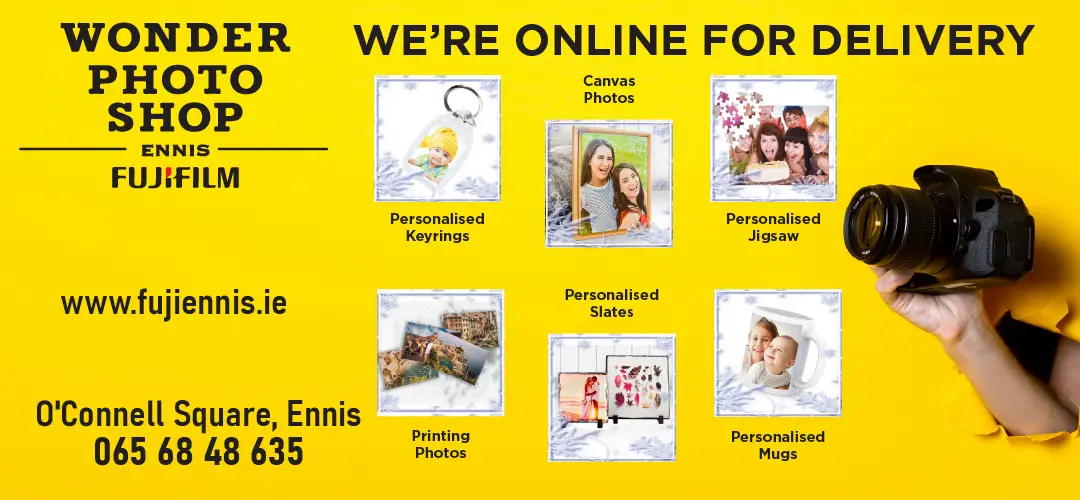 *Niall O'Connor. Photograph: Martin Connolly
Absence of a roadmap for the future of Clare GAA was voiced in a critique of the County Board by delegates at Tuesday's County Convention.
Establishment of an independent five person group to develop a five year strategic plan for Clare GAA formed a motion tabled by Éire Óg. The Ennis club wished that individuals from business and commercial interests "with a strong record of commitment and involvement in the GAA" would be selected.
Recommendations would be issued within six months for Clare GAA on finance, fundraising, optimisation of Caherlohan and key facilities, coaching, games development, governance, public relations, marketing and social media. A discussion on the recommendations would take place at the 2021 Convention, the motion read.
Speaking at Tuesday's Convention, Éire Óg's Niall O'Connor said that no voting should be held at next year's Convention until recommendations from the independent group were received. He referred to a recent open letter circulated to clubs across the country and the GAA's Governance Guidance in his address to delegates.
"It is my belief that Clare GAA is falling well behind guidelines. Clare supporters do not expect or demand football or hurling All-Irelands each year," he said in urging better structures to be implemented. "I fear Clare is at best standing still and at worst regressing. We need all clubs at this meeting to come together and demand Clare GAA immediately establish this committee".
O'Connor referred to the strides made in Limerick hurling over the past decade as an example to follow. "One cannot plan ahead without identifying where we have been going wrong and going right". He believed "at least" two more full-time coaching officers are needed in the county plus an athletic manager. "I am speaking about positive change tonight. We now need people to bring energy and electricity to what we do".
County Chairman, Joe Cooney informed the Éire Óg representative that he exceeded the four minutes allocated for proposers of a motion under standing orders. He insisted that coaches in the county "have done trojan work" and added, "it is important to appreciate what people are doing voluntarily".
Cooney continued, "It is almost definite a large fund will be coming to do upgrading work at Caherlohan which is badly needed. Our aim is to improve facilities, help coaches and help Clare GAA. That has been my aim for the last five years".
The outgoing Chairman told O'Connor that if he had names of people willing to draft the strategy to forward them to Clare GAA. He cautioned that "an awful lot of work" would be involved in the compilation of the statutory report and it may prove difficult to find individuals to complete it.
O'Connor queried if the motion would be voted on at the Convention and he was informed by Cooney that the standing orders were passed at the beginning of the meeting which detailed that motions requiring a vote would have to be returned to Clare GAA via 12pm on Wednesday, "maybe you weren't tuned in at the time," Cooney stated.
Rory Hickey stated he was "perplexed" no vote could take place. "It is not a slight on any volunteer. We want to bring Clare as far forward as Cork or Dublin and other counties that have passed us out," the Ennis man added. He questioned when the discussion on the results of a vote would be held and was informed the January County Board meeting would allow further views.