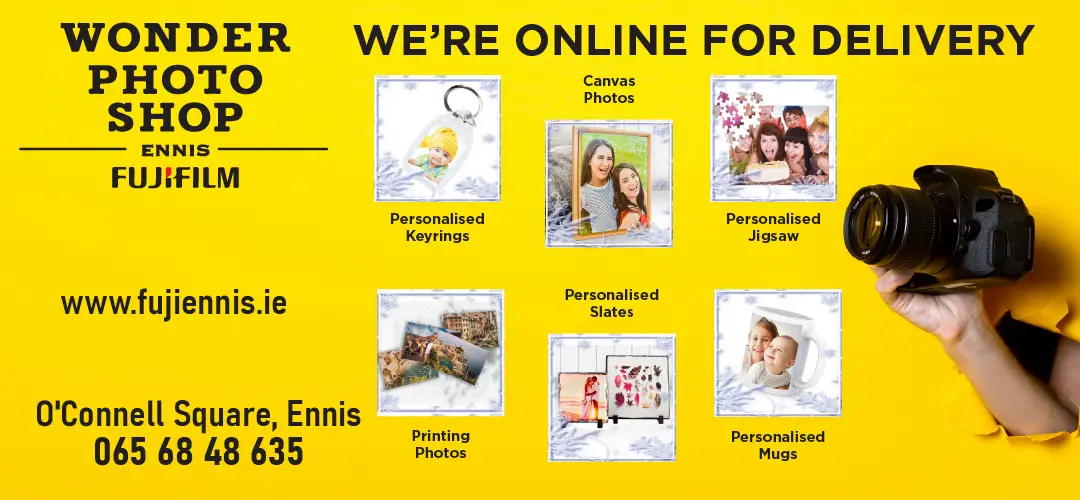 *Photograph: John Mangan
A Garda investigation into the sustained online abuse of Clare GAA officials has reached "an advanced stage".
Last November, Clare GAA contacted An Garda Síochána to commence an investigation surrounding the online abuse of county board officials, particularly long-serving secretary, Pat Fitzgerald.
"It is a fairly advanced stage, I've been talking to them in recent times, it is a slow process, far slower than I would have anticipated. I just wanted it to stop and I felt at the same time there was a lot of derogatory stuff," Fitzgerald told The Clare Echo on the progress of the investigation.
He added, "I believe myself that constructive criticism maybe a lot of it is destructive, within reason you have got to take it, when you get into a job like mine you have to take that, you don't enter a beauty contest. At the same time, when it goes beyond that and it is an aspect of bullying and harassment, I think everyone is entitled to fair play, it is being dealt with and I would like to leave it at that. It will come to a conclusion".
Fitzgerald is grateful to clubs who spoke out against the abuse at a meeting of the County Board last October. "It had been going on for a number of years. It was referred to at two or three club meetings and at one particular meeting was dedicated to it and they said it wasn't on, I got tremendous support and I wouldn't have expected it. I was always pretty tough on clubs but I was surprised with the support I got along the way. I rang a lot of clubs last year to see how things were going, I was overwhelmed by the response".
According to the county secretary, he has more knowledge of social media than people would expect. "I know young people grow up in a social media environment but I believe it can be very destructive not constructive, I have no problem with anything if it is constructive".
How clubs responded to COVID-19 with initiatives across communities in Clare and the impact they have on young people all over the county was described by Fitzgerald as "enormous". He concluded, "the health and welfare of the people in our communities is paramount".