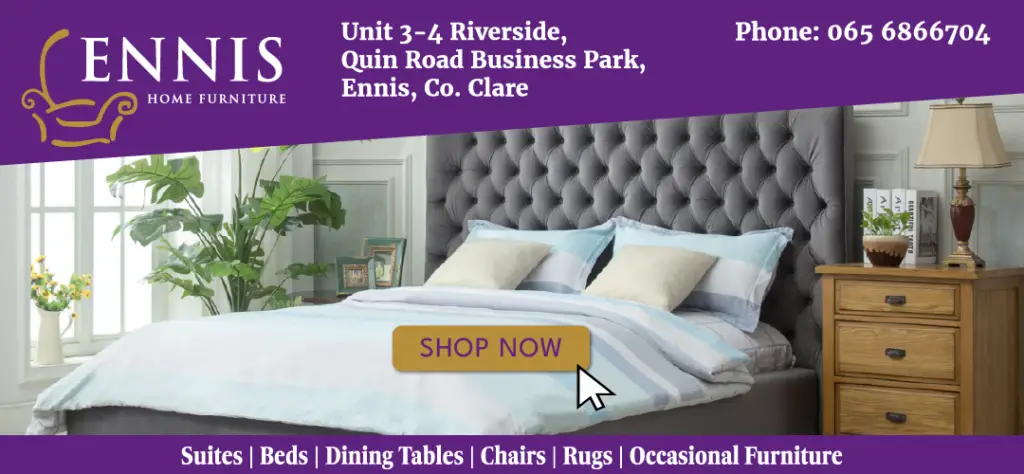 *David O'Brien providing his analysis to Michael O'Connor on Clare GAA TV. Photograph: Gerard O'Neill
Clare GAA expect to be showing a financial deficit at the end of the year while all remaining team expenses are to be paid by Croke Park.
Earlier this week, €15m in funding for the GAA was announced by Sport Ireland. Of this, €5m will go towards to GAA clubs, €1m for the LGFA and €795,000 for the Camogie Association while the GAA itself was granted €9m. Factoring in the previous allocation of €15m to run the championship, it means the Association will avail of €31m in State supports in 2020.
Treasurer of Clare GAA, Michael Gallagher updated clubs on the financial situation of the organisation within the county this week. "We're all aware what type of a year we've had," he said and reminded delegates that no gate receipts were received which will significantly dilute their takings for the year. Detailed figures will be presented to club delegates at the County Convention but he predicted they would be showing a deficit for the year.
Main sponsor Pat O'Donnell made a contribution prior to the lockdown earlier this year "to keep the ship afloat," Gallagher outlined. He confirmed that Croke Park will be paying all expenses for county teams still in their respective championships, for Clare this includes the senior hurlers and minor footballers. Outstanding County Board bills are also to be paid by Croke Park, he outlined.
Earlier this year, the Doonbeg clubman warned that Clare GAA was at risk of going bust and that the cost of running inter-county teams was unsustainable. At the same meeting in July, he stated that a bank loan of €250,000 had to be repaid by the end of the year.
Irish and Cultural Officer, Flann O'Reilly queried if details on the breakdown of the national funding for counties was available to which he was informed further clarity was needed.
Launched for the adult club championships, Gallagher described Clare GAA TV as "one good news story". He admitted, "I wasn't totally in favour of it initially but it turned out to be a great success primarily due to the work of Sean Chaplin and Mike Corry, we've now paid for all equipment and will be left with modest surplus".
Prior to the commencement of the streaming service which was primarily presented by PRO Michael O'Connor, Clare GAA had stated a total of €20,000 was spent on purchasing the equipment to enable the broadcasting.
Chairperson Joe Cooney also paid tribute to "everyone involved in the streaming". He stated, "We got our games into the houses in the county, all over the country and overseas".