*Cusack Park. Photograph: John Mangan
Clare GAA's finances are in "dire straits" with the organisation at risk of "going bust".
A bleak financial outlook for Clare GAA was delivered by Treasurer Michael Gallagher at Monday's meeting of the County Board. A revised Munster senior hurling championship due to COVID-19 has ruled out the prospect of multiple inter-county games taking place in Cusack Park this summer and thus wiping out potential earnings in this sector.
Similarly the cancellation of games from all grades has dissipated any income from entry to gates. Addressing club delegates, Michael Gallagher said there was "no surprises" that the finances of the County Board were "in dire straits".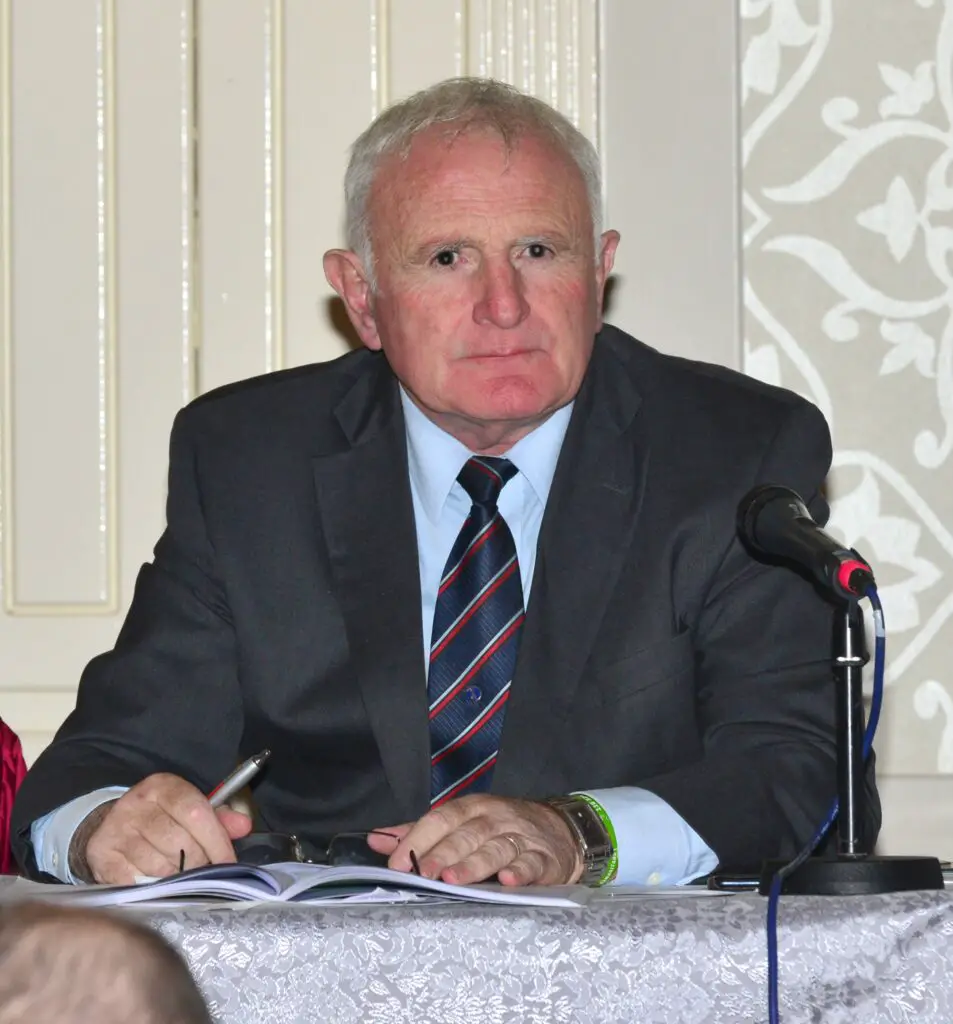 Gallagher flagged that Clare GAA currently had no revenue stream but continued to have outgoing expenses. He revealed that a bank loan to the sum of a quarter of a million euro had to be repaid to AIB by the end of the year. "I have no idea where it will come from," he confessed.
County sponsor Pat O'Donnell is owed "a debt of gratitude" by the people of Clare, the Treasurer commented. The Crusheen native gave four fifths of his sponsorship for the year at a time when it looked like no GAA activity would go ahead in 2020.
Costs incurred by inter-county teams will have to be tackled, the Doonbeg man believed. He expressed the view that it was unsustainable for Clare teams to have "three to four physios" involved or to have "backroom teams of 18 people". He labelled the bills from inter-county panels as "a running train" and warned that if it continued, "Clare County Board will go bust".
Kilmaley delegate, Niall Romer took umbrage with the remarks. "Brian Lohan doesn't take any expenses, I don't take anything and I'm the kitman. The backroom team is very small," he stated. The former Clare junior hurler claimed members of the panel and management were still without gear. "I don't think the senior team is breaking the bank". Romer who drives a Clare GAA sponsored van criticised the County Board as he is "paying for the diesel".
"No one said the senior hurling team is breaking the bank," Joe Cooney responded. The County Board Chairman reminded Romer that he told him the location in which he should get diesel for the sponsored van and advised the meeting that he had requested the kitman to submit any expenses he had.
Romer then said that he had been using the van for three months and had to pay for the fuel himself, "nobody told me where to go". He also outlined that he paid for items for the panel including sliotars and criticised the lack of guidance he received before taking on the post. "You were paid for them," Cooney reminded the Kilmaley man. "Anything you have looked for, you have got," the Chairman added.