*Jamie Malone on his way to kicking the winning score against Roscommon. Photograph: Gerard O'Neill
CLARE's footballers will be determined to ensure reaching the last eight of the All-Ireland quarter-finals is not the highlight of their season.
Colm Collins' side advanced to the last eight for the first time since 2016 with a dramatic one point victory over Roscommon. They now face Ulster champions Derry on Saturday as they make a return trip to Croke Park.
Miltown Malbay native, David O'Brien was a selector under Collins in 2016 when the county last prepared for an All-Ireland quarter-final. He is of the belief that the mood among the panel will be different when they face off with Rory Gallagher's Derry. "I remember being on the beach in Salthill after the match in 2016, there was a massive buzz and we were listening to Tipperary playing Derry and Derry were leading so it looked like Clare were going to be playing Galway, Tipp got two points at the end of it so it ended up that Clare were playing Kerry, it wasn't for any fear of Kerry but it was something brand new of going to Croke Park for an All-Ireland quarter-final but all of a sudden you were playing a team that you play every year which knocked a bit of the buzz off it.

"Now that it is Derry, it is something totally different, it is no disrespect to Derry or anyone else Clare could have met but you didn't want to meet another Munster team, it will bring something new, Clare are going up into the unknown and in 2016 you were going into partially unknown but the thing that was in front of you was something you had met for the last one hundred years, that knocked a bit of the spark off it. This time, they will be going up to play Derry, it will be a massive battle but it's brand new which will create a buzz of its own with the players in the next few weeks".
Speaking on The Water Break, The Clare Echo's vodcast, DOB insisted that their 2-13 0-10 loss to Derry in this year's National League also provides motivation. "They've played Derry already this year and would have been disappointed with how it went, it was very even up until half-time, they gave away a goal right at the start of the second half and it swung the game, Derry went on and were comfortable winners, as comfortable as anyone has been against Clare throughout the year once they got the goal ahead. Clare won't have any fear, it is a different game for Derry now, they've went in for their first three games in the championship and have been the underdog in all of them, they've been able to set up defensively, there's been no pressure on them whereas now all the pressure is coming on Derry.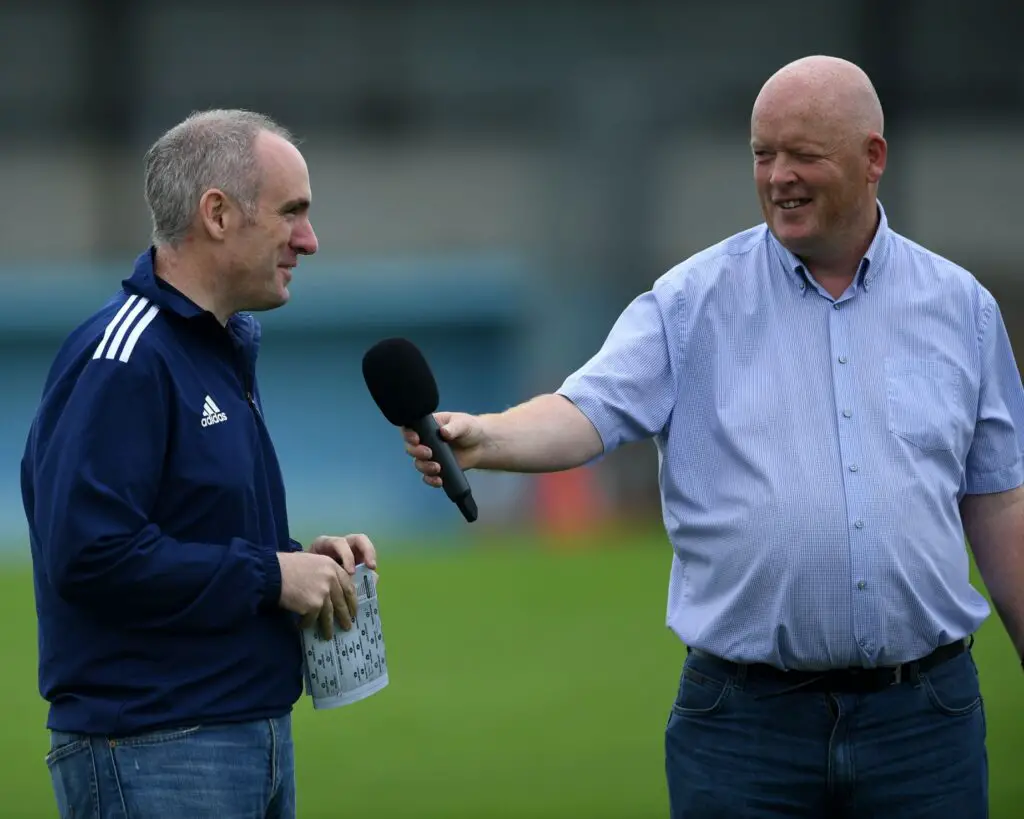 "They're going to bring a massive crowd, they're going in as Ulster champions, the pressure is on them, will they stick or twist, will they stick with their defensive formula which has served them well in Ulster, you can do that as an underdog but when you're the favourite, there is an expectation that you will press out and express yourself, the pressure is on them whereas Clare can stick to their gameplan, people can write them off but this team has been written off for the last nine years that Colm has been involved, it won't knock one bit off them. This Clare team will turn up and give it everything they have, the pressure will go on Derry because a lot of the stuff they've got away with earlier on in the year has been no real pressure, they weren't expected to beat Monaghan or Donegal, now all the pressure is on them to come and win it," the 2019 Clare SFC winning boss added.