Taoiseach Micheál Martin (FF) should step down from his position the Chairman of Fianna Fáil's Clare Comhairle Dáil Cheantair has said while an ex Fine Gael councillor in the county believes Leo Varadkar (FG) should also be considering his position.
Tensions are high in the political sphere in the aftermath of the weekend's Dublin Bay South by-election which saw Ivana Bacik (LAB) secure the seat vacated by ex Housing Minister Eoghan Murphy (FG). Fine Gael's inability to retain the seat in a stronghold of theirs plus Fianna Fáil polling 4.8 percent, a drop in support for the Greens and Sinn Féin missing out on a chance to add to their presence in the Dáil among the main talking points.
Ex councillor, Bill Slattery (FG) believed post-mortems were necessary to ascertain why former TD Kate O'Connell (FG) was not put on the ticket. "The last nine by elections haven't been won by the Government in place at the time, I don't know if it is something for Leo Varadkar to think about himself, it doesn't look well for him that we lost the seat. I definitely think Kate O'Connell was shafted from being put on the ticket".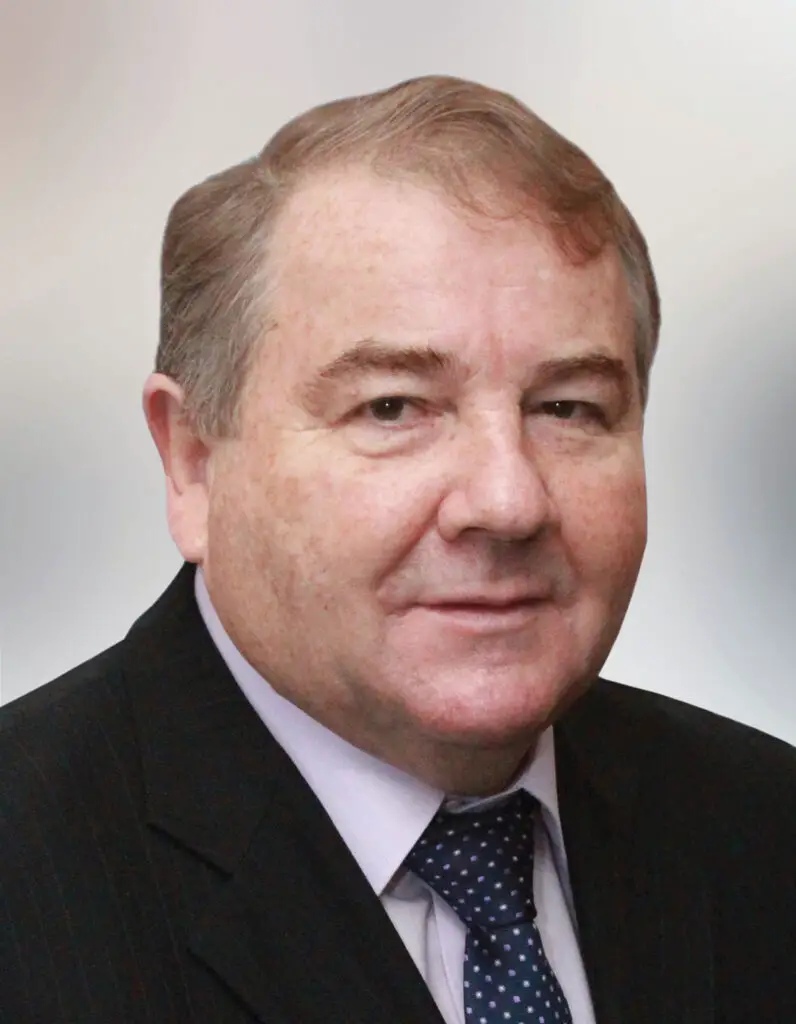 Swing-gate saga and Maria Bailey's subsequent departure was also referenced by the Lahinch man who felt a change in the format used to select party leaders was needed in Fine Gael,"We saw what happened in the contest for leadership between Simon Coveney and Leo Varadkar and the Fine Gael members that voted for Simon Coveney were very disappointed with the format, he got two thirds of the member's vote but Leo Varadkar was selected by the parliamentary party, the TDs and the Senators which is a format that should be looked into and maybe changed".
"Leo Varadkar will have to personally think of his own position as leader of Fine Gael, he should consider his own position," the Chairperson of Lahinch Tidy Towns added. He noted that discontent was also growing in the Fianna Fáil party.
Mike Enright (FF), Chairman of Fianna Fáil's Clare Comhairle Dáil Cheantair expressed his worry at the direction the party was heading in. He said the leadership of Micheál Martin was rightly under scrutiny again. "I think it is time for Micheál Martin to move on, that is my own opinion. We have lost our identity as a party, the housing crisis is the biggest issue in the country and health is not in a good place either. Fianna Fáil are involved in the last two Governments and we don't seem to be able to get on top of these issues at all".
"The sooner change comes in the party the better. We need a new direction, we need to identify who we are and where we're going. We're connecting with young people, people don't see us as relevant and don't recognise Micheál Martin as relevant. Charlie McConalgue said that people who were critical of Micheál Martin and Fianna Fáil would want to cop themselves on, a lot of Fianna Fáil members have taken offence to that myself included, I think Charlie McConalgue would want to cop himself on with regards fisheries and agriculture in this country and get in touch with reality and people on the ground," the Newmarket-on-Fergus native added.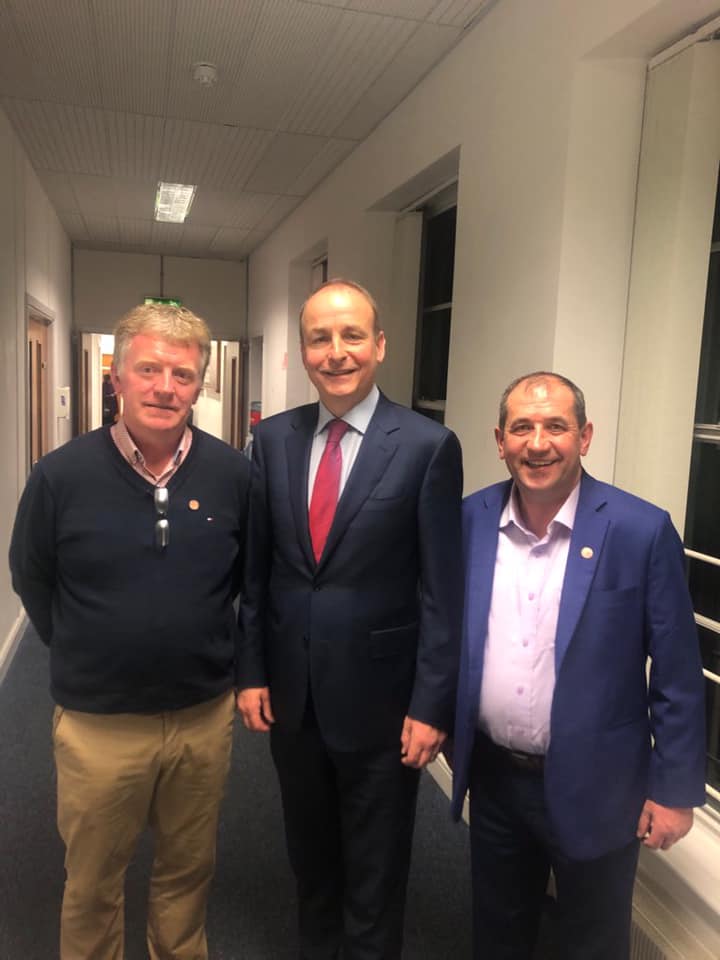 Comments from Cathal Crowe TD (FF) last weekend that the Cork man should not lead Fianna Fáil into the next General Election were supported by Enright. "Our General Election under the leadership of Micheál Martin was a disaster, we lost 16 TDs and returned eight new ones. The Programme for Government is not living up to what it should be, voters made it quite clear to us canvassing at the last election we were not to go back into power with Fine Gael and not to bring back the Greens into power but we did the direct opposite. Micheál Martin's decision and leadership is under scrutiny and I don't think he is making the right decisions".
A member of the Labour Party since 2016, ex Clare hurler Darach Honan (LAB) was confident Baciik's election would be a big boost to the party's future. "I think there is definitely a potential bounce and you will see that. Alan Kelly is doing a fantastic job as leader, Ivana Backik coming in will raise the profile of the party overall, she is a very likeable candidate and someone who does great work, Fianna Fáil and their performance being so poor I think many of the more pragmatic Fianna Fáil supporters will move towards Labour and Labour will filll that void Fianna Fáil will leave if they continue on this downward spiral".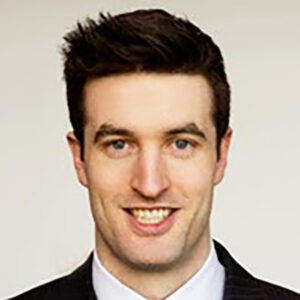 He believed the addition of Bacik to Dáil Éireann would lift the party. "In Ivana Bacik you had a real standout candidate who is a really accomplished person and has been fighting for social justice in different ways for many years, she was a really strong candidate to be able to select and put forward for election, having her in the parliamentary party will further boost the Labour brand going forward".
How the pandemic has been handled has led to the dissatisfaction towards the Government, the Clonlara man felt. "I think their handling of COVID and restrictions has been appalling, outside of that they were elected on the back of doing something about the housing crisis and nothing has seemed to move in that sphere at all. They will try and point to COVID as the reason they are failing but I don't think the electorate are buying that excuse".
Former Mayor of Clare, Patricia McCarthy (IND) predicted that the party composition of TDs in Clare was unlikely to change. "There is a sense of disappointment on the ground that we have a Government comprising of three parties yet when the Government make a decision that is unpopular you have the Government representatives coming out saying 'yeah it was a Government decision but I'm a member of a party that is in Government' as if they want to get away from the unpopular decision but want to claim credit for anything good that may be coming out. I found in my political career that people like plain-speaking, they like to know where they stood with people irrespective of your party that is the one thing they wanted, if your a party you will always have a percentage going with you. The Taoiseach in the Dáil accused Sinn Féin of running with the hair and chasing the hound, listening to a lot of the spokespersons there is an element of that going on within the Government parties".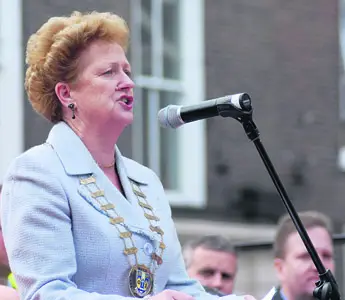 She said, "I've failed to understand since 2011 that Fine Gael have not been touched with many of the decisions that they were responsible for making, Labour took the brunt of the decisions in 2016 whereas Fine Gael were the majority party, this time round they are fairly balanced so it will depend on how people perceive them at the time the election is called. If you were to go on Dublin Bay South, there are two parties in trouble and that is Fianna Fáil and the Greens but in a General Election that could change, Fine Gael are still managing to keep aloof of any fallout".
Varadkar's performance as Fine Gael leader has not been as party leader has not lived up to expectations, Patricia noted. "It wouldn't be unusual for a Government party to lose by-elections but it would be worrying that they didn't gain seats in the last General Election, in fact they lost seats. When Leo was elected party leader and then Taoiseach he was supposed to be the bright hope and he would attract voters who heretofore hadn't voted for Fine Gael and enhance their image, that as yet doesn't seem to have happened".
Clarity is lacking from the Government, the Shannon woman who served as a county councillor from 1979 to 2014 remarked. "I like straight talking and clarity, at this point in time with COVID we are not getting the clarity we badly need. That I don't like personally, I like to know where I stand. I know you have to take the medical advice but a Government is supposed to govern and they have to take a lot of factors into account, most of the medical advice has been to protect the health service but unfortunately in this area University Hospital Limerick has always had overcrowding and we're not seeing major investment in the health service that would make you have confidence going forward. Health has always been an issue but it will become clearer of what we've been through, what people suffered and what was done to protect the health service, if there isn't a sign that there hasn't been improvement in that area then the Government parties in my opinion should be in difficulty".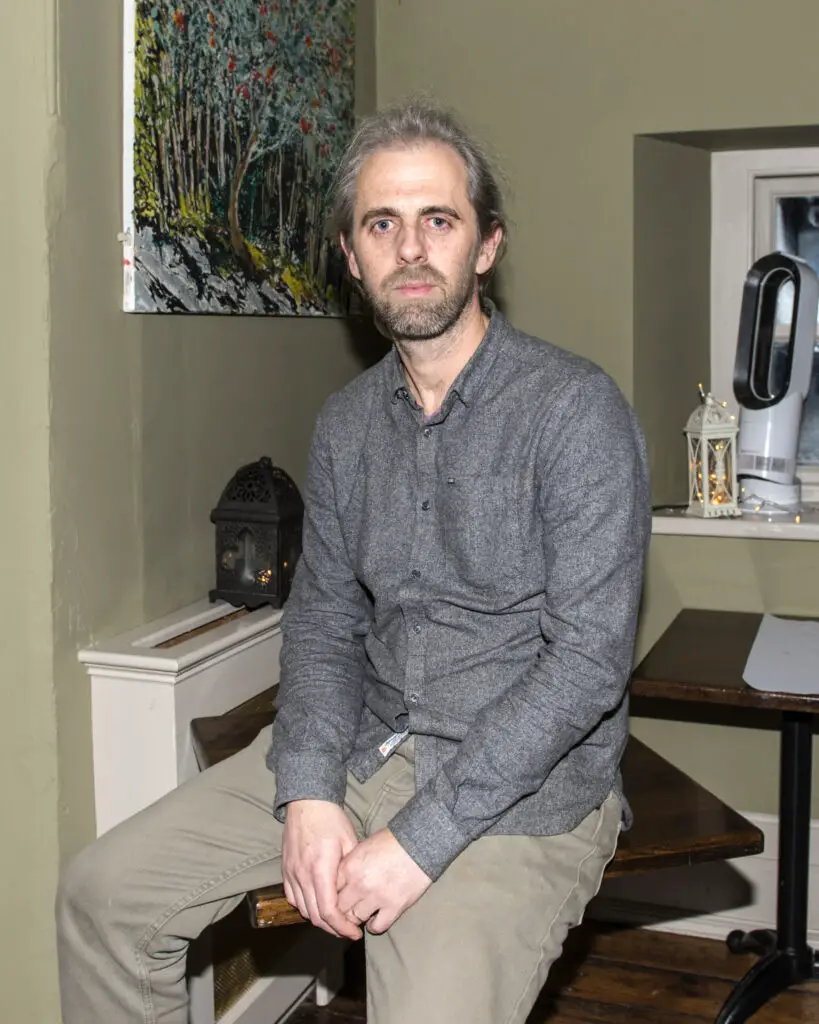 Barry O'Donovan who left the Green Party in recent months felt the 8 percent first preference vote received by the party was "potentially optimistic" to describe the current feeling towards them. "It was an amalgamation of things, I stayed in at the time because I wanted us to do our best and be the opposition from inside, I stayed to see if I could be useful and help people who are trying to do the right thing. Things around social housing are just a disaster," he explained of his decision to leave the party.
Now involved with An Rabharta Glas, the Tuamgraney man who unsuccessfully contested the 2019 local elections predicted that the Greens would not be wiped out at the next General Election. "I think they will do better and won't be down to 1 percent, they will be in Government for another year or two".
A Sinn Féin representative was not available to speak when contacted by The Clare Echo.