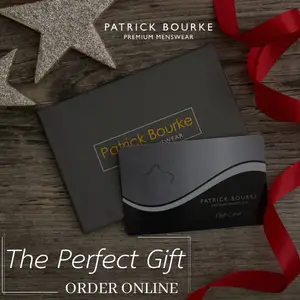 RTÉ's Home of the Year will not be naming a Co Clare winner this year.
Lifestyle show, Home of the Year returned for a seventh series last week on RTÉ ONE, the top twenty one houses included a Clare representative which featured in the first episode but did not progress to the grand final which will be held in April.
Based in the vicinity of Ballyalla, the re-designing of an early 1900s farmhouse by Trish O'Brien which is now her family home was praised by judges for its "effortless good design", open plan space and bright, modern style with a mix of textures.
An interior designer, Trish designed a modern extension with an architect that linked to the original farmhouse. They gutted the farmhouse back to its original state so they could keep the traditional exterior. The extension is very modern with open plan spaces downstairs and has a glass link to the original house. The home has four bedrooms and was a big passion project for Trish.
Award-winning architect Amanda Bone remarked that the extension "almost looks like it's floating" while the two storey entrance grabbed the attention of founding partner of Douglas Wallace Consultants, Hugh Wallace.
Judges then gave their marks out of ten for each house featured. Amanda remarked that it was an example of "effortless good design", Hugh described it as an "inspired family home" while award winning interior designer Suzie Mc Adam said there was a "crisp clean architectural understanding of the farmhouse" but was unable to grasp the individuality of the home.
They gave the property a combined score of 24 out of 30 which was below the marks awarded to David O'Brien's Cork countryside home that progressed to the final.