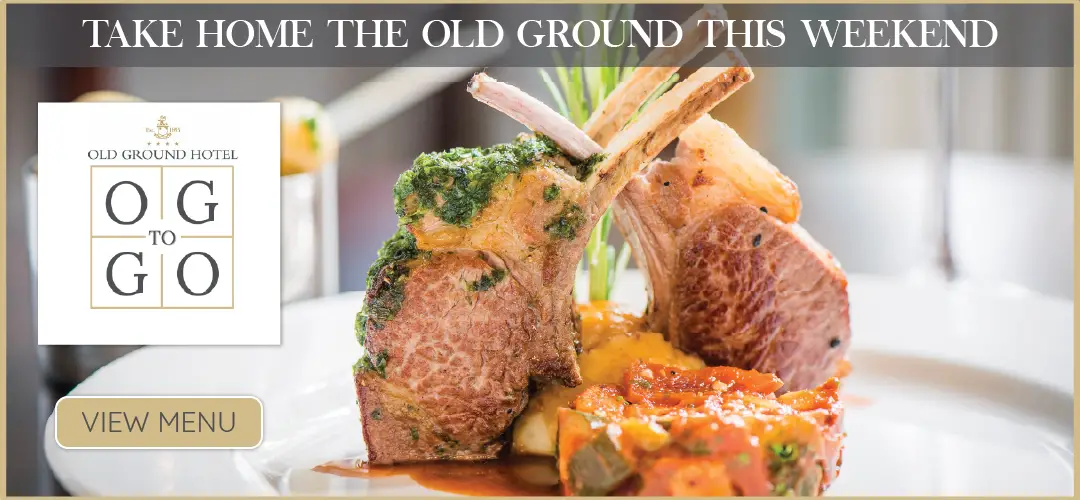 *Captain Eoin Cleary was Clare's chief scorer. Photograph: Gerard O'Neill
Clare have retained their place in Division 2 of the Allianz National Football League despite coming up short against Armagh in the final round of the competition.
Armagh 1-18
Clare 1-13
Venue: Cusack Park, Ennis
With ten minutes of normal time remaining, Clare's prospects of securing promotion to Division 1 were still alive while as time passed nerves off the field were heightened as the potential of relegation was equally possible.
It's an indicator of the incredibly tight nature of life in Division 2 of the NFL and Clare will be content to have held on to their spot in this highly competitive grade which has served them in good stead when it comes to championship preparation. They will hope this pattern continues with a Munster quarter-final with Tipperary fixed for next weekend.
Armagh justified their favourites tag as they controlled proceedings for the majority of the contest. Early on they punished a lapse in concentration from their opponents, winning two frees in short succession, the latter from Rory Grugan found a hole in the Clare defence which allowed Callum Cumiskey through and he slotted the ball past Eamonn Tubridy, just two minutes into the contest.

Building on this for the opening quarter, Kieran McGeeney's side kept Clare to just two points, both of which came from the boot of captain Eoin Cleary. Points from Stephen Sheridan, Rian O'Neill, Rory Grugan and Conor O'Neill allowed them carve out a seven point lead while they were reigning supreme in the air and reaping rewards from the overlap at this juncture.
Their start to the half left a lot to be desired but Clare had their strongest spell in the final ten minutes of the opening half where they fired the last five scores to reduce the deficit to the minimum. They could have even been in front had Cathal O'Connor found the target with a goal opportunity on thirty minutes. Fortunately Cleary, Jamie Malone and Keelan Sexton converted efforts to leave it 1-07 0-09 at half-time.
Any momentum that the hosts had gained prior to the break seemed to be lost on the restart with four of the first five scores falling the way of the Orchard County.
A glimmer of hope arrived on forty seven minutes when the Banner raided for their fifth goal of the 2020 League via Cian O'Dea. Alan Sweeney fed the ball to Gordon Kelly who offloaded to Gary Brennan and his dropping high ball was broken by Joe McGann in the direction of O'Dea with the Kilfenora man tapping past Blaine Hughes to cut the gap to a single point.
Freetakers Rian O'Neill and Eoin Cleary swapped efforts before Cleary and Jamie Clarke traded scores but it was Keelan Sexton who levelled matters on sixty minutes. With their destiny solely in their hands at this stage, Clare needed to push on if they were to record a memorable victory as did Armagh who knew only a win would seal their return to the top tier.
Ultimately, it was the men from Ulster that found an extra level in the final ten minutes as they racked on points via Oisin O'Neill, Rory Grugan and Rian O'Neill to secure promotion and a five point win.
Most definitely, Clare will be pleased to have had two competitive outings as they prepare for the commencement of their championship next weekend. They struggled at times in the air from Armagh kickouts and particularly with overlap runs leading to the concession of scores. All those months back when Colm Collins' side began the League, retaining their status was the primary aim, that has been achieved along with the blooding of new additions in a campaign that had more positives than negatives. Cian O'Dea, Gary Brennan and Eoin Cleary impressed for the Banner.
Equally Armagh will feel that their trip to Ennis was a fruitful one, not alone did they guarantee a return to Division 1 but they were tested in a competitive affair. Without question, the stakes are much higher when they face Derry but despite juggling preparations alongside COVD-19, McGeeney's side can feel that they are in a healthy state. Aidan Forker, Rian O'Neill, Ryan Kennedy and Rory Grugan stood out for the winners.
Scorers Armagh: Rian O'Neill (0-06 4f 1'45), Rory Grugan (0-03), Oisin O'Neill (0-03), Callum Cumiskey (1-00), Stephen Sheridan (0-01), Conor O'Neill (0-01), Jason Duffy (0-01), Stefan Campbell (0-01), Jamie Clarke (0-01), Jarlath Óg Burns (0-01).

Scorers Clare: Eoin Cleary (0-08 6f), Cian O'Dea (1-00), Keelan Sexton (0-03 1'45 1f), Gary Brennan (0-01), Jamie Malone (0-01).
Armagh:
1: Blaine Hughes (Naomh Padraig Carraig Chropain)
3: Ryan Kennedy (Na Cloigthithe Baile Mhic an AbAa)
2: Paddy Burns (Peadar O'Doirnin Foirceal)
10: Rory Grugan (Na Cloigthithe Baile Mhic an Aba)
7: Aidan Forker (An Machaire)
8: Niall Grimley (Na Ropairi Na Madain)
4: James Morgan (Raonaithe Na Croise)
9: Oisin O'Neill (Raonaithe Na Croise)
26: Stephen Sheridan (Peadar O'Doirnin Foirceal)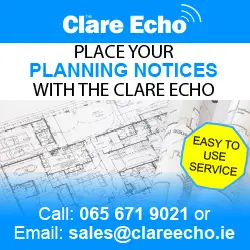 12: Mark Shields (An Chrois Bhán)
6: Callum Cumiskey (Raonaithe Na Croise)
5: Conor O'Neill (Naomh Moinna Cill Sléibhe)
13: Jamie Clarke (Gaeil Neasdan)
14: Rian O'Neill (Raonaithe Na Croise)
23: Jason Duffy (Naomh Padraig Coilleach Eanach)
Subs:
17: Greg McCabe (Sheáin Uí Néill Camíoch) for Shields (34)
11: Stefan Campbell (An Lorgáin Clan na Gael) for Duffy (HT)
21: Jarlath Óg Burns (Beal Atha an Airgid) for Cumiskey (40)
24: Cathal McKenna (An Ghráinseach) for Grimley (50)
15: Conor Turbitt (Clann Éireann) for Clarke (64).
Clare:
16: Eamonn Tubridy (Doonbeg)
2: Gordon Kelly (St Josephs Miltown)
3: Cillian Brennan (Clondegad)
4: Eoghan Collins (Ballyhaunis)
7: Alan Sweeney (St Breckans)
6: Aaron Fitzgerald (Éire Óg)
15: Cian O'Dea (Kilfenora)
5: Pearse Lillis (Cooraclare)
8: Cathal O'Connor (Coolmeen)
17: Gary Brennan (Clondegad)
12: Jamie Malone (Corofin)
11: Eoin Cleary (St Josephs Miltown)
9: Ciarán Russell (Éire Óg)
13: Keelan Sexton (Kilmurry Ibrickane)
14: Joseph McGann (St Breckans)
Subs:
18: Sean Collins (Cratloe) for Fitzgerald (43)
26: David Tubridy (Doonbeg) for Russell (43)
19: Podge Collins (Cratloe) for McGann (58)
22: Kevin Harnett (Meelick) for E Collins (67)
24: Gearoid O'Brien (Kilrush Shamrocks) for O'Connor (70)
Referee: Derek O'Mahoney (Tipperary)