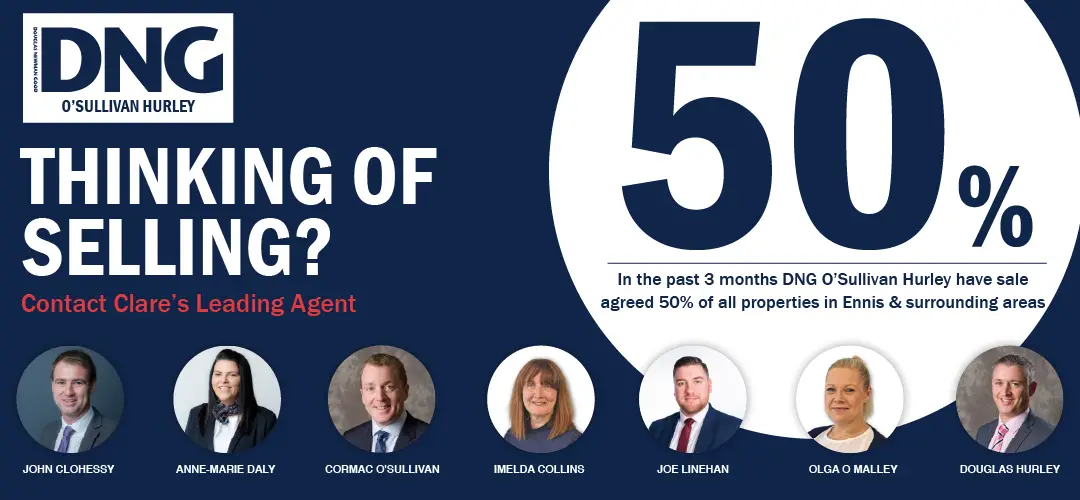 "THE power of community to create health is far greater than any physician, clinic or hospital."
You could argue that the above quote (Dr Mark Hyman) has never been more inappropriate, with public life currently on hold as we await a jab to vaccinate us all from Covid-19. However if the last 12 months has taught us anything, it's that when our greatest challenges arise, the power of community is the one and only thing that keeps us all safe, and checks in on our most vulnerable.
The Clare Echo is proud to honour those selfless people in our midst who represent the heartbeat of those communities in Clare. Those who checked in on neighbours they'd never met before; the ones who delivered food to people cocooning; the ones who nursed our sick back to health while risking their own health; and the ones who helped keep our children and families connected and saved them from isolation.
This small gesture in recognising some of Clare's best, would not have been possible without the generous assistance of the business community, who despite challenging times continue to recognise the importance of community.
Thank to you the dozens who nominated a friend or family member. Although everybody couldn't win a prize, each and every one of you has recognised a true winner in our lives. So without further ado, here are The Clare Echo's Lockdown Heroes.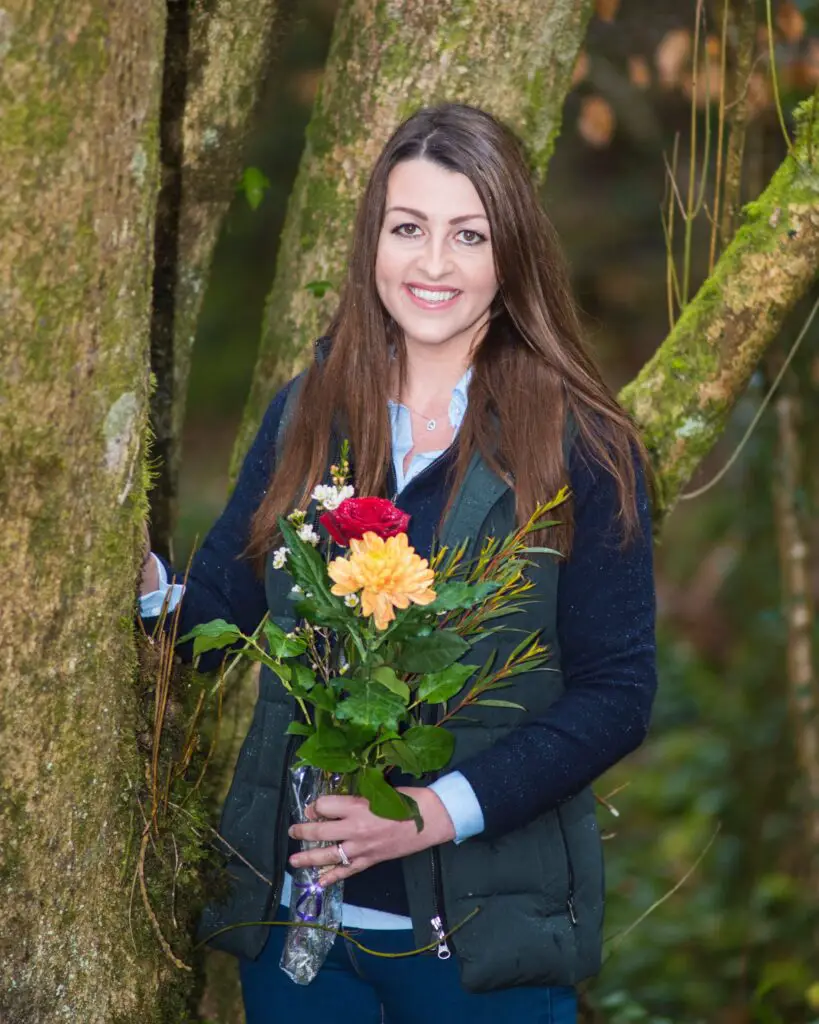 Fiona Brennan, Clarecastle
The nomination:
Dear Editor,
I am writing to you because I would like to nominate my daughter Fiona Brennan who lives in Clarecastle, Co Clare as a lockdown hero and here's why……
Lockdown March 2020. Fiona, a primary school teacher, put a letter offering her services and contact number through the letter boxes of those she thought might need help. In no time, she was shopping, delivering daily lunches and bringing medication to some neighbours in need. Meanwhile she was teaching online and planning her June wedding. (later postponed to August). But, Fiona never forgot her neighbours in need and still doesn't.
I remember one day in particular while visiting home she upped and left at 12.30 to be home to deliver lunch on time…..all done with a smile.
Kind regards
Anne Liston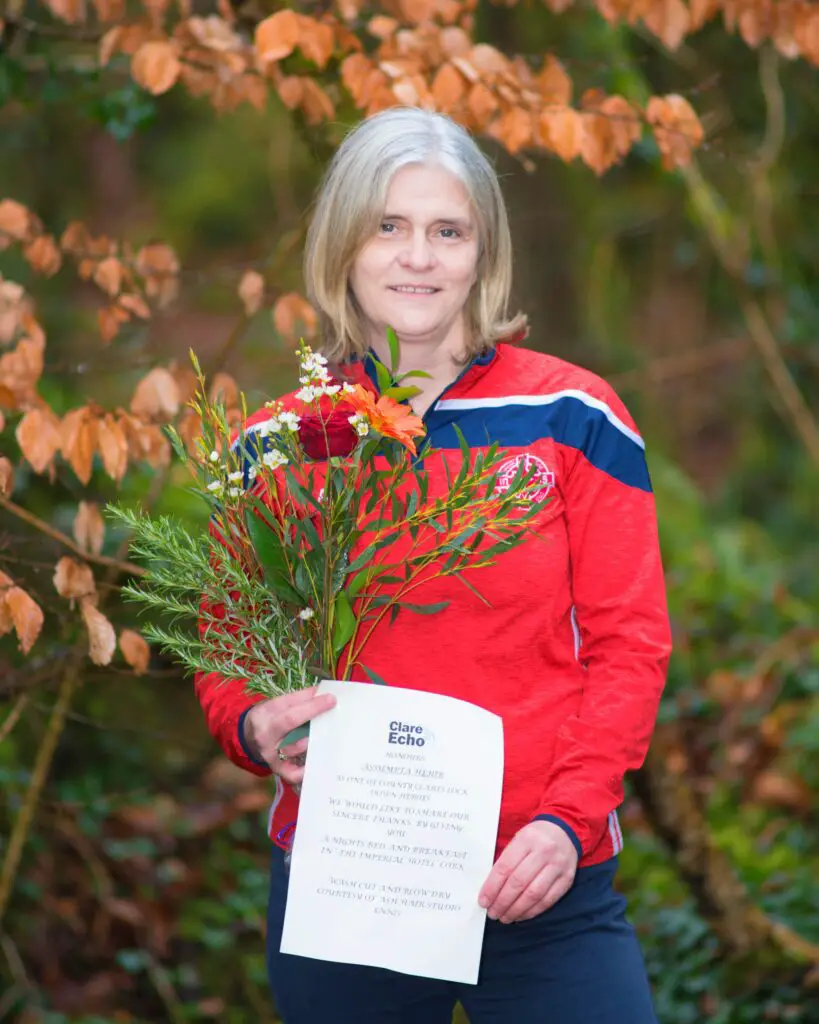 Assumpta Hehir
The nomination:
Hi,
We in Éire Óg Inis think your Lockdown Hero promotion is a great idea.We would like to nominate our PRO, Assumpta Hehir as our Lockdown Hero.
Assumpta was mainly responsible for setting up the Éire Óg Volunteers, who, from the very first lockdown have been doing shopping, delivering the paper, getting medication and generally supporting the elderly and those unable to support themselves. There are over 40 volunteers still involved, all co-ordinated by Assumpta, in co-operation with Clare Co. Council. She also undertook overall management of the club's response to Covid safety regulations from June 2020.
Jimmy Cooney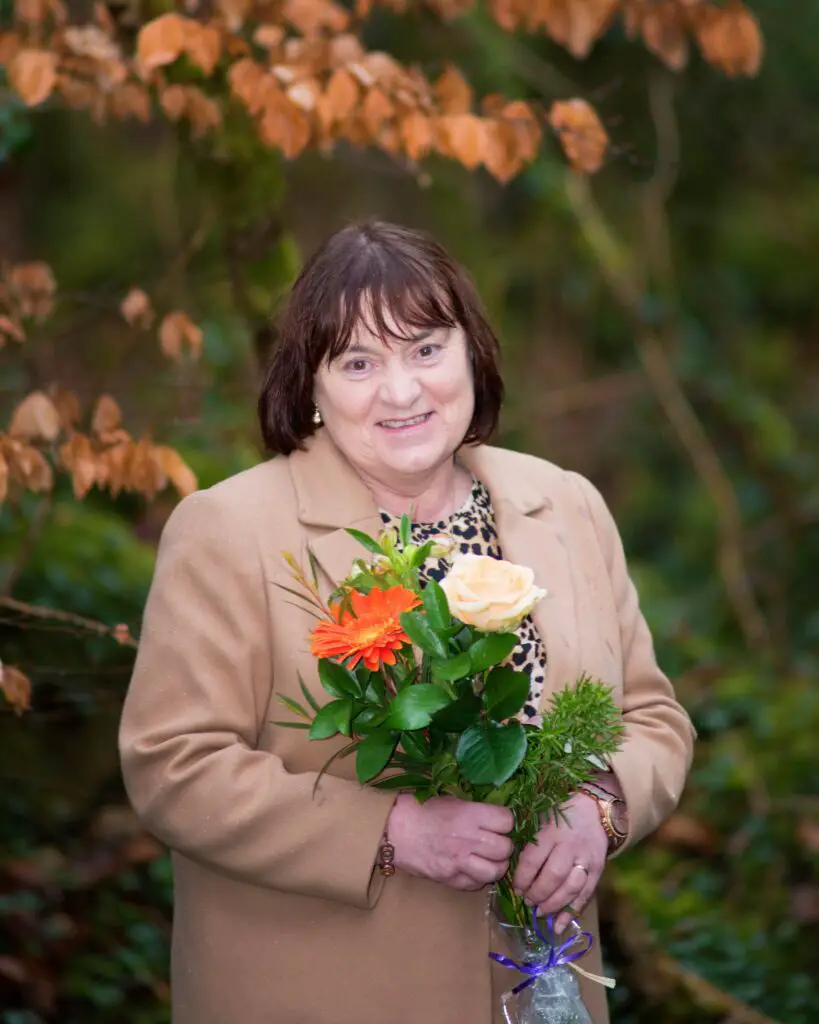 Bernie Donnellan, Mullagh
The nomination:
I would like to nominate Bernie Donnellan from Mullagh who is a Healthcare Assistant in E.G.H & who has worked like a trojan since the start of the pandemic.
Bernie is kind, caring, hardworking & has a bubbly personality which the patients just love & she always manages to make them smile. Her hearty laugh brightens up the ward & has kept me as her colleague going during many difficult days at work.
Bernie is caring, kind, warm hearted & just a fabulous person & is so deserving of one of your great prizes.
Kind Regards
Catherine Hassett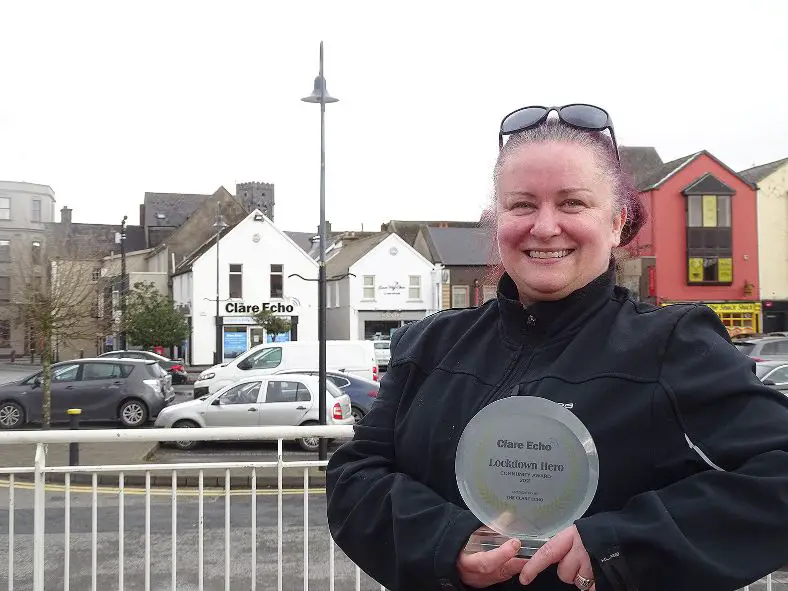 Tina Whelan, Ennis
The nomination:Dear Editor,
My lockdown hero nomination is Tina Whelan from Ennis. Throughout the 3 lockdowns this woman has gone out into the community with a level of kindness and generosity you don't see often.
When Sweet n Green cafe offered to cook up the ingredients they had left over Tina got into her car and delivered them herself with Fr Ger Fitzgerald to all those in the community who were cocooning. This went on for weeks and she never missed a day of it! Recently at Christmas she personally fundraised to buy food hampers for those in need and shopped in Tesco for days, organising the food into hampers and dropping them off at people's homes where she knew they were badly needed. At the same time she was helping the Simon Community with their deliveries to the needy!
This woman during the pandemic has gone to Tesco late at night and actually asked them for the food they would otherwise be throwing out and delivered it herself to the needy! She is always ready with her car to drop and collect anyone who is without transport to go to the shop the doctors the clinic or hospital and never takes a penny for herself from anywhere! This isn't her job. she doesn't get paid to do any of this. I don't know anyone else in the world like this,
Yours faithfully
Lourdes Murphy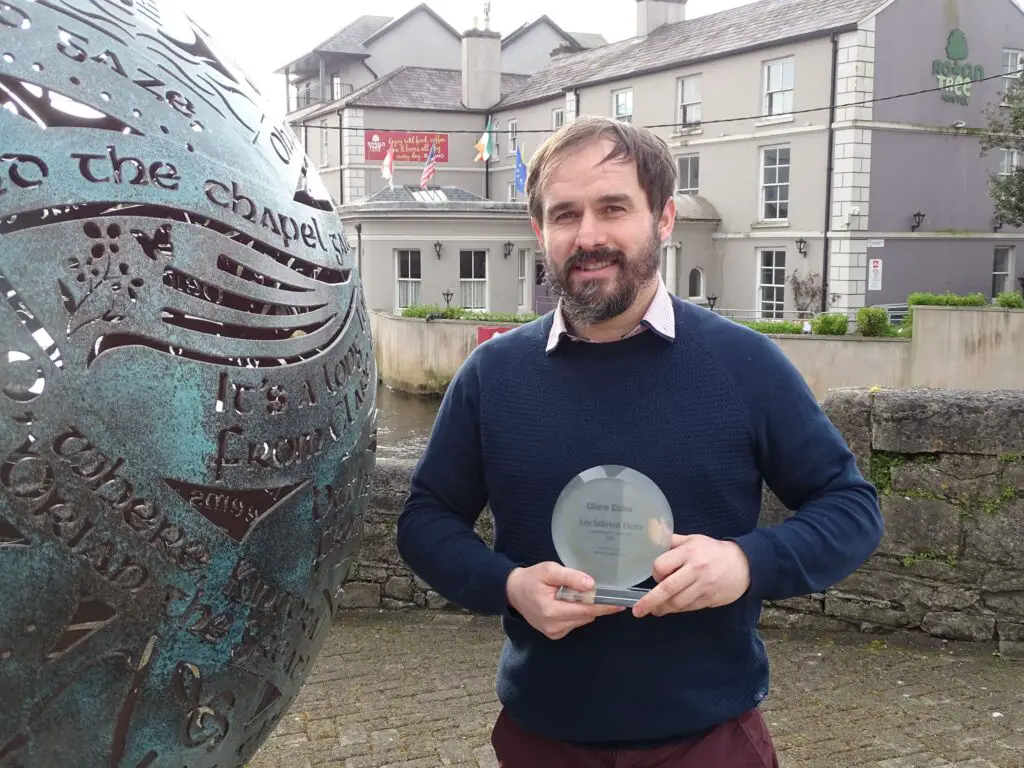 Darryl Eade, Ennis
The nomination:Dear Editor,
I would like to nominate Darryl Eade from Ennis as a lockdown hero. Over the past 12 months Darryl has found innovative ways of connecting with primary schools across Clare. As a teacher in The Holy Family, when faced with lockdown, Darryl wanted to connect with his students and created 'Progress TV'. Progess TV was such a success that by the end of lockdown it had reached primary schools across the county and beyond. His idea brought joy to hundreds and made lockdown a lot easier for students and parents.
He has continued to connect the community and raise money for charity with his band The Circus Ponies. They raised over €2000 for Pieta House with a video which promoted the town of Ennis and brought the community together at Christmas time.
Since then, he has started another project called 'Here Comes the Sun' which will promote mental well-being by capturing lockdown moments which aim to bring hope to the community.
It is safe to say that Darryl Eade has earned the title of Lockdown hero for the many reasons. He is an inspiration to his class, school and wider community and is very deserving of the title …'Lockdown Hero'.
Many thanks,
Moira Murrihy

Many thanks to the following advertisers who contributed to prizes for our lockdown heroes:
Flynn Hotels
Ash Hairdressing
Brass Boutique
Armada Hotel, Spanish Point
Falls Hotel & Spa Ennistymon
THe County Boutique, Ennis
Liddy's Eurospar, Roslevan
Haven, Holly's Pharmacy Ennis
Patrick Bourke Menswear