*Imogene & James Toft. Photograph: John O'Neill
A Clare woman is now the fastest to drive four wheels in a production car on sand following her exploits on Pendine Sands earlier this month.
Imogene Toft who was born in the UK but went to school in Kilrush at Pendine Sands earlier this month set a new record in her class at 114 mph and one day later clocked up speeds of 119 mph making her the fastest woman on sand on four wheels in a production car. She set a new record of 115 mph on the flying quarter mile.
Her husband, James from Lahinch last year set two world records. This year, he became the first rider to break the 170 mph with a run of 170.9 mph in his class, the 1350 gas modified. He also set a new record at the flying quarter mile at 165 mph.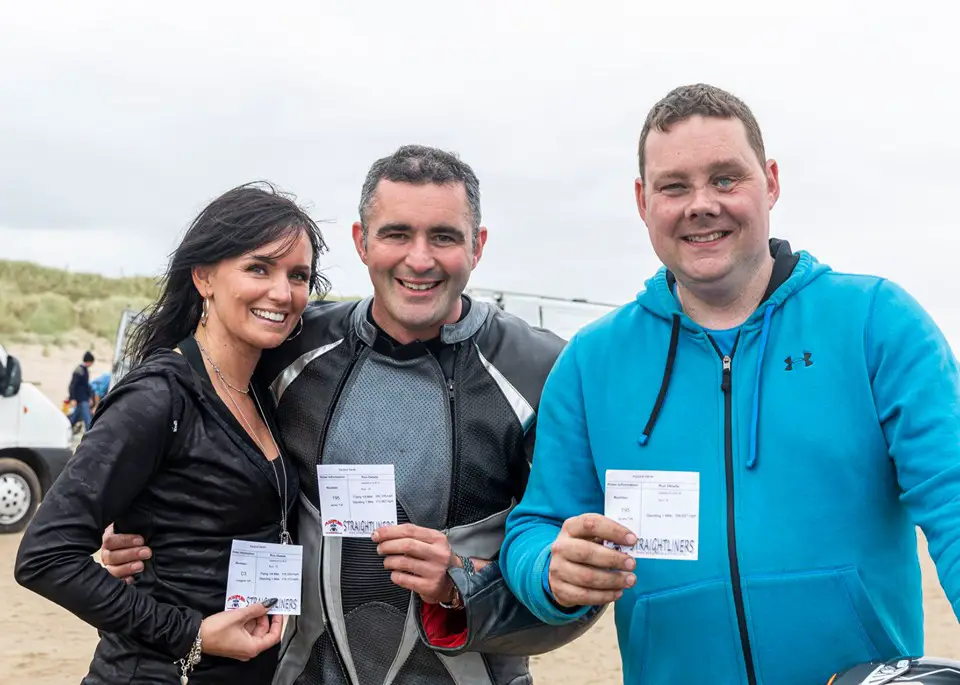 Ennis' Patrick Kelly was also on the track. He competed in his 600cc Semog Buggy, on the Saturday run he managed to set a new World Record of over 101MPH in his class but returned again on the Sunday after some aerodynamic changes and managed to raise the record to over 105MPH.
Pendine Sands has now been home to land speed record bids for nearly a century, since Sir Malcolm Campbell broke the land speed record in the 1920s with his legendary Bluebird car.