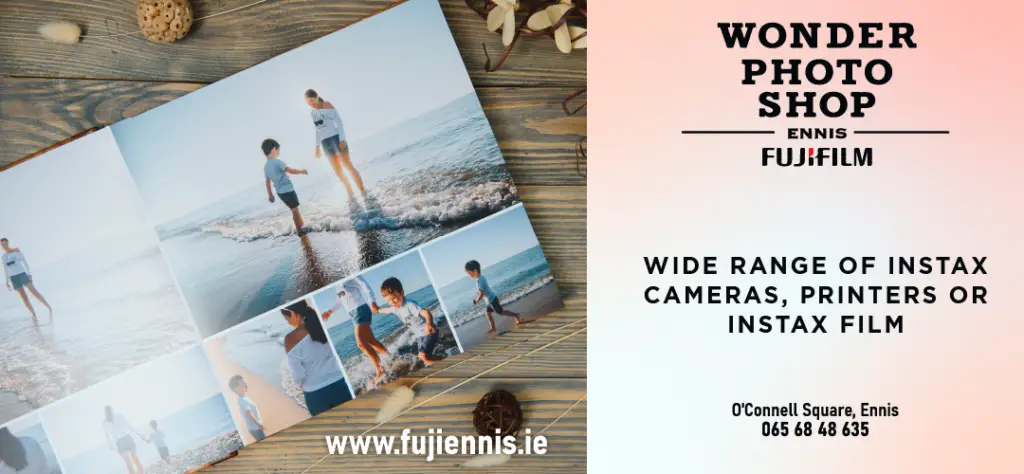 Two rounds into the race for the Clare Cup, senior hurling league, and just four teams have maximum points.
Two of those clubs are Crusheen and Clarecastle who were relegated at the end of the senior championship campaign last year before earning a reprieve when Crusheen were successful with an appeal to the Munster Council.
The other two teams with maximum points after two outings this season are Newmarket-on-Fergus, semi-finalists in the championship last season, and intermediate side St. Josephs Doora/Barefield.
First round winners Kilmaley didn't have a game at the weekend as their tie with Broadford was postponed due to the death, following a traffic accident of Broadford man Ger Gunning, a former player and mentor with the East Clare club.
Crusheen on top in tight contest
Crusheen 2-16
Clonlara 1-17
Venue: Clonlara
Goals from Ross Hayes and Fergus Kennedy helped Crusheen to their second win from as many outings in Division 1A of this season's Clare cup when they proved too strong for Clonlara at the latter's venue on Saturday.
Midfielder Hayes top scored for the visitors with 1-6 to his credit, 0-5 coming from placed balls, in a tie which saw the sides on level terms, 0-11 for the hosts to 1-8 at the interval.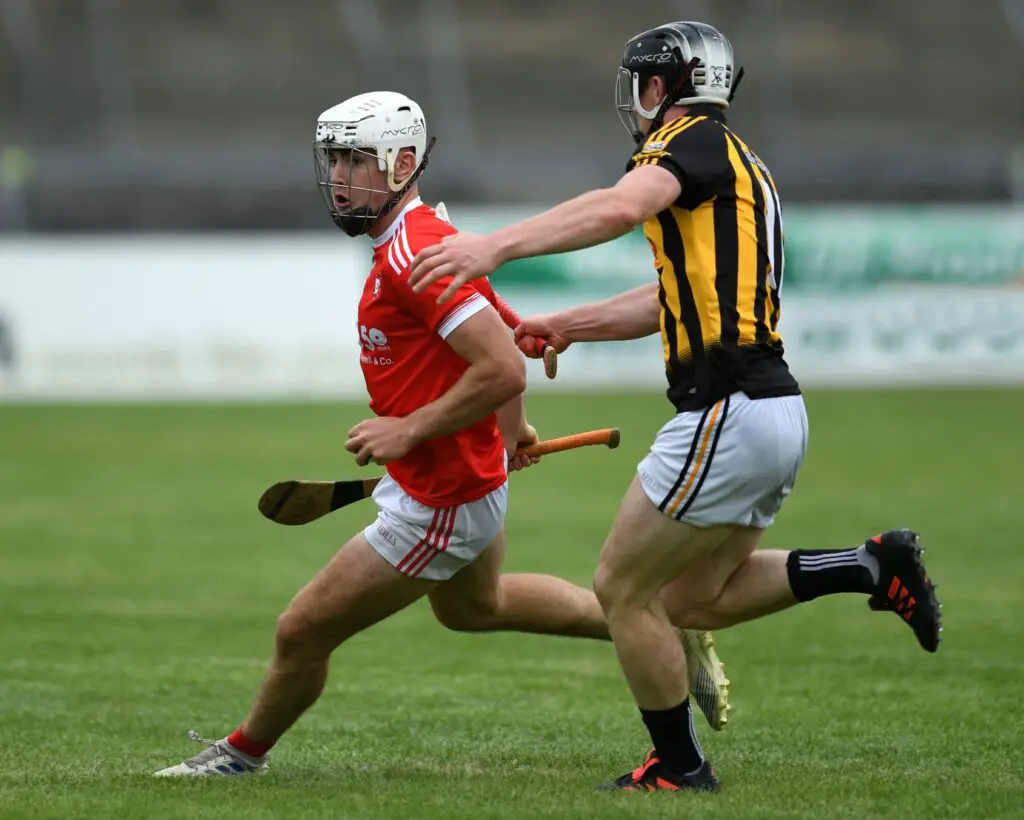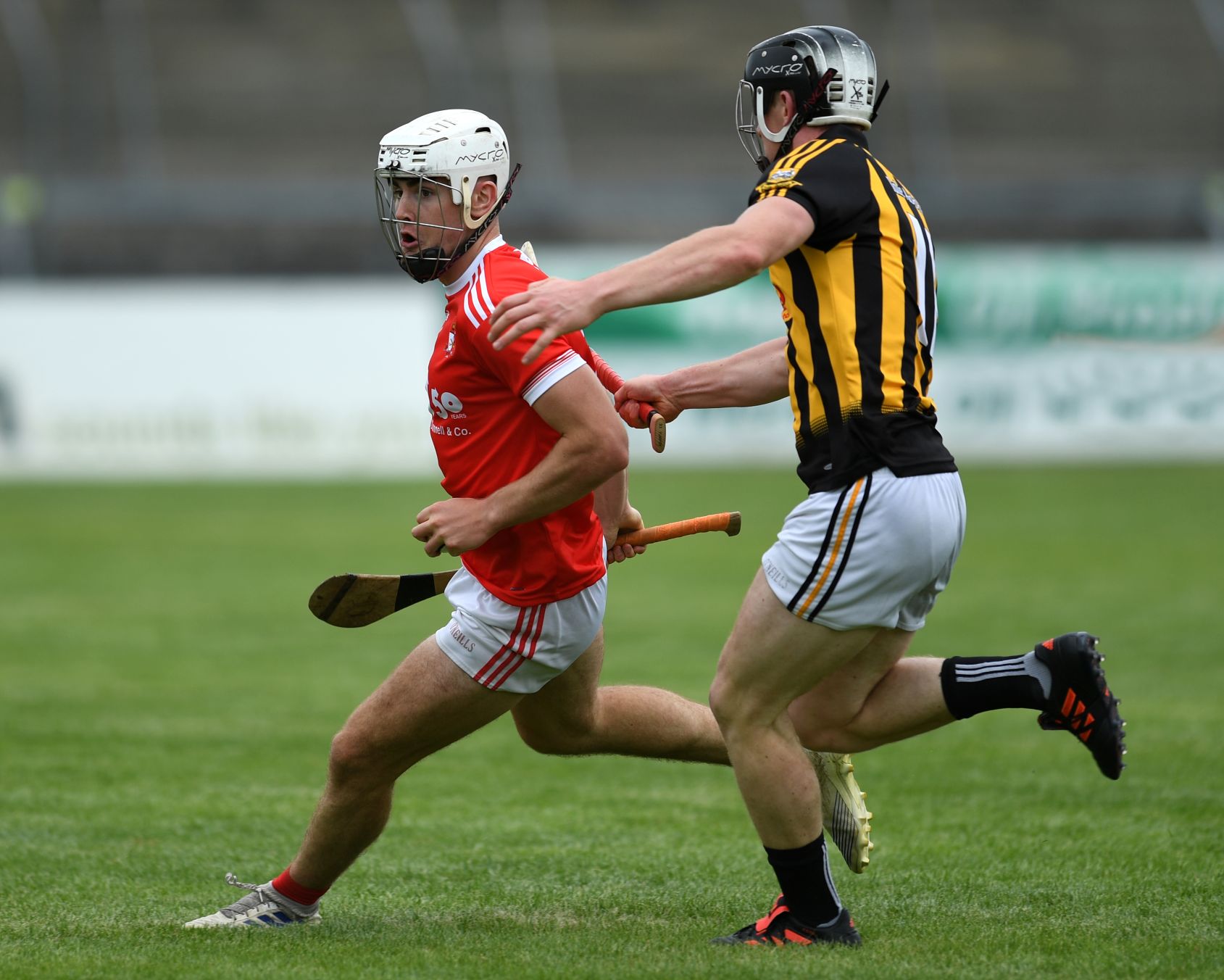 Kieran Galvin was the home side's goalscorer in a tie in which Cathal O'Connell was their top scorer with 0-10 to his credit.
Crusheen: Donal Tuohy; Mark Perrill, Cian Dillon, Éanna McMahon; Sean Mhaoir (0-1), Tadhg Deane, John Brigdale; Luke Hayes, Ross Hayes (1-6); Cilléin Mullins, Jamie Fitzgibbon (0-3), Murrough McMahon (0-2); Luke Ketelaar (0-1), Fergus Kennedy (1-0), Breffni Horner (0-2)
Subs; Ian O'Brien (0-1) for Mhaoir; Alan Tuohy for M. McMahon; Gavin O'Brien for Brigdale.
Clonlara: Cillian O'Brien; Michael Clancy, Gareth Kennedy, Michael White; Colm Galvin (0-1), Jathan McMahon, David Fitzgerald; Cian Moriarty, Cathal O'Connell (0-10); Kieran Galvin (1-2), Conor Bourke (0-1), Dylan McMahon; Tommy Lynch, Brian McLeish (0-2), Daniel Moloney (0-1);
Subs: Ger Powell for C Moriarty(inj); Cillian Fennessy for Lynch; Sean Begley for McLeish; Mick Stritch for G Kennedy.
Strong finish from Sixmilebridge
Sixmilebridge 2-16
Inagh-Kilnamona 1-14
Venue: O'Garney Park, Sixmilebridge
The sending off of Inagh-Kilnamona full back Damian Lafferty inside the opening ten minutes of this Clare Cup Division 1A tie on Friday evening had a big bearing on the final outcome.
The visitors held a four point advantage at the halfway point when the score was 1-9 to 0-8.
Despite being a man down they led by six points ten minutes into the second half when the score stood at 1-13 to 0-10 but from here on the numerical advantage proved decisive for the home side who scored 2-3 without reply on their way to a first win in this campaign.
Niall Mullins was the visitor's goal scorer while the home side had their goals from Alex Morey and Brian Corry.
Fresh from collecting an All-Ireland Freshers title with UL, Sean McNamara lined out at corner forward for Sean Stack's side with 2013 championship winning captain Aidan Quilligan returning to their defence while ex Clare minor Conor Deasy played at wing back for a successive encounter.
Sixmilebridge: Tiernan Agnew; Aidan Quilligan, Barry Fitzpatrick, Christy Carey; Conor Deasy, Seadna Morey, Cathal Lynch; Evan McInerney, Brian Carey; Luke O'Halloran, Brian Corry, Alex Morey; Sean McNamara, Pa Mulready, Cathaoir Agnew;
Subs: Adam Breen for Quilligan; Seamus O'Connell for Agnew; Oisin Breen for A. Morey;
Inagh/Kilnamona: Pa Kelly; Cathal McConigley, Damian Lafferty, Colin Shannon; Jason Griffin, Darren Cullinan, Kevin Hehir; Seamus Foudy, Niall Mullins; Conor Tierney, Shane Vaughan, Tom Barry; Evan McNamara, Shane McInerney, Keelan Guyler;
Subs; Austin Kerin for C. Shannon (inj); Liam Hehir for C. Tierney; Shane Woods for S. McInerney; Brian Foudy for E. McNamara; Ronan Mescall for S. Vaughan.
Gavin's goal decisive
Ballyea 1-12
Clooney-Quin 0-12
Venue: Clooney/Quin GAA
Mossy Gavin's goal proved the decisive score as Ballyea recorded their first Clare cup win of the season when they overcame the challenge of Clooney-Quin at Clooney on Saturday afternoon.
The winners held a slight edge throughout and deserved their first win of the campaign. Niall Deasy was their leading point scorer in a tie which saw both teams very much understrength due to the involvement of players with the county senior and under 20 panels.
Ballyea: Barry Coote; Brian Murphy, Peter Casey, Brian Casey; Mark Crowe, Brandon O'Connell, Cian Meaney; Seamus Casey, Stan Lineen; Ryan Griffin, Niall Deasy, Daniel Kelly; Martin O'Leary, Thomas Kelly, Mossy Gavin;
Subs; James Murphy for Crowe; Eoin Gavin for D. Kelly; Liam Crowe for T. Kelly; Joe Neylon for B. Casey; Evan Wall for Meaney;
Clooney/Quin: Keith Hogan; Evan Maxted, Brian McInerney, Eoin Guilfoyle; Conor Harrisson, Shane McNamara, Paul Clune; Conor Grogan, Donagh Sullivan; Oisin Egan, Jimmy Corry, Luke Harrisson; Michael Corry, Ronan O'Donnell, Shane Harrisson.
Subs; Eoghan O'Brien for O'Donnell; Michael McNamara for J. Corry; Callum Hasset for M. Corry; Gary Hogan for Egan
McGrath excels as Cratloe get first points
Cratloe 0-25
Feakle 1-19
Venue: O'Hehir Park, Cratloe
Cratloe collected their first league points of the season when they overcame Feakle in what was a well contested game. The winners were two points clear at the interval when the score was 0-11 to 0-9.
The home side landed the first two points of the second half and held a minimum of a three point lead throughout. They had stretched this out to six points as the final whistle approached. Raymond Bane struck for the game's only goal but Cratloe held on for a merited win on a day when Conor McGrath excelled.
McGrath, Shane Gleeson, Cathal McInerney and Rian Considine accounted for key scores for the winners.
Cratloe: Gearoid Ryan; Damian Browne, Patrick O'Gorman Jack Manley; Michael Hawes, Shane Neville, Liam Markham; Enda Boyce, Oisin Collins; Conor McGrath Shane Gleeson. Luke Healy; Rian Considine, Cathal McInerney, Kyle Nealon.
Subs: Sam Sheedy for O. Collins; Sean Ryan for Manley (inj)
Feakle: Liam O'Connor; Enda Madden, Evan McMahon, James Noonan; Con Smyth, Cillian Bane, Gary Guilfoyle; Ronan O'Connor, Eoin Tuohy; Steven Conway, Shane McGrath, Enda Noonan; Eoin McGuinness, Oisin Donnellan, Justin Nelson;
Subs; Raymond Bane for Nelson; Martin Daly for E. Noonan; Oisin O'Connor for McGuinness; Fiachra Donnellan for O. Donnellan.
First points for Smith O'Briens
Smith O'Briens 1-25
Wolfe Tones 1-13
Venue: Shannon
Nine players shared in the impressive tally run up by Smith O'Briens as they proved too strong for Wolfe Tones as the Killaloe side recorded their first win in this season's Clare Cup campaign.
Tommy Reddan's return to action having missed the opening round was a big plus for the East Clare side.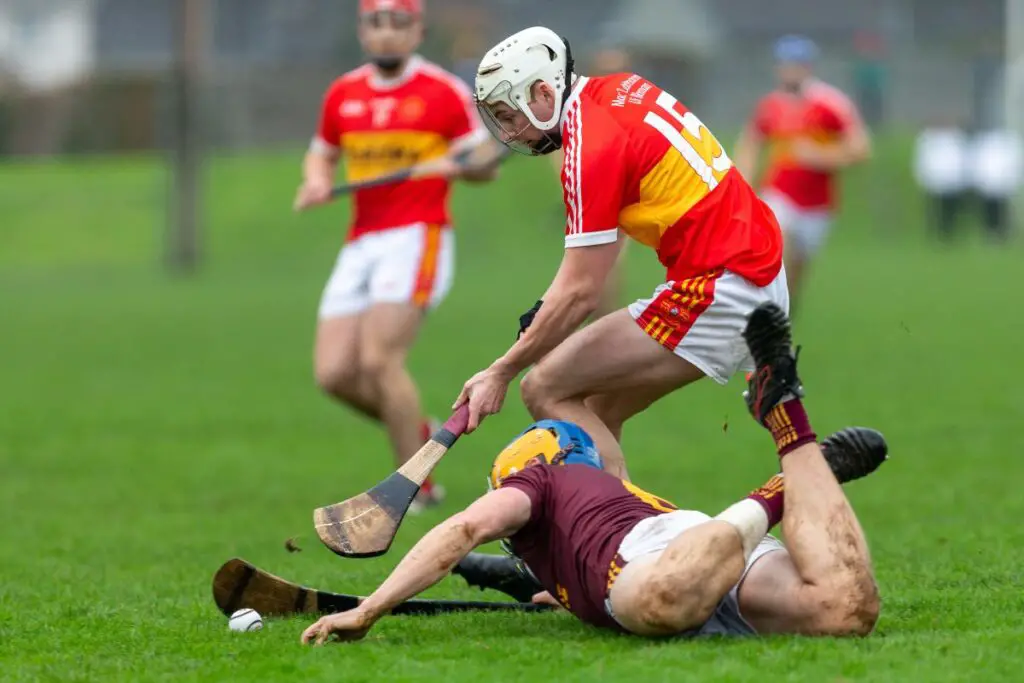 At the end of a closely fought first half the winners held a two point advantage, 0-11 to 0-9. They piled on the pressure on the resumption adding 1-5 in the early minutes, the goal coming from Paddy Gough, and from here on they held the upperhand.
The Shannon side made a brief rally midway through the half and they had their goal from Aaron Cunningham.
Former Cratloe and Clare U21 hurler, Billy Connors lined out at full forward for the Tones.
Smith O'Briens: Mark McInerney; Cian Moloney, David Gough, Steven Geraghty; Evan Connolly, Eddie Bourke, Dwayne Sheedy; Jason Monahan, Micheál Ryan, Pa Aherne, Keith Stritch, Paddy Gough; Mikey O'Shea, David O'Shea, Tommy Reddan;
Subs: Eoin Power for D. O'Shea; Shane Geraghty for Reddan; Brian McInerney for Aherne; Ben Murnane for Steven Geraghty
Wolfe Tones; JP.O'Shea; Sam Meaney, Daithi Lohan, Davy Ryan; Luke Merrigan, Ben O'Gorman, Stephen Donnellan; Jack Cunningham, Kevin McCafferty; Dylan Frawley, Aaron Cunningham, Cian O'Rourke; Dean Devanney, Billy Connors, Liam O'Dwyer;
Subs used: Brian Murphy and Peter McEvoy
Another brace of points for St. Josephs
St. Josephs Doora/Barefield 3-20
Éire Óg 1-15
Venue: Ennis
Ahead by a goal at half time, 2-10 to 1-10, St. Josephs pulled away in the second half for a comfortable win over their neighbours Eire Og at the latter's venue.
In fairness, the town side was short a lot of regulars due to a combination of involvement with Clare hurling and football panels and injuries. The reshuffles resulted in star forward Danny Russell lining out at centre back.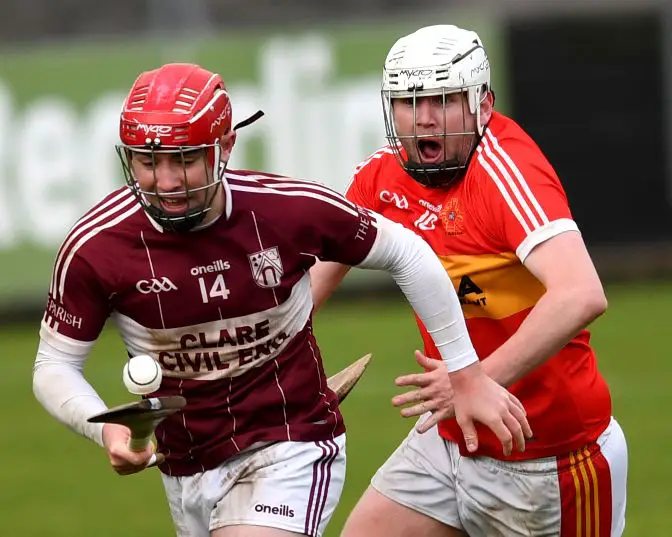 Cian Barron and Cathal Ruane scored first half goals for the Doora-Barefield men and Conor Tierney found the net in the second half. The Éire Óg goal came from Micheál Foley.
While St. Josephs will be happy with the win, a tally of seventeen wides must be a cause for concern for their management.
St. Josephs Doora/Barefield: Paul Madden; Adam Mungovan, Brian Clancy, Dara Nagle; Eoin Talty, Dara O'Shea, Donal O'Halloran; Davy Conroy, Cian Lahiffe; Jack Hannan, Eoin Hanrahan, Tom Hannan; Conor Tierney, Cian Barron, Cathal Ruane;
Subs; Matthew Power for T. Hannan (inj); Bruce Pigott for Tierney; Barry Millane for Barron; Darragh McMahon for Talty;
Éire Óg; Dara Stack; Killian Moroney, Aidan McGrath, Jack Lynch; Niall McMahon, Danny Russell, Conor Kilcawley; Conor O'Halloran, David McNamara; Niall O'Connor, Kevin Brennan, Michael Heneghan; Micheál Foley, Jamie Lyne, Aidan McElwee
Subs; Fionn McMorrow for O'Connor; Cian Murphy for McElwee
Magpies in control
Clarecastle 0-19
O'Callaghans Mills 0-10
Venue: Clarecastle
Clarecastle led from the outset in this Division 1B tie played at Clarecastle on Saturday and they held a seven point advantage at the interval when the score was 0-13 to 0-7.
With Oisin Casey accounting for some good scores from play and frees, they continued to hold the advantage after the break and deservingly recorded their second win of the campaign against a side that lined out without Gary Cooney, Colin Crehan and Conor Cooney.
Clarecastle: Jonathan Griffey; Marc McAuliffe, Gearoid Ryan, Mark Russell; Tommy Howard, Darragh Healy, David Tuohy; Killian McDermott, Barry Morrissey; Stephen O'Halloran, Niall Galvin, Kevin Hartigan; Jack Murphy, Oisin Casey, Conor Halpin.
Subs: Patrick Kelly for Hartigan; Aaron Hayes for Murphy; Eoghan Wallace for Ryan.
O'Callaghans Mills; Killian Nugent; Ciaran Cooney, Mikey McMahon, Gerry Cooney; Sean O'Gorman, Aidan O'Gorman, Michael Cotter; Pat Donnellan, Fionn Hickey; Cathal Lenihan, James McNamara, Jacob Loughnane; Sean Cotter, Adrian Flaherty, Conor Henry;
Subs; Kevin O'Callaghan for McNamara; Sean Murphy for S. Cotter; Darragh Moroney for Lenihan; Mark Pewter for Flaherty; Keith Donnellan for A. O'Gorman;
Strong finish from Newmarket
Newmarket-on-Fergus 1-19
Scariff 2-7
Venue: Scariff
Newmarket-on-Fergus made it two wins from two outings when they accounted for Scariff at the East Clare club's venue on Saturday evening.
The Blues had built up a seven point lead by half time when the score was 1-11 to 1-4, the goal coming from Liam Clancy.
Scariff stormed back in the third quarter and had the margin down to the minimum when they were reduced to fourteen as Conor McNamara saw red.
With the advantage of an extra player, the visitors dominated the remainder of the game and recorded a merited win.
Scariff's first half goal came when a long range free from Shane Kavanagh made it all the way to the net while their second half major came from the stick of Patrick Ryan.
Newmarket; Padraic Guilfoyle, Jack Enright, James McInerney, Paraic McMahon; Colin Guilfoyle, Liam O'Connor, Niall O'Connor; John Feehily, Sean O'Connor; Stephen Casey, Éanna Crimmins, David Frost; Mark Delaney, Mikey McInerney, Liam Clancy.
Subs; Evan Keogh for N. O'Connor; James Power for Delaney; Alan McInerney for C Guilfoyle; Alan O'Flanagan for McMahon; Eoin Hayes for Frost
Scariff; William Kavanagh; Scott Cairns, Michael Scanlan, Cathal Madden; Conor Moloney, Daniel Treacy, Diarmuid McNamara; Michael Barrett, Martin Cunningham; Tomas McNamara, Ross Horan, Patrick Ryan; Conor McNamara, Shane Kavanagh, Sean Minogue;
Subs; John Scanlan for M. Barrett; Niall Minogue for S. Minogue;
Early Whitegate goal sets the tone
Whitegate 1-15
Tulla 2-9
Venue: Dr Daly Park, Tulla
Whitegate bounced back from a narrow first round defeat to claim their first points in this season's Clare cup when they accounted for East Clare neighbours Tulla at on Sunday evening.
They got off to a great start with a goal from Patrick Burke inside the opening five minutes and this helped them to lead by three points at the interval when the score was 1-8 to 1-5.
The winners extended their lead to six points midway through the second half but Tulla pulled a goal back.
Tulla did create a number of goal opportunities and they will be disappointed that they didn't capitalise on these.
Conor Murphy following a Shane Hunt delivery and Niall Bolton were their goalscorers.
Whitegate; Andrew Fahey; Dylan White, Eoin Quirke, Ciaran Quinn; Brendan Bugler, Colm Madden, Ian Fahy; Tomas Quirke, Michael Hynes; Danny Hynes, Conor McDermott, Ciaran Keenan; Thomas Hogan, Ronan Hayes, Paddy Burke;
Subs; Luke Sugrue for Burke; Donal Burke for Quinn; Liam Murray for McDermott (inj)
Tulla; Dan Vaughan; Kevin Conlon, Paul Lynch, Sean O'Callaghan; Jimmy O'Gorman, Willie Halpin, Fergal Carney; Dan Withycombe, David Meehan; Darragh Corry, Shane Hunt, Padraic Mulconry; Conor Murphy, Niall Bolton, Michael Ryan;
Subs; Andrew Conheady for Ryan; Ronan Molloy for Withycombe; Sean Torpey for O'Callaghan; D. Culloo for Bolton; Sean McNamara for Corry.